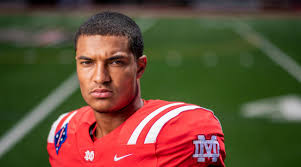 By: Chad Wilson – Owner – GridironStuds.com
Twitter: @GridironStuds
Freedom of movement.  That's the buzz line for the current generation of "workers" in this day in age.  We all want a life devoid of restrictions.  Basically we all just want to do what we want to do when we want to do it.  So when the NCAA created the transfer portal it appeared to be an outstanding idea that fell right in line with the philosophy I discussed in my opening sentence.  However,  freedom comes with it's responsibilities and it's consequences.