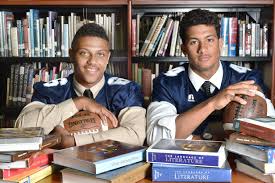 By: Chad Wilson – owner – GridironStuds.com
Twitter: @GridironStuds
Football was always important to me even before I actually started playing it in an organized fashion at age 12.  Important is one thing,  loving it is another. When you love something or someone,  your actions are different.
When we were coaching together at University School in Davie, FL,  current Toledo WR coach Kevin Beard said something that stuck with me. He said "love is an action word".  Anyone can say they love something but it's what you do that really shows it.  Football was important to me when I entered high school but after my freshman year,  being popular and cool was important as well.  Being popular and cool didn't really coincide with having a high GPA and being in class all the time.  Yes,  I know,  it's the foolish thinking of teens who often think they are the smartest people on Earth.  Despite growing up in an environment that stressed reading and education,  I decided that I need to break free from that thinking and garner the attention of the ladies.