We just finished the 2022 NFL draft and much has been said about the prospects including their skill, history, workouts, production, etc.  In a future article,  I will take a look at where they came from to get to where they are but I thought it would be interesting to take a look back six years and reveal the high school careers of the Top ten 2016 NFL draft picks.
Much is made online and in social media about the handing out of stars and whether or not they matter.  Most people want to argue that they don't matter.  I think much of that has to do with not wanting to give the power to reporters who most likely did not play the game.  Football has already been ambushed by nerds with the advent of analytics.  The gridiron purist just aren't ready to drop this kind of power into the hands of the hacks that wield the pens.  I understand the unwillingness but do stars matter to the Top 10 of the NFL draft?  Let's take a look.
The 2016 NFL draft class comprised itself primarily of prospects from the 2011, 2012 and 2013 college football recruiting classes.  As it relates to the top 10 guys drafted,  half of them came from the 2013 class which means they left school early to enter the draft.
(1) Jared Goff – (California) – Los Angeles Rams
By now we all know Goff's NFL story.  He was in purgatory with the Rams under Jeff Fisher and his primitive offense.  He was rescued by wonder boy Sean McVay and saw un uptick in his career.  That uptick included a march to the Super Bowl where they came up short vs. the New England Patriots.  Soon he fell out of favor and was shipped off to Detroit for Matt Stafford and the rest is history.
Goff was a better than average recruited prospect coming out of high school.  He was a consensus 4-star by the services as a 6'4″ 185 lb. pro style quarterback.  He was the 213th prospect overall in the country,  25th in California,  his native state and the 15th rated pro style passer.  Who was first in that category?  Max Browne who signed with USC and never materialized into what he was projected to be.  247 Sports lists only three offers for Goff which may or may not be accurate.  Whatever the case may be,  he took the best offer and worked his way into a big time QB for the Cal Bears and a 1st overall pick.
(2) Carson Went – (North Dakota St.) – Philadelphia Eagles
Wentz is the kind of story that prospects love.  Let's face it,  most high school football players are unranked and unheralded.  With that being the case,  it would stand to reason that he would be popular.  The 6'5″ 220 lb. Wentz was overlooked by schools all across the country.  There were two big reasons for this.  One,  he was in North Dakota which is hardly a hotbed for high school football (few things are hot in North Dakota) and two he was a late bloomer.  Wentz was 5'8″ as a high school freshman.  Wentz had one offer out of high school and that was North Dakota St.
It took Wentz three years to become the starter at North Dakota St. but when he did get the job,  he excelled.  Wentz led the Bison to their fourth and fifth straight FCS championships and put up solid numbers.  Ultimately,  NFL teams became impressed by his stature and skill set leading up to the draft.  This one time virtually un-recruited high schooler was now the 2nd overall pick in the draft.  As opposed to Goff who was from the 2013 college football recruiting class,  Wentz was from the 2011 class,  the only member of the Top 10 from that recruiting class.
Wentz had a solid first year by rookie QB standards and followed that up with an outstanding sophomore campaign.  He led the Eagles to the playoffs before tearing his ACL and missing their Super Bowl title run.  Ultimately,  Wentz was shipped out of Philly after losing his confidence and is now on his 3rd team in three years after signing with the Commanders this past off season.
(3) Joey Bosa – (Ohio St.) – Los Angeles Chargers
Bosa was a 4-star defensive end coming out of famed St. Thomas Aquinas High School in Ft. Lauderdale, FL.  He was the 37th ranked overall prospect,  9th in Florida and 4th at his position for the 2013 class.   The top Strongside defensive end for the 2013 class was Robert Nkemdiche who is currently a NFL free agent.
According to 247 Sports,  Bosa had 14 offers coming out of high school though I suspect he had more.  He went on to have a great career at Ohio St. and parlayed that into a 3rd overall selection in the 2016 NFL draft.
Bosa has lived up to the billing at the NFL level.  He was the defensive rookie of the year in 2016 and has made the Pro Bowl four times already.
(4) Ezekiel Elliott – (Ohio St.) – Dallas Cowboys
Elliot was a 4-star prospect in the 2013 college football recruiting class.  He was the 69th overall prospect in the country,  first in Missouri and 5th rated all purpose back.  The number one rated all purpose back that year was a kid out of Georgia named Alvin Kamara who signed with Alabama and ended up at Tennessee.
Perhaps Elliot was maligned because he came out of Missouri.  He was a three sports star at John Burroughs high school and played in the Army All America Game.  Entering into Ohio St. he was backup to Carlos Hyde,  an accomplish runner for the Buckeyes.  After Hyde graduated,  Elliott took over as the starter as sophomore and never looked back.  He cranked out outstanding sophomore and junior campaigns.  As a junior he led the Buckeyes to a College Football Championship win over Alabama.  He turned all of that accomplishment into a 4th round pick overall.
Zeke,  as he is called,  remains a premier back in the NFL but his stature has declined since his awesome rookie year.  Between off the field problems and injuries,  Elliott has turned into a platoon back for the Cowboys with a big contract.  Cowboy fans are hopeful that his rookie form will return.
(5) Jalen Ramsey – (Florida St.) – Jacksonville Jaguars
Ramsey was the first 5-star recruit taken in the 2016 draft.  Coming out of high school he was the 16th ranked prospect nationally. He was first in Tennessee and second at his position.  The number one ranked cornerback in the 2013 class was Vernon Hagreaves out of Tampa, Florida.
Ramsey is the highest ranked college prospect out of the Top 10 draft picks from this class.  He managed his 30 offers into signing with Florida St.  He would have an instant impact in Tallahassee.  He became the first freshman starter at defensive back since Deion Sanders and was a big part of the national championship team.  He did not compile big turnover stats at FSU (only 3 INTs) but he was used more as a jack knife for the Seminoles instead of a mainstay at corner.  After much success in three years,  Ramsey left after his junior year to become the 5th overall pick.
There's no disputing the success of Ramsey's pro career.  He is arguably the best cornerback in the game depending on who you are arguing with.  He is amongst the highest paid and he was a key cog on defense this past season as the team won their 2nd Super Bowl in team history.  Ramsey has lived up to the hype.
(6) Ronnie Stanley – (Notre Dame) – Baltimore Ravens
Four star rated Ronnie Stanley was the 125th rated recruit in the 2012 college football recruiting class.  At 6'6″ 285 lbs.  he was hard not to notice.  The Bishop Gorman graduate was ranked number one in Nevada and was the 12 rated offensive tackle that year.  The number one rated tackle in the class was D.J. Humphries out of North Carolina who signed with Florida and is now a member of the Arizona Cardinals.
Stanley had 18 offers as a 6'6″ 285 lb. offensive lineman.  He signed with Notre Dame in 2012.  Since playing sporadically in his freshman year in South Bend,  Stanley has started every game in his career since then for both Notre Dame and Baltimore.  He has started all 79 games for the Ravens and was a pro bowl selection in 2020.
(7) DeForest Buckner – (Oregon) – San Francisco 49ers
Buckner hails from Hawaii and was a ranked a 4-star in the 2012 class.  He was the 224th rated prospect making him first in Hawaii.  He was the 15 rated weakside defensive end in his class.  Number one at weakside defensive end that year was Noah Spence who signed with Ohio St.,  ended up with Eastern Kentucky and is now on his fourth NFL team,  the Cincinnati Bengals.
At 6'7″ 238 lbs.,  there was little chance that Buckner would go unnoticed but being from Hawaii may have dampened his hype a bit.  Either way he had nine offers and chose Oregon.  He would go on to develop into a monster for the Ducks and be voted the Pac-12 defensive player of the year in his final season.
Buckner carried on his high production as a member of the 49ers becoming a Pro Bowler twice.  In 2020,  the 49ers traded Buckner to Indianapolis for a first round pick and became an All Pro that season.
(8) Jack Conklin – (Michigan St.) – Tennessee Titans
If you liked Carson Wentz's story,  you'll love Conklin's.  In terms of rankings, ratings, etc.,  Conklin was a virtual nobody coming out of high school.  No rating,  no ranking and no offers after playing for his father at Plainwell High School in Michigan.  What Conklin did have was a 6'5″ 285 lb. frame and that was enough for Michigan St. to allow him to be a walk on.  Two years later,  Conklin was a full time starter on the offensive line for the Spartans.  He would start 38 of the next 39 games in his career and be good enough to forgo his final season in East Lansing.
In 2016,  the Browns would make him the 8th overall selection and the starting hasn't stopped.  Conklin has started everyone of the 79 games he has played in his career for both the Titans and now the Browns.  He made the all rookie team in 2016 and has twice been voted an All Pro.  Not bad for an offer-less no star in the class of 2012.
(9) Leonard Floyd – (Georgia) – Chicago Bears
Leonard Floyd was a specimen in high school but not the most recruited kid in the country.  Yes he was a 4-star and yes he went to Georgia but he was the 140th ranked recruit in the 2012 class and the 14th rated outside linebacker.  The consensus that season had him ranked as the 12th overall prospect in Georgia out of Dodge County high school.   The number one rated outside linebacker in the 2012 class was Floyd's Georgia teammate Josh Harvey-Clemons.  Clemons was eventually dismissed from Georgia,  went to Louisville and was drafted in the 7th round in 2017 by the Washington Commanders.  He is currently a NFL free agent.
247 Sports list only five offers for Floyd when he came out.  He enjoyed a gradually solid career at Georgia and developed a reputation as an athletic and versatile linebacker prospect.  After dazzling scouts at the NFL combine,  Floyd climbed into the top 10 and was taken by Chicago.  He played four solid years in Chicago but was released in a cost cutting move by the Bears in 2020.  He signed with the Los Angeles Rams that year and has enjoyed his two finest seasons on the Super Bowl champions.  This offseason he signed a four year $64 million dollar extension with the club.
(10) Eli Apple – (Ohio St.) – New York Giants
Apple,  though not a five star,  was much heralded coming out of Eastern High School in New Jersey.  He was the 52nd overall ranked prospect,  second in the state and the 7th rated cornerback in the 2013 class (Vernon Hargreaves).
He listed 15 offers by the end of his recruitment and chose the Ohio St. University.  He redshirted as a freshman and then had two solid years for the Buckeyes.  After his junior season,  he turned pro and scouts fell in love with his potential.  The New York Giants made him the third Buckeye chosen in the top 10 in the 2016 draft.
Apple's career is not what many had hoped.  His time in New York was tumultuous and he was eventually traded to New Orleans.  He would spend a couple of seasons with the Saints before going to Carolina and then Cincinnati.  In 2021,  Apple enjoyed one of his better years as a pro for the Bengals as they went all the way to the Super Bowl.
If you go by the 247 rankings,  only one of the top 10 draft picks in the 2016 class was a 5-star (Jalen Ramsey).  At 16th,  he is also the highest rated of the picks.  It is interesting to see how many of the top rated players at the various positions didn't really pan out in college.  Ohio St. was impressive with 30% of the Top 10 coming from Columbus.
What these rankings do tell us is that on some level,  rankings matter.  They give you early and more consistent chances in college.  However,  they also reveal that life is not over if you are unranked.  The recruiting stories of Wentz and Conklin show that it's not where you start but how you finish.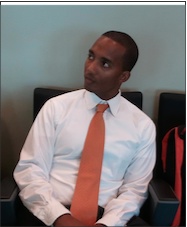 Chad Wilson is a college football recruiting expert and creator of the GridironStudsApp which allows high school football players to gain exposure to college football coaches and fans. Wilson is a former college football player for the University of Miami (92-94) and Long Beach St. ('90-'91) and played briefly for the Seattle Seahawks ('95). He is also a former youth and high school football coach for over 15 years most recently for 5-A State of Florida Champs American Heritage. He runs All Eyes DB Camp a defensive back training company located in South Florida IG: @alleyesdbcamp. Wilson's oldest son Quincy plays in the NFL for the New York Giants and his younger son plays cornerback for the Arizona Cardinals.