Getting a college football scholarship as a high schooler has become increasingly difficult.  With the changes in transfer rules and the advent of the transfer portal,  the scholarship p00l for prep players has shrunk significantly.  Combine that with the fact that running back has become a less important position in today's game than ever before and we have a need to get it right as a ball carrier more than ever before if you want to play at the next level.
You may be a very talented running back at the high school level but if you don't effectively showcase your skills or at least package them right,  there's a chance that you may be talented and unsigned when signing day comes your senior year.   We can do a lot to avoid such an occurrence if we pay attention to the tips I give you in this article.  Here are five important things you need to show on your highlight video as a high school running back if you want a college football scholarship.
(1) Vision
The essence of being a running back is vision.  You have to be able to see the holes and seams in the defense as you are carrying the football.  There is nothing worse that a running back that runs into the back of his blockers or misses wide open opportunities in the defense on a routine basis (Trent Richardson comes to mind).  If you had runs where you spotted the hole,  hit the gas and got the yards then show it.  Coaches will tell you that this is one of the hardest skills to teach a back.  You are either born with that or not.  Showing that ability on film will excite a coach because he knows he won't have to rack his brain trying to get you to see the holes in the defense.
(2) Cutting Ability
Seeing the holes are great but if you can't get there then it's just the same as you being blind.  All the best backs that have played the game have showed an ability to cut on a dime,  find the hole from anywhere on the field and devastate multiple defenders in the process.  A back with vision is exciting.  A back with vision and cutting ability is legendary.  Show the runs where you had to go lateral or cut back against the grain.  While not as hard as vision to teach,  it is a difficult skill to acquire.
(3) Speed
We all know that speed kills.  Running backs that can go 0 to 100 real quick tend to keep defensive coaches up late at night.  A running back that can take a ball and go 60, 70 or 80 yards for a touchdown is a Godsend and they are also very likely to be courted by many schools in the recruiting process.  In the offseason,  it is not a bad idea if you find yourself on the track team.  Having 40 yard dash speed is good but having track speed over distances like 100 and 200 meters can set you apart from all of the others. 
.  If you have that ability you should lead your highlight video off with that.  If you don't have that ability,  find some track spikes and the track coach in the offseason.
(4) Break Tackles
Vision, cutting and speed is good but you can't always avoid the defenders.  Even the best runners get greeted by the guys on the other side of the ball.  One thing that makes defenses feel helpless and hopeless is when they can't tackle the running back.  If you are the type of guy that can shake off defenders then definitely showcase that on film.  Being hard to bring down is exciting to coaches that are looking to recruit running backs.  They know that tough yards are the type of yards that wear down defenses and secure victory.  Being hard to bring down starts with determination but is honed in the weight room.  Being consistent with the weights,  adding size and strength is your way to being the back that is a headache.  Show this skill or acquire it ASAP.
(5) Hands
The game of football is changing.  Where it once used to be smashmouth in between the tackles,  things have gotten much more spread out.  As such,  running backs have become more active in the passing game.  No longer are you just there for the play fakes and blocking.  Now running backs are that fifth receiver that can be an X factor.  It's hard enough covering all the receivers in today's game.  If you can come out of the backfield to wreak havoc on a linebacker that can't cover then you are valuable.  If you have receiving skills out of the backfield then put it on display.  Whether you have that skill or not,  continue to work on it.  Being versatile as a runner and receiver makes you unique.  Being unique is a great way to win in the game of recruiting.
Being elite in one or more of these areas will land you on a college's radar.  Being good in three or more of these categories will put some offers on the table.  Having all five of these skills at an above average level will not only land you scholarship offers but will likely get you ranked by the recruiting services.  So,  when you are making your highlight video,  keep these things in mind and while you are training this offseason,  you should be working towards building up these skills amongst other things.  Blocking is still important so don't turn a blind eye to that either.  Follow these guidelines and you may just be a college football running back one day.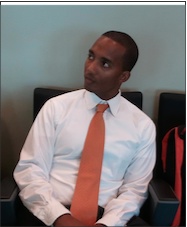 Chad Wilson is a college football recruiting expert and creator of the GridironStudsApp which allows high school football players to gain exposure to college football coaches and fans. Wilson is a former college football player for the University of Miami (92-94) and Long Beach St. ('90-'91) and played briefly for the Seattle Seahawks ('95). He is also a former youth and high school football coach for over 15 years most recently for 5-A State of Florida Champs American Heritage. He runs All Eyes DB Camp a defensive back training company located in South Florida IG: @alleyesdbcamp. Wilson's oldest son Quincy plays in the NFL for the New York Giants and his younger son plays cornerback for the Arizona Cardinals.