Lost in all of the drowning of sorrows late Saturday night after the University of Miami suffered one of the more embarrassing defeats in it's history was the hollowness of the stadium during this dark moment in time.  Once again,  the team was on the field trying to do it's best to restore the legacy while precious few people were in the stands witnessing it.  I was once a guy who blamed the fans,  I am not that guy anymore.
When you are in Gainesville, or Lexington or Lincoln,  Nebraska,  you might get pumped up to watch the local college football team go battle the Middle Tennessee St. What's Their Names on a Saturday afternoon in the heat.  In those towns,  the local tractor pull,  rodeo or ax throwing contests can be pushed to a later date to watch the home team get it in vs. a team they had to pay to show up.  I don't know if you've been down here to Miami before or not (judging by the skyrocketing home prices,  you're lying if you say you haven't) but there's a lot to do on a Saturday in September.  You folks in Po-dunk can say all you want about loyalty but your overalls tell me your loyalty was not an option.
For some odd reason,  the powers to be at the University of Miami thought it a grand idea to feed their fanbase this glorious trio of home soup for the first three games of the season:  Bethune Cookman,  Southern Mississippi and Middle Tennessee St.  You should not be surprised when the customer says take that back to the kitchen.  I'm going to lay this at the feet of the admin.  For three weeks now,  the players have had to come through the smoke and clear their eyes to see a handful of people in the stands.  Football is an emotional game and a robust home crowd can feed the energy needed even against a team without a name like Middle Tennessee St.
How long can you keep playing opponents like this before you start becoming a team like them?  This scheduling phenomenon has been going on for quite some time and it kind of falls in line with the collapse of the dynasty.  It wasn't always this way through.  It has been 21 years since the University of Miami has stood atop the college football World.  For those of you old enough to remember when this thing started back in 1983,  that would be thinking back to 1962 when this dynasty run started.  Think about that.  That is black and white TV's,  rotary phones, full meals on an airplane and everyone going to church on Sunday.  Back then,  Miami was an Independent and could schedule anyone.  Fans back then would get treated to visits from Penn St., Notre Dame and Florida in the Orange Bowl.  Prior to 1983,  Miami was looking to get themselves on the map by scheduling these titans to try get their location services powered up.  Now we schedule games like we have something to protect?  Well,  like the rotary phones and $.25 per gallon gas prices,  our championship aura is gone.  What are we protecting?  We are very much the program that we were in 1980.  A has been with the potential to be once more.  We won't get there scheduling like we have been.
No longer can we be afraid to take an L because a real opponent might show up on our home turf.  We are the underdog.  We can't be the ones climbing on top of the car to get away from the savage canine.  We have to go bite people!  Players did not sign up to come duke it out with borderline division II football programs.  I was extremely disappointed when we joined the Big East in 1991.  I thought back then we should be in the SEC so we can face top shelf opponents more often.  Look at what the SEC has blossomed into.  For reasons I am not privy to,  we did the Big East thing and then pivoted to the ACC.   If joining the ACC meant we had to ink up these corny deals to play opponents more motivated than us,  I would have gathered the bottles and rocks up myself to throw in protest.
The Atlantic Coast Conference is not a juggernaut.  Furthermore,  it does not provide many, if it all,  matchups that would excite the South Florida locals.  Few of the born and raised or transplants have a connection to Duke, Virginia, V-Tech, North Carolina, Georgia Tech or even Pittsburgh.  People from those areas don't move down here.  They think South Floridians are nuts.  Unless Clemson or Florida St. show up at Hard Rock Stadium,  you have no shot at getting to 75% capacity in the stands.  That means on most Saturdays,  there is no energy for the players to feed off of in their stadium.  Literally,  everything they get is off the muscle.
I remember Notre Dame coming to town in 2017.  I can't blame any fan who was in attendance that night for thinking the U was back.  The emotion,  the atmosphere and the energy was enough to take anyone back.  It was like that 20 year retired NBA vet hitting a jumper and wanting to call up the Laker's GM.  I swear the crowd pushed the team to the 41-8 blowout that night.  That was the last time the University of Miami has had a marquee non-conference opponent grace the Hard Rock turf.
How bad has the scheduling been?  There have only been three ranked opponents to play the University of Miami in Hard Rock Stadium in the last four plus seasons.  Zero of those three teams were outside of the ACC.   This is the worst such run on ranked opponents since 1980.  Here are the non-conference home opponents since the beginning of the 2018 season:
Savannah St.
FIU
Bethune Cookman
Central Michigan
UAB
App. St.
Michigan St.
Central Connecticut
Bethune Cookman
Southern Mississippi
Middle Tenneesee St.
Somebody pass me a puke emoji.  These teams will not get fans to the games.  It won't happen in this town where the sun is always shining,  the liquor is always flowing and the ocean is always blue.
Memo to the University athletic department:  You've hired the right coach and you've started spending the right amount of money.  It's time to add the last piece.  Start scheduling the right opponents.  The ACC Conference is not that.  It's not tough enough to say you must go soft on non-conference opponents.  We,  the University of Miami,  currently are not that.  We have to go get people.  We must revert back to our pre on the map days by bringing the best to town and try to a) make a run at knocking them off and b) see where we are at.
In closing,  schedules these days are made well in advance.  Here's a peek at what the non-conference slate looks like going forward
'23
Miami of Ohio
Texas A&M
'24
FAMU
Ball St.
'25
USF
Notre Dame
'26
FAMU
BYU
Central Michigan
It's a little better than what we are getting this year but still not where we need to be.  If the opportunity presents itself,  I suggest we get FAMU out of there.  We definitely don't need to see them twice in a three year period.  One of those MAC opponents gotta go.  At most,  we should be playing only one sub Power 5 opponent non conference each year.  Yes,  load up and take on the challenges.  Be willing to lose and unafraid to knuckle up to best college football has to offer.  That will get us the attention we want and deserve instead of the type we are wallowing in this week.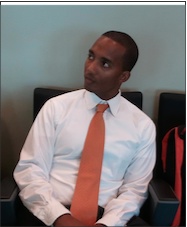 Chad Wilson is a college football recruiting expert and creator of the GridironStudsApp which allows high school football players to gain exposure to college football coaches and fans. Wilson is a former college football player for the University of Miami (92-94) and Long Beach St. ('90-'91) and played briefly for the Seattle Seahawks ('95). He is also a former youth and high school football coach for over 15 years most recently for 5-A State of Florida Champs American Heritage. He runs All Eyes DB Camp a defensive back training company located in South Florida IG: @alleyesdbcamp. Wilson's oldest son Quincy plays in the NFL for the New York Giants and his younger son plays cornerback for the Arizona Cardinals.