By: Chad Wilson – GridironStuds Blog
Twitter: @GridironStuds
Recruit, recruit, recruit.  That's all you hear in the World of college football these days.  One would start thinking that nothing else matters in the sport anymore besides landing those 5 and 4 star recruits each cycle.  How true was that for the season 2020?  This article takes a look.
For the purposes of this study we are evaluating the 2020 seasons final Top 10 Ap results.  We all know that once again,  Alabama was crowned king.  To evaluate the 2020 season,  I went back and looked at the recruiting class rankings for 2017.  Why 2017?  Well, the majority of the starters and key contributors to a football team are athletes that are in their 4th year in the program.  As much as we love incoming freshmen,  popped up on the scene sophomores and ready to go to the league juniors,  the truth of the matter is that most football teams are anchored by their redshirt juniors and true seniors.
I did a similar study in 2008 (yes,  GridironStuds has been around for a minute) and the results were very interesting. In that previous study which took three seasons of performance,  two out of the three years,  the national champion came from a program that finished in the Top 3 in recruiting rank four years earlier.
We almost have to cut Alabama out of studies like this at this point.  My previous study took into account the 2006-2008 college football seasons.  At the time,  Nick Saban had not yet started his evil Crimson Tide empire.  Since then,  he has turned college football on it's ear and has dominated like no other.   With that said,  let's just get this out of the way.  Alabama had the #1 ranked recruiting class in 2017 and even the late Ray Charles standing next to Stevie Wonder can recognize that this class paid off handsomely for Saban.  By 247 Sports standards,  Saban's 2017 haul was the third best recruiting class of all time.  On a side note,  247 Sports did not exist the last time that I did this study.  247 Sports,  like Alabama,  has helped to change college football.  For this study,  I used the rankings from 247 Sports.
Now that we got Alabama out of the way,  let's take a look at how the rest the Top 10 and college football did with regards to recruiting and on field performance.  What was interesting to note was that out of the Top 10 teams in the final 2020 AP poll, half did not have a top 10 recruiting class in 2017.  What's even wilder is that three of these teams did not have a class that ranked in the top 40.  If you believe that recruiting is the key to success then you have to be amazed by the coaching jobs by Luke Fickell at Cincinnati who was working with a 63rd ranked 2017 class,  Matt Campbell at Iowa St. who was kicking heads in with a 52 ranked class in Ames and Pat Fitzgerald who marched all the way to the Big 10 Championship game armed with the 50th ranked 2017 recruiting class.  To say they overachieved would be an overachievement of understatements.
Who underachieved though?  I know that's what you hungry internet wolves are looking for.  Top ten 2017 recruiting classes that failed to make the Top 10 in the AP Poll were USC, Michigan, LSU, Auburn and FSU.  The Seminoles who had the 6th ranked class,  not only finished out of the Top 25 but ended the year with a losing record at 3-6 in Mike Norvell's first season.  Call it poor coaching if you will but the truth of the matter is that Norvell was the 3rd coach to touch that 2017 FSU class.  The man who brought it in,  Jimbo Fisher,  enjoyed a banner year at Texas A&M.  Too much turnover will do in any program.  As for others who failed to cash in on their Top 10 classes,  Michigan extended Jim Harbaugh after his team went 2-4.  Auburn fired Gus Malzahn when he went 6-4 falling short of the lofty expectations from the "other" school in Alabama.  LSU was treated to a horrific season after having historic success in 2019 and USC made it to the Pac-12 championship game for the first time since the 2017 season.
One final note before I go.  Two teams made the Top 5 of the final top 25 AP poll without the benefit of a top ten 2017 class.  Clemson finished third in the final rankings but in 2017 they only managed to put together a 16th ranked class.  We can not overlook in any way the tremendous coaching job Dabo Swinney has been able to do.   When I last did this study in 2008,  Swinney ended the year as the interim coach for the Tigers.  The other team in the top 5 was the aforementioned Jimbo Fisher's Texas A&M team who finished fourth with the tools of a 13th ranked 2017 class.  That Aggie 2017 class was pulled in by Kevin Sumlin who is now out of coaching after getting let go by Arizona.  It will be interesting to see what Fisher does at A&M when his own recruits are in play.
The table listed below,  lays it all for you.  To the left is the recruiting ranking from 2017 and to the right is the final top 10 from the 2020 AP poll.  Any number in parenthesis shows the rank of that team's 2017 class.  UR stands for "Unranked".
Recruiting Rank vs. On Field Performance for 2020 CFB Season
| '17 Rank | Team | '20 AP Poll | Team |
| --- | --- | --- | --- |
| 1 | Alabama | 1 | Alabama |
| 2 | Ohio St. | 2 | Ohio St. |
| 3 | Georgia | 3 | Clemson (16) |
| 4 | USC (21) | 4 | Texas A&M (13) |
| 5 | Michigan (UR) | 5 | Notre Dame |
| 6 | FSU (UR) | 6 | Oklahoma |
| 7 | LSU (UR) | 7 | Georgia |
| 8 | Oklahoma | 8 | Cincy (63) |
| 9 | Auburn (UR) | 9 | Iowa St. (52) |
| 10 | Notre Dame | 10 | Northwestern (50) |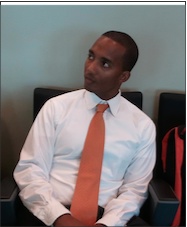 Chad Wilson is a college football recruiting expert and creator of the GridironStudsApp which allows high school football players to gain exposure to college football coaches and fans. Wilson is a former college football player for the University of Miami (92-94) and Long Beach St. ('90-'91) and played briefly for the Seattle Seahawks ('95). He is also a former youth and high school football coach for over 15 years most recently for 5-A State of Florida Champs American Heritage. He runs All Eyes DB Camp a defensive back training company located in South Florida IG: @alleyesdbcamp. Wilson's oldest son Quincy plays in the NFL for the New York Giants and his younger son plays cornerback for the Arizona Cardinals.