As we head towards the end of another college football season we are of course embroiled in another daily discussion of who's going to get fired next and who is going to take the current jobs that opened up.  It's a cycle that is inevitable and continues to repeat itself each year.  Some schools are repeat offenders when it comes to firing and hiring coaches.  However,  how successful are these programs when they are matched up against other programs that have made extended commitments to their coaches.
First,  let's start with who are the repeat offenders.  While I am not using all of the programs that have cycled out more than two coaches over a decade long period,  I am using five of the most popular and celebrated programs in college football.  For the purpose of this article,  I am looking at the records for Florida St., Miami, Florida, Texas and USC.  All five of these programs have won championships in the last 20 years and all have had three or more coaches over the last decade.  I will match them up against five other Power 5 programs that are not quite as celebrated but have kept the same head coach over that period of time.  Who those schools are I will discuss in a moment.  First let's take a look at how the celebrated programs have done over the last decade.
| School (record) | Bowl record | Number of coaches |
| --- | --- | --- |
| FSU (85-41) | (5-3) | 3 coaches |
| Florida (79-45) | (5-2) | 3 coaches |
| USC (77-43) | (3-4) | 3 coaches |
| Miami (76-49) | (1-7) | 3 coaches |
| Texas (69-55) | (5-2) | 4 coaches |
Note:  Those late to the game would be surprised to see Florida St. with the best record out of all on this list given their recent struggles but believe it or not,  FSU won a title not too long ago.  This joyous accomplishment meant that it would soon by uncool to have Jimbo Fisher leading your football program.
Keeping the above records in mind,  let's have a look at some far less celebrated college football programs operating in the same conferences as these giants.  These programs have elected to weather some storms with their coaches and keep them in place during the same time the celebrated schools rinsed and repeated their fire then hire cycles.   The schools we'll look at are Oklahoma St.,  Iowa, Utah, TCU and Northwestern.  These are all worthy programs for sure but certainly not ever mentioned in the same breath as the others I previously mentioned.
| School | Coach | Record | Bowl Record |
| --- | --- | --- | --- |
| Oklahoma St. | Mike Gundy | (88-38) | (6-3) |
| Iowa | Kirk Ferentz | (81-42) | (3-4) |
| Utah | Kyle Whittingham | (76-44) | (4-2) |
| TCU | Gary Patterson | (72-49) | (4-2) |
| Northwestern | Pat Fitzgerald | (69-53) | (5-1) |
At the end of the day,  here's our full tally as we take a look at the celebrated schools that like to fire coaches vs. the non celebrated schools that hold onto their coaches.
| | Celebrated | Non Celebrated |
| --- | --- | --- |
| Record | 386-233 (62%) | 386-222 (63%) |
| Bowls | 19-18 (51.3%) | 22-12 (64.7%) |
| # of coaches | 16 | 5 |
Before you start thinking that those programs have kept their coaches in place for that long because they've been consistent winners,  let me hit you with this.  Oklahoma St.'s Mike Gundy has had five seasons where he had less than 9 wins and until his win last week he was on a streak of three straight seasons of 8 wins or less.  Iowa's Kirk Ferentz had a losing season during this time period and like Mike Gundy had five seasons of less than 9 wins.  He also had a 12 win season which is better than all except Florida St. in our celebrated group.  That 12 win season for Ferentz came one year after being 7-6.   Utah's Kyle Whittingham opened up this 10 year period with back to back losing seasons (2012 & 2013).  He then followed that up with 9 win and 10 win seasons.  Utah was later rewarded for their confidence in Whittingham when he went 11-3 in 2019.  Utah right now is headed to the Pac-12 championship game this season. TCU's Gary Patterson,  who recently stepped down,  had three losing seasons before this one (2013, 2016 & 2019).  He also produced three 10+ win seasons (2014, 2015 and 2017).  After four straight seasons of less than double digit wins,  Patterson himself came to the conclusion that it was time to go.   Finally Northwestern's Pat Fitzgerald has had four losing seasons including this current one.  However,  he has also had two double digit win seasons (2015 & 2017).  This is more double digit win seasons than both Miami and Texas.
Another thing to take a look at is how did the career of the non-celebrated group begin.  Mike Gundy started his Oklahoma St. coaching career by going 18-19 in his first three seasons.  Pat Fitzgerald started off by going 19-18 in his first three years.  Kirk Ferentz was 11-24 at the end of year 3.  Gary Patterson took over a very successful Dennis Franchione when he took the TCU job.  I am sure that played a big part in him opening up his TCU career with a 27-10 record over the first three years.  Kyle Whittingam inherited a program that was previously run by Urban Meyer.  He parlayed that into a 24-14 record after his first three years at Utah.  All five of these coaches were first time head coaches when they started.  Gundy, Fitzgerald and Ferentz were allowed to "figure it out" and their programs got rewarded with many solid years of performance and stability at the head of their program.
Here's another tally.  The five celebrated programs have had an absurd 16 different coaches lead their program.  What is happening here is a chasing of the wind it seems by these programs that had success pre the social media era.  While it is constantly preached that social media is not real life,  it seems athletic directors and decision makers have not received the memo.  The fanbases,  media and leaders of the celebrated programs can't seem to handle adversity.  Everyone of these programs has either fired a coach who had a winning record at the time,  had at least once had a double digit win season,  in the middle of the season or did all three of those things.   All the while,  the non celebrated programs have had coaches with seasons that would be fire worthy at the big time programs and have waited to allow the coach to battle back from the adversity with great results.
With the recent signing of 10 year contracts by Jimbo Fisher at Texas A&M,  James Franklin at Penn St. and Mel Tucker at Michigan St.,  it seems these universities have done the same research I have.  Cycling out your coaches in search of the magic formula that will catapult you to top of the hill is not the way to go.  Making a commitment to your head coach through thick and thin while providing him with the resources to go into battle is the true way to obtain consistent success.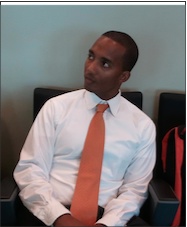 Chad Wilson is a college football recruiting expert and creator of the GridironStudsApp which allows high school football players to gain exposure to college football coaches and fans. Wilson is a former college football player for the University of Miami (92-94) and Long Beach St. ('90-'91) and played briefly for the Seattle Seahawks ('95). He is also a former youth and high school football coach for over 15 years most recently for 5-A State of Florida Champs American Heritage. He runs All Eyes DB Camp a defensive back training company located in South Florida IG: @alleyesdbcamp. Wilson's oldest son Quincy plays in the NFL for the New York Giants and his younger son plays cornerback for the Arizona Cardinals.