By: Chad Wilson
Twitter: @GridironStuds
Congratulations,  you just completed your sophomore season of high school football and perhaps for the first time you are thinking about playing college football.  The road to an offer and commitment can be a winding one so mapping it out is must.  With that in mind here are some moves you will need to make heading into the offseason.
(1) Make a Solid Highlight Video
This piece of advice obviously means more if you actually started playing varsity and had a chance to acquire some serious playing time.  If you played strictly JV and perhaps some varsity then still make a highlight video but this will be more for getting used to the process. If you did play a serious role as a sophomore on the varsity team then make sure you make a winning highlight video.  As a sophomore,  it is ultra critical to do this right.  Chances are you didn't make a ton of plays but you can make yourself look better by packing the front end of your highlight video with the best of you before moving to the more routine plays of your season.  Keep the video brief.  Two to four minutes will be enough to tease scouts with your potential for the next two seasons to come.  I have videos on my YouTube channel discussing how to make an effective highlight video.
(2) Build a List of College Coaches
A list of a minimum of 20-30 coaches' email addresses and Twitter handles is a must.  If you can get to 50 or more then all the better.  Realize that you will have to continue to update this list as college coaches change jobs frequently.  However,  start making that list if you haven't already.  Your list should not be entirely the Top 20 programs in the country or all Power 5 schools.  Be realistic about who you are and your talent level.  Your goal is to secure a scholarship by the time you graduate.  If you are putting together a list of 30 coaches then you should do the following.  10 should be dream schools.  10 should be schools you think you have a pretty good shot at earning attention from and 10 should be schools you know for sure would recruit you.  Who is in each part of those lists can and will change in the time to come. Whatever the case may be,  start making the list because you are going to need to start reaching out to them.
(3) Get Focused on Strength and Conditioning 
The biggest gains in the area of size and strength usually come from sophomore to junior year.  By then,  puberty is kicking into high gear and so too should your dedication to the weight room.  When it comes to building size and strength,  consistency is the key.  Try your best not to miss workouts.  Set goals for yourself on each lift and work your butt off to get there.  Find a way to eat as often as possible to support all of this activity and I can assure you that you will start looking the part.  College football recruiting is a beauty contest.  A lot of what happens there has to do with looks.  Looking the part will get you looks before actually doing the part will.  Sad but true so while you are striving to be a top notched playmaker,  make sure you are looking like one in and out of your pads.
(4) Start Attending College Football Camps
Notice I didn't say "recruiting" camps.  You should have already done some of that after your freshman season.  Attending recruiting camps will continue to be a part of your offseason as a sophomore but if you feel you put together a solid sophomore season and have significantly developed yourself athletically during the offseason,  then it's time to get in front of college football coaches.  If you are lucky enough to be in an area where they have Spring football,  then coaches will come to your campus.  Hopefully they notice you during practice and in your spring game.  However,  even if they didn't,   you can give them a second look during the summer by attending their camps.  In choosing which college camps to go to,  think the same way you built your list.  If you are going to 5 camps,  choose 1 or 2 that are dream schools and 3 or 4 who have actually contacted you already or that you feel pretty good that they will take an interest in you.  Again,  the trick is to secure a scholarship by graduation not dreaming all the way to National Signing Day.   Attend the camps,  learn how to compete and interact with coaches.  This will serve you well after your junior year when college camp attendance is huge.
Those are the moves to make along with some other minor ones.  Start making your plans now that your season has ended.  The sooner you can develop the plan and start attacking it,  the better your chance at executing.  Remember,  college football recruiting is very competitive and I can guarantee you that many others that you are going up against have already begun on their plans to earn their scholarship.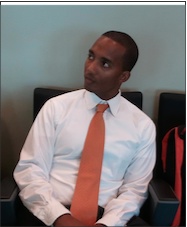 Chad Wilson is a college football recruiting expert and creator of the GridironStudsApp which allows high school football players to gain exposure to college football coaches and fans. Wilson is a former college football player for the University of Miami (92-94) and Long Beach St. ('90-'91) and played briefly for the Seattle Seahawks ('95). He is also a former youth and high school football coach for over 15 years most recently for 5-A State of Florida Champs American Heritage. He runs All Eyes DB Camp a defensive back training company located in South Florida IG: @alleyesdbcamp. Wilson's oldest son Quincy plays in the NFL for the New York Giants and his younger son plays cornerback for the Arizona Cardinals.