The term NIL has dominated college football over the last 2-3 years but do you really understand what it is.  This brief post will give you the information you need.
The world of college football was forever changed in July 2021 when the NCAA officially allowed college athletes to profit off their name, image, and likeness (NIL). This new development has major implications for college sports, as well as for the athletes themselves. In this article, we'll take a closer look at how NIL works in college football and how it's changing the sport.
What is NIL?
Before we dive into the specifics of how NIL works, let's define what it is. NIL stands for "name, image, and likeness," and refers to an athlete's ability to profit off their own personal brand. This could include things like endorsement deals, social media sponsorships, and appearances at events.
Prior to the change in NCAA rules, college athletes were not allowed to profit off their NIL. This meant that even if an athlete became famous and popular while playing college football, they were not allowed to make any money off their own likeness. This was seen by many as unfair, especially given the huge amounts of money that college football programs generate.
However, with the new NIL rules, college athletes can now profit off their own personal brand. This has been a long time coming, as many have argued that college athletes deserve to be able to make money off their own likeness.
How does NIL work in college football?
Under the new NCAA rules, college athletes are now allowed to profit off their NIL. This means that they can sign endorsement deals, work with brands, and make money off their social media presence, among other things.
There are some restrictions on what athletes can and can't do when it comes to NIL, however. For example, they can't use their college's logos or trademarks in any commercial ventures. They also can't use their NIL as a way to entice recruits to attend their college.
In addition, some states have passed their own laws regarding NIL that may differ from the NCAA's rules. For example, in some states, athletes may be able to sign deals with sports betting companies, which is not allowed under NCAA rules.
In the next part of our look at NIL,  we'll discuss how NIL has changed college football recruiting.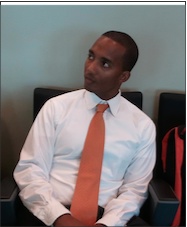 Chad Wilson is a college football recruiting expert and creator of the GridironStudsApp which allows high school football players to gain exposure to college football coaches and fans. Wilson is a former college football player for the University of Miami (92-94) and Long Beach St. ('90-'91) and played briefly for the Seattle Seahawks ('95). He is also a former youth and high school football coach for over 15 years most recently for 5-A State of Florida Champs American Heritage. He runs All Eyes DB Camp a defensive back training company located in South Florida IG: @alleyesdbcamp. Wilson's oldest son Quincy plays in the NFL for the New York Giants and his younger son plays cornerback for the Arizona Cardinals.