By: Chad Wilson
Twitter: @GridironStuds
When you talk about looking the part,  2022 TE Michael Hawkins is it.  At 6'5″ 225 lbs.,  he certainly stands out playing on the end of the line of scrimmage for Somerset High School in London, Kentucky.  However,  I don't want to just reduce him to being a specimen.
Hawkins moves like a division I tight end and he's full service.  First off,  he gets off on the ball and gets on his blocks when he is asked to do that.  He's most impressive in reach blocks on outside zone plays.  That's not all though,  he can down block on the big guys and get movement while also getting on the LBs at the 2nd level.  He can also neutralize a defensive end on both run and pass plays.
In the passing game,  Hawkins provides a big target.  Asking a high school linebacker or defensive back to cover him is a tall order.  When teams opt to play zone,  he can just get out in space,  sit down and be an easy target for the quarterback.  Tackling him after the catch now becomes quite the chore.  Hawkins is also a strong red zone threat when the area to work in gets reduced.  He is a long athletic 225 lbs. who becomes a tough cover over the middle and on routes to the corner of the end zone.  Somerset's offense also flexes him out from time to time and he shows enough agility to freeze a defender at the line before getting body position on him to make a tough catch.
Hawkins really reminds me of another GridironStud who made our Recruit Watch List from the class of 2021,  Cane Berrong.  Berrong entered our list with little to no offers and is now set to be a part of Notre Dame's 2021 class as the #8 ranked tight end in the country.  Hawkins possesses a lot of the same traits and has the looks of a Notre Dame,  Big 10 type tight end.  This is not to say that he's not a possible target for any Power 5 conference school.  It will be interesting to see how his body and skill level develops over this next offseason.  He will certainly draw much attention during this next recruiting cycle.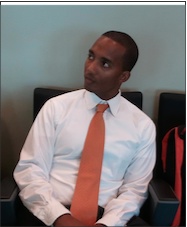 Chad Wilson is a college football recruiting expert and creator of the GridironStudsApp which allows high school football players to gain exposure to college football coaches and fans. Wilson is a former college football player for the University of Miami (92-94) and Long Beach St. ('90-'91) and played briefly for the Seattle Seahawks ('95). He is also a former youth and high school football coach for over 15 years most recently for 5-A State of Florida Champs American Heritage. He runs All Eyes DB Camp a defensive back training company located in South Florida IG: @alleyesdbcamp. Wilson's oldest son Quincy plays in the NFL for the New York Jets and his younger son plays cornerback for the University of Florida