By: Chad Wilson – Editor in Chief – GridironStuds Blog
Twitter: @GridironStuds
I hear it all the time in the recruiting game.  Coach I ran for 30 touchdown last year or my son dominated that #1 recruit at the camp how could he not have any offers?  He's much better than that top recruit.  In the college football game,  even more than the NFL draft process,  the name of the game is projection and that has a lot to do with how you look.
College football coaches are faced with the task of trying to predict how an 18 year old will perform at the next level along with how much will he grow physically and mentally.  This is not an easy task.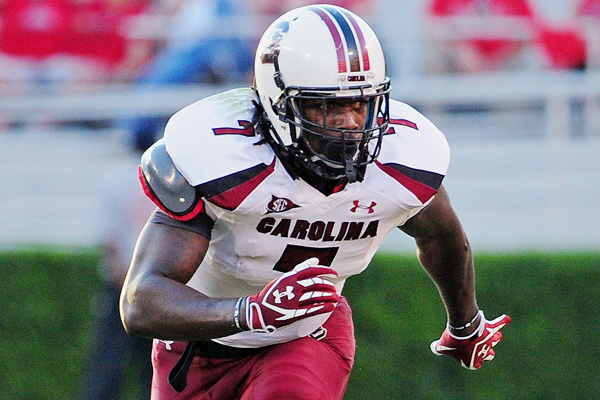 Often times,  despite the results,  a college coach will make the determination that a prospect has maxed out his potential in high school and will not likely improve enough to see those same results at the college level.  If you are a high school coach, parent or player you may have witnessed that in the youth leagues.  There have been many youth league super stars that dominated because they grew faster than their counterparts.  As a result, they scored all the touchdowns, had all the sacks and made all the tackles on Saturday afternoons.  We have all witnessed some of those same Pop Warner superstars fall off tremendously in high school when they did not get much taller or bigger and could not dominate the high school kids who were not their equal.
For college coaches,  having a scenario play out like that for them could cost them their job.  Going out and pulling in the 5'7″ cornerback that had 10 interceptions his senior year represents an extreme risk for a college coach.  To get that player an offer from the head coach who did not see him in person would require that assistant coach to stand on the table and fight for him.  Once that coach has gone to bat for that recruit, he now owns him for the next four to five years.  If that 5'7″ defensive back can not cover the 5'11" – 6'3″ wide receivers at the college level,  that assistant coach will be reminded of that on a daily basis by the rest of his coaching staff and the head coach.  It can also ruin his credibility out on the recruiting trail.  No coach wants to get his wings clipped as a recruiter.  By wings clipped,  I mean that coach having to call back to the office every time they want to offer a recruit or lose a very fertile recruiting area because the head coach wants a better evaluator of talent there.
So while you may be an outstanding talent who is making plays on the field in high school,  being under sized or not very fleet of foot makes things difficult for you in the recruiting game.  So what do you do?  Do you quit playing football?  That is certainly not the answer.  What you do have to be is realistic.  If you are putting up numbers and you have been to the college camps and they still are not calling your name,  adjust your focus to schools that are more likely to give you a chance.  This may mean that you thought you were a Division I football player but must now slide down to Division II, Division III or even NAIA schools.  It's a harsh reality for some but it's also called staying alive.  If your dream is to play NFL football,  your chances are increased by being on the field more than not being on the field.  That is just common sense.   Walking on at a school that has made it a mission to recruit 6 ft. corner backs or 4.4 wide receivers when you stand 5'7″ or run a 4.7 will only lead to immense frustration.  Choosing a school that is in the position of having to sign highly productive football players is much more to your advantage.  No,  you won't be playing on ESPN or on ABC at 8 P.M. on Saturday Night but you will be playing.  You don't know what the next level will bring you.  Getting a scholarship whether full or partial will open you up to a whole new world of opportunities. Some of those opportunities on the field and quite a few off the field.  Either way,  they are opportunities you are presented by getting into school and not by staying at home.
Do 6'3″ prospects and 4.3 athletes bust in college. Absolutely but it's a much easier pill to swallow and a much smoother explanation for an assistant coach that is faced with the daily specter of job insecurity.  Coaches get fired as easy as the wind changes direction and fewer are willing to take risks that could short cut their career.  You have to have that understanding as you go through the recruiting process.  Take your shot at the highest level but also know when to make your retreat and secure your scholarship offer elsewhere.
Food for thought.  The trick in college football as it is for NFL players is to make a roster and keep playing.  Keep that in mind.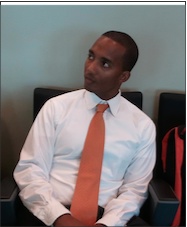 Chad Wilson is a college football recruiting expert and creator of the GridironStudsApp which allows high school football players to gain exposure to college football coaches and fans. Wilson is a former college football player for the University of Miami (92-94) and Long Beach St. ('90-'91) and played briefly for the Seattle Seahawks ('95). He is also a former youth and high school football coach for over 15 years most recently for 5-A State of Florida Champs American Heritage. He runs All Eyes DB Camp a defensive back training company located in South Florida IG: @alleyesdbcamp. Wilson's oldest son Quincy plays in the NFL for the New York Giants and his younger son plays cornerback for the Arizona Cardinals.