How much can be told about a program based on their recruits' migration to the NFL?  Some would say a lot , others will say not that much.  I would say it says something. How much is open for debate.
I did some research and began with the Southeastern Conference, better known as the SEC.  I went back and looked at all of the draft eligible classes for this most recent NFL draft and counted up the number of 5 star recruits obtained by each school in the SEC.  Then I researched how many of them were drafted, made free agency or were not drafted at all.  To quantify the results,  I assigned point totals in a sort of a reward system.  Here's how it went:
3 points:  If 5 star recruit was drafted in rounds 1 or 2
2 points: If 5 star recruit was drafted in rounds 3 or 4
1 point: If 5 star recruit was drafted later than the 4th round
0 points: If 5 star is still on the school's roster or if he transferred or dismissed from the team
-1 point: If 5 star recruit was a free agent or undrafted
That data I obtained about the classes came from Rivals.com.
I struggled with giving 0 point if recruit transferred or was kicked off the team as that could be a reflection of the health or lack of health of the program.  Ultimately, I chose zero as too many times transfers and dismissals come from situations out of the coaching staff's control.
What stood out to me was the number 5 stars that were hauled in over the time period I researched. 43 five star recruits is a big number and I fully expect that to be the highest of all the conferences I will study. What also stood out for me was the failure rate of 5 stars.  Of those 5 star recruits, less than half (20) were drafted.  Now, mind you, some are still on the rosters of the college teams that recruited but not that many.  Many of those recruits transferred or were dismissed from the team and many other flamed out quickly.
Florida led the way with 11 five star recruits from 2008-2010.  Despite that,  they ended up fourth overall in my point system.  It should be noted that the Gators do have two very highly thought of 5 stars still on the roster in Ronald Powell and Dominque Easley and they did produce a pair of 1st rounders in the 2013 draft with DT Shariff Floyd and S Matt Elam.
Alabama blew away the field in my point system with 15.  Not only has Alabama had the most players drafted (6) over this period of time, they have also had the most 1st round picks with five.  The fact that they lead should come as no surprise but the distance of that lead was a bit of a surprise.  It seems 5 stars become first rounders in Tuscaloosa.
The best hit rate goes to Missouri. From 2008-2010, the Tigers have had two 5 star recruits (Blaine Gabbert and Sheldon Richardson).  The Tigers hit home runs with both you could say as both players were 1st round picks in the NFL draft.
Below is the table with the data I found from the SEC schools eligible draft classes from 2008, 2009 and 2010.
SEC 2013 NFL Draft Report
2008
2009
2010
Total 5s
Drafted
Points
Alabama
3
4
1
8
6
15
Missouri
1
1
0
2
2
6
LSU
2
4
1
7
3
5
Florida
4
3
4
11
3
4
Texas A&M
0
1
0
1
1
3
Auburn
1
0
3
4
1
2
Mississippi
1
1
0
2
1
2
South Carolina
0
0
1
1
1
2
Georgia
2
1
0
3
1
1
Tennessee
0
2
1
3
1
-1
Arkansas
0
1
0
1
0
-1

Draft class data compiled from Rivals.com  
Tomorrow, I will have information posted on the ACC 5 star draft classes.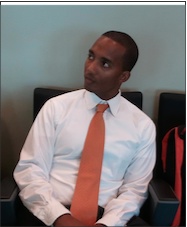 Chad Wilson is a college football recruiting expert and creator of the GridironStudsApp which allows high school football players to gain exposure to college football coaches and fans. Wilson is a former college football player for the University of Miami (92-94) and Long Beach St. ('90-'91) and played briefly for the Seattle Seahawks ('95). He is also a former youth and high school football coach for over 15 years most recently for 5-A State of Florida Champs American Heritage. He runs All Eyes DB Camp a defensive back training company located in South Florida IG: @alleyesdbcamp. Wilson's oldest son Quincy plays in the NFL for the New York Jets and his younger son plays cornerback for the University of Florida