By: Chad Wilson – GridironStuds Blog
Twitter: @gridironstuds
When a coach is out on the trail looking for prospects,  there is one trait that they absolutely can't bargain on.  Nope,  it's not size.  It's being athletic.  You simply aren't going to be able to function at a high level playing the game of football if you are not some kind of an athlete.  One thing you can definitely do to acquire this valuable trait is play multiple sports.
I don't care if you are a right tackle,  a center or a three technique.  You have to have some athletic skill to go up against and win versus some of the best athletes in the World.  I routinely tell people that ask me that Warren Sapp was probably the best athlete on the Miami Hurricanes when I was there.  This is a guy that floated between 275 and 300 lbs.  Growing up,  Sapp played basketball and football.  He likely played other sports too because virtually every sport he tried his hand at he was good at.  If you don't believe that this didn't play a big part in his Hall of Fame career then you are kidding yourself.
In the World exploding with athletic trainers and parents eager to turn their kids over to them the moment they get out of pampers,  I am here to tell you,  the best thing you can do when you are young is pick up a basketball, baseball, soccer ball, tennis racket, etc.  Each sport you try develops a different set of muscles and builds the adaptation of your brain.  While there is some good in repetitive function as a form of mastery,  there is equal if not better stakes in the brain being able to adapt to different skills.  A child that is exposed to multiple languages at an early age becomes a skilled linguist and studies have shown them to be highly skilled in other areas of intellect.  When football season comes around there is round the clock emphasis on football skills.  Trust me,  you will get your fill of football drills when the season rolls around.
Don't get me wrong,  I am not telling you to totally ignore your football skills in the offseason especially as you get towards and in high school.  However,  I am telling you to augment your football skill by participating in other sports.  Prior to high school,  if the choice comes down to trainer or another sport,  you are better off going with the other sport.  Hopefully you have been playing multiple sports from an early age.  To drive home my point,  pick a few of your favorite NFL players.   Then,  go to their Wikipedia page and look under 'Early Years' or high school.  Chances are you will see that they excelled at multiple sports.
Many college football coaches that I have talked to have told me that they look for players that played multiple sports.  First it indicates that they are likely a good athlete.  Second,  it may be an indication that they are coachable.  I am yet to run into a coach that has said they look for guys who had trainers at an early age to develop their football skills.  The only position in football where I have seen that bear consistent fruit has been the quarterback position.  Even with that,  many quarterbacks were multi-sport athletes.  Tom Brady was drafted as a baseball player as was Patrick Mahomes.  Aaron Rogers was also a baseball player in high school and Drew Brees lettered in football, baseball and basketball as a prep in Texas,  so there's that.
I totally get a youngster wanting to be better than all those around him at an early age.  I know that early on,  going to a trainer over playing other sports will seemingly give you an edge and allow you to score more touchdowns on the 9u team.  Trust me when I tell you,  there is a point of diminishing returns on football skill development as a youth.  You will likely pay the price for not developing your overall athleticism once puberty hits and your peers surge beyond you because they are better athletes.  Don't make this fatal football mistake.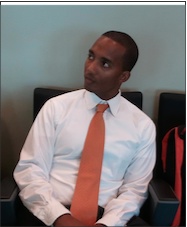 Chad Wilson is a college football recruiting expert and creator of the GridironStudsApp which allows high school football players to gain exposure to college football coaches and fans. Wilson is a former college football player for the University of Miami (92-94) and Long Beach St. ('90-'91) and played briefly for the Seattle Seahawks ('95). He is also a former youth and high school football coach for over 15 years most recently for 5-A State of Florida Champs American Heritage. He runs All Eyes DB Camp a defensive back training company located in South Florida IG: @alleyesdbcamp. Wilson's oldest son Quincy plays in the NFL for the New York Giants and his younger son plays cornerback for the Arizona Cardinals.