You may have heard new Oklahoma head coach Brent Venables wax poetic on commitments in college football.  Full disclosure,  Venables is one of my favorite coaches in college football and a guy I have had the pleasure of meeting.  Venables has brought "the Clemson way" in terms of recruiting with him to Oklahoma.  A commitment,  is a commitment,  is a commitment.  There was a time where this didn't need to be said but boy times are a changing.
It seems that in a flash we have gone from sitting out a year when you transferred to enter the portal now and play tomorrow.  We've gone from National Signing Day to National Signing Days and from free ride to NIL deals in the millions.  All of these things had been brewing for a while so no one should be surprised when the word loyalty has firmly buckled itself into the back seat of a extra long Suburban.  Venables is certainly right when he says "we ought to teach young men what commitment looks like.  However,  loyalty is a pot luck dinner in recruiting that requires everyone to bring a dish.  With that in mind,  allow me to give you a few things to remember when it comes to being loyal and commitment in the world of college football recruiting.
One of the biggest points Venables makes when speaking on recruiting is that when you commit to Oklahoma,  that's the end of taking recruiting trips.  I realize that the way I just put that sounds like an ultimatum but it's not quite that way.  Venables' philosophy is that he doesn't want you to commit to the Sooners until you are absolutely ready.  He encourages prospects to take all the trips they can.  He is adamant that student athletes and their parents do their research.  When all of that is said and done,  make your decision.   If your decision is his program that means no more looking around.  He draws comparisons to marriage and rightfully so,  in theory.  Not every programs operates the way Venables' does.  Some staffs find themselves in desperate situations.  They also like the momentum that commitments bring.  Sometimes commitments get others on the fence to commit.  One guy's commitment can create a snowball effect and thus will be encouraged by some college coaches.  Recruiting can be as tough a game as the sport that's played in the Fall.
Once that commitment is made,  all coaches will frown on a prospect running around to look at other schools and potentially getting swayed by a number of factors are present on campus.  It would be nice if schools also ceased pursuing new prospects at your position once you commit but we all know that this is not true.  Call it a lack of integrity by the staff or paranoia but this phenomenon exists.  Even worse,  scholarship offers can get pulled days before it's time to put ink to paper.  Yes,  that's similar to the unblocked defensive end getting a free run through the T6 and T7 vertebrae.  It is best that you stop taking trips after your commitment as doing so will certainly keep the staff you committed to on the prowl for another prospect.
To avoid committing before you are ready,  I highly recommend that prospects avoid committing during their visit to a school.  I say this even if the school you are committing to is your last visit.  It is always best to remove yourself from the elements and the pressure of the staff to come to your final conclusion.  Get home from the trip,  discuss the decision with the important people in your life even if that only person is you.  This limits a decision that you regret and causes you to have to back track from slightly or fully.  Doing this erodes trust and guess what,  the next school you commit to will have in the back of their mind that you left someone hanging before you got to them.
As Venables says,  take all of your trips.  If you have the ability to do this,  then by all means please do.  However,  things aren't always so cut and dry.  A prospect may take a couple of trips to schools who were interested.  We know that things get sped up in the recruiting game so there may be pressure to take a spot that is closing.  At some point beyond that,  a prospect may become more desired and new schools may come into play.  This a good but bad situation.  My advice on this is to ultimately do what is best for you but be honest in your dealings.  If new schools have come into play and you have trips remaining,  take the trips if you can even if you have committed to another school.  However,  be straight up with the school you are committed to.  Tell them what you are going to do because in this day in age,  there are few secrets.  We live in the camera phone,  social media,  breaking news era.  Sneaking off on a visit and expecting not to get caught is like going to the club when you told your girlfriend you were going to bed.  Good luck with that.  I would also suggest that you move quickly on the new interest.  Determine with speed if it's for you or not.  If it is,  make your move and be sure the new school really wants you.  If it isn't,  reaffirm with the school you are committed to that you are firmly in their class.  The staff will need that assurance.
A commitment,  though not binding,  should be a celebration.  It's symbolizes the "potential" end to a long awaited and developing process.  What it should not do is make you blind.  This is where the recruiting process and marriage comparisons may have to fist pound and go their separate ways.  College football is a fluid situation.  Coaches leave and get fired as often as politicians get caught in scandals.  I am not just talking about head coaches either.  Part of your decision process was seeing yourself fitting into a particular offensive or defensive system.  Coordinators leaving can impact your future too.  Keep an eye out for the developments at the school you committed to.  Furthermore,  as I mentioned earlier in this article,  many programs keep on recruiting your position after your commitment.  Not all coaches went to the Brent Venables school of ethics and not all are in as comfortable a spot as he is either.  Pressure brings challenges to morals and not all men pass the test.  Maintain your relationships with other coaches and programs beyond your commitment.  Because things get murky in recruiting,  you don't want to be caught without a clean pair of clothes to change into should mud get slung onto your blue jeans.  Have the discipline to maintain a relationship with the coaches that have recruited you while making it clear that you are committed to that other program.
Should conditions change in a significant way at your original school,  it's best to have options.  You don't want be left out in the cold in this once in a lifetime process that can affect you well into the future.  Be loyal but not to a fault.  Some call that being stupid.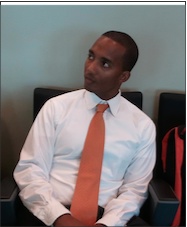 Chad Wilson is a college football recruiting expert and creator of the GridironStudsApp which allows high school football players to gain exposure to college football coaches and fans. Wilson is a former college football player for the University of Miami (92-94) and Long Beach St. ('90-'91) and played briefly for the Seattle Seahawks ('95). He is also a former youth and high school football coach for over 15 years most recently for 5-A State of Florida Champs American Heritage. He runs All Eyes DB Camp a defensive back training company located in South Florida IG: @alleyesdbcamp. Wilson's oldest son Quincy plays in the NFL for the New York Giants and his younger son plays cornerback for the Arizona Cardinals.