Recruiting classes come and go, and with them prospects not only fight for offers, but for their place in history. Some are successful in being unique but most just fall into the crowd and are forgotten once the new crop comes in.
That is not likely to be the case for today's 5 star subject, Dylan Raiola.  I don't know Raiola personally, however, if I had to guess there's a certain Super Bowl quarterback that is his favorite. We'll get to that in a moment. Here are my five reasons why Raiola is a five star
You know my big saying in recruiting is that it is a beauty contest, and Reola has the size and athleticism to be, a top prospect at the quarterback position. At 6'3", 220 lbs, Raiola falls outside of the normal size for a high school quarterback. The 220 lbs that he carries is well put together. When you add to that the athleticism and mobility, it's easy to see that he is the thing that successful college football quarterbacks are made of physical speaking. When coaches head out on the recruiting trail, looking for quarterbacks for the future of their programs, Raiola's size and athleticism is typically what they are looking for. Unless you are a program looking for a dual threat quarterback,  Raiola is the type that would be your prime candidate. He has annoying mobility. This means he doesn't take off and run with the football the moment he feels pressured. instead,  he displays the ability, à la Patrick Mahomes, to stay alive behind the line of scrimmage and gut the defense with a throw downfield. When necessary he can scramble for the first down and extend the drive. His size and movement skills are a solid part of what makes him unique and a five star.
While College Football Recruiting is about projections and athletic traits, it is difficult to reach five star status without performance. Raiola puts a checkmark in that category as well. In two seasons at Pinnacle high school in Arizona, Raiola has thrown for over 5600 yards and 64 touchdowns. More importantly, he has taken Pinnacle from a 4-8  mark in his first season as a starter his sophomore year to an 8-5 team in his junior campaign. It is important to show at any level that the team you play for is significantly better with you at the controls and Raiola has definitely shown that.
A third important reason that Raiola is a five star are his traits. He shows the things that college football quarterback coaches, and offensive coordinators drool over. First,  he has a strong arm and can make all the throws. This includes being able to make off platform throws with some good speed on them. He doesn't always need to set his feet to make a strong and accurate throw. A lot of his throwing mechanics mimic those of Mahomes. Along with the strong arm, he possesses accuracy in his throws. One of the more unique things that he does as a high school quarterback is make anticipatory throws. That is not the norm at the high school level. Most high school quarterbacks will wait for a guy to be open before they make the throw. Raiola will throw into the next window for a receiver that's on the move. He will also throw to a receiver that is covered and put the ball in a place where only the receiver can catch it. That is a next level trait. He also shows great command of the offense, but what I feel he does best is make the deep ball throw. Raiola probably has the best deep ball that I've seen from a prospect over the last decade. He is very adept at dropping the ball in the bucket and making it very catchable for the wide receiver. Deep ball throws to the corner of the end zone to a covered wide receiver are one of his strengths and frankly it's fun to watch on film.
The fourth reason that he is a five star is he is a dual sport athlete. Perhaps some people don't want to hear that, but that's the way that it is. Most quarterbacks that excelled at this game were multi sport athletes in high school. This is still a thing, despite all the off-season activities that a high school quarterback must engage in these days. Raiola is a stand out baseball player along with all of his exploits on the high school gridiron. Being a two sport or multi sport athlete is definitely a plus when you are talking about a five star high school football player.
Finally, Raiola has a pedigree. His father, Dominic, was an offiensive lineman for the Nebraska Cornhuskers in the late 90s. He then went on to spend 14 years in the NFL playing for the Detroit Lions. However, the pedigree  doesn't just stop there. His mother was a college athlete playing water polo and he has several members of his family that were involved in collegiate athletics. so basically, Raiola comes from an athletic family. He grew up in an atmosphere that fosters competition and athletic achievement. These kind of things matter as you start moving up through the ranks of high school and college athletics.
While most non-casual fans realize that someone like Patrick Mahomes is a once in a lifetime talent,  it is not outrageous to draw comparisons between Raiola's game, and that of Mahomes'. Whether or not he achieves the things that Mahomes has in his career is still, of course, to be seen. However , it is clear to anyone watching that Raiola studies Mahomes and has had a good amount of success duplicating some of Mahomes's attributes. You will instantly realize it when you see him make cross body throws with speed and accuracy. It will be fun to watch Raiola's development, not only in his final year of high school, but when he hits the college scene.
Last May he committed to the Ohio state, but reminded it on that commitment in December. As it stands now, many believe he will eventually pledge to Georgia. In fact, the majority of the crystal balls at 247 sports say that he will be a bulldog. There is quite some time to go in his recruitment, so we will just have to see about that. For now, we get to just enjoy his exploits on the field this senior season and further analyze the play of this five star.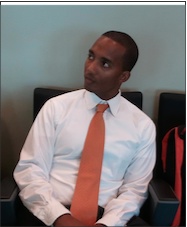 Chad Wilson is a college football recruiting expert and creator of the GridironStudsApp which allows high school football players to gain exposure to college football coaches and fans. Wilson is a former college football player for the University of Miami (92-94) and Long Beach St. ('90-'91) and played briefly for the Seattle Seahawks ('95). He is also a former youth and high school football coach for over 15 years most recently for 5-A State of Florida Champs American Heritage. He runs All Eyes DB Camp a defensive back training company located in South Florida IG: @alleyesdbcamp. Wilson's oldest son Quincy plays in the NFL for the New York Giants and his younger son plays cornerback for the Arizona Cardinals.