By: Chad Wilson – Editor – GridironStuds Blog
Twitter: @GridironStuds
At the end of each year,  Webster's dictionary will come up with the word or phrase of the year.  It's typically an old word that became alive again by it's repetitive use socially during the year that has come to an end.  We haven't reached the end of the month of January  yet but already we may have been blessed with our phrase of the year and it's "transfer portal".
Just about every year I will field about a dozen calls from college football players that are looking for a new home for their football dreams.  The reasons for doing so can be numerous.  They can range from conflict with a coach, buried on the depth chart to problems at home.  Most of the time,  they don't involve transferable reasons so more than 80% of the time,  I advise the athlete to stick it out,  work through the problems and rise above it.
By and large,  the life of a transfer is not a pretty one.  Often times the problems you are experiencing at your particular program are likely to be the same problems you will face at another.  Generally speaking,  college coaches are the same across the board.  Their job is to get the most that they can out of you in practice and hope you deliver that come game day.  This can also be a metaphor for your life as they are also helping you grow into a quality young man.  The ways that coaches go about that may vary but ultimately,  the desired outcome is the same.
What many student-athletes lack is an amount of awareness and perspective.  Most do not go through all of the self checks before they make the decision to leave.  This is an all important step for one to make before they leave what they believe to be a bad situation.  Do you work that hard?  Are you respectful to your coach?  Have you demonstrated a character that your coaches can trust?  Are you really better than the guy or guys in front of you?
If you don't make that all important self check then you will go through all the trouble of transferring and take along with you to the new spot all of your broken habits.  Remember what I said,  coaches are generally the same.  Your broken habits at the new spot will generate you the results you had at the old one.  Typically,  after have I forced the student athlete to be brutally honest about themselves (usually by me being brutally honest with them) the athlete will do what they needed to do all along and that is fix themselves.  Something as simple as looking away while your coach is talking to you could indicate that you can't be trusted.  How does he know you are listening?  You may have been doing this all your life and getting away with it because you were either the best player on your little league and high school team.  However,  you are in a room now with a bunch of guys that can play and something as simple as making eye contact can be the difference between you playing or not playing.
If you've done all the internal checks and you don't have any check engine lights on,  here are some things you may need to consider before you go morphing into "the transfer portal".
First of all,  the only way to get into the transfer portal is to go tell your coach that you want to go in it.  Your coach then has two days to put you in.  For some athletes,  that's a no return situation.  If you stick your neck out there and don't get any bites from other programs you wish to go to,  you may also be dead at the program you are at.  Football scholarships are one year renewables.  Your coach may view your desire to leave as an act of treason and not renew that scholarship next year.
Second,  what do you have to sell to another program.  If you have not stepped on the field for your current school,  why would another program want you? If you have no game film action,  you better have some very strong practice clips or you better have been a world beater in high school.  That high school career better have been a year or less ago.  No game film,  no practice film,  no scholarship.  Most places will gladly offer you the chance to walk-on though.  Are you ready for that walk-on life especially after having experienced being on scholarship?
Third,  how are you doing academically at your current school?  Poor performance academically could make you ineligible at many of the places you wish to go to.  Better check your transcripts and the academic requirements of the places you wish to go to.  You may not be able to get in.  Getting stuck in the portal with no place to go due to academics is a kin to your WiFi going down.  We know how tragic that can be.
Fourth, if you have not graduated at the current school you are at,  you will most likely have to sit out a year at the school you transfer to. If you have not been playing and are leaving because of that,  are you ready to sit out another year and fight your way up from the bottom of the depth chart at another school?
Finally,  most times your transfer will involve you going down a level of play.  Are you mentally prepared for that.  You were at a Power 5 program getting the best of everything and now you are headed to a lower Tier FBS or FCS program.  Are you going to be ok with the downsizing?  The resources and amenities will be quite different.  Some athletes really struggle with the move downward and we never hear from them again.
Leaving,  bailing out,  transferring all sounds good when a situation is not going as planned at the moment.  However,  leaving one place to escape problems only to encounter them again at another can be catastrophic.  The decision to transfer is not one to be taken lightly.  Do your internal checks and do your research.  It is a decision that can't be undone and it's one that must be a success if your football career has any chance of being what you hoped it would be.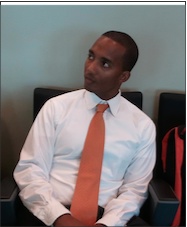 Chad Wilson is a college football recruiting expert and creator of the GridironStudsApp which allows high school football players to gain exposure to college football coaches and fans. Wilson is a former college football player for the University of Miami (92-94) and Long Beach St. ('90-'91) and played briefly for the Seattle Seahawks ('95). He is also a former youth and high school football coach for over 15 years most recently for 5-A State of Florida Champs American Heritage. He runs All Eyes DB Camp a defensive back training company located in South Florida IG: @alleyesdbcamp. Wilson's oldest son Quincy plays in the NFL for the New York Giants and his younger son plays cornerback for the Arizona Cardinals.