Attention youth high school football players! Highlight videos are the big craze these days and if you want yours to be seen by thousands, including some of the biggest programs in college football then Gridironstuds.com is the place for you to be.
Run by former Miami Hurricane football player Chad Wilson, Gridironstuds.com allows youth and high school football players, coaches and parents to post their highlight videos for many to see. Currently, the site has over 600 videos from some of the most talented players across the U.S. and even Canada. Wilson has used his college football contacts to get coaches and recruiters from many Division-I,II, III and junior colleges to visit the site on a regular basis to scout for players. The #1 prep linebacker in the country, Jeff Luc was discovered when he posted his video to Gridironstuds.com.
Not only is it a great place for players and coaches to post their videos but it's also a great place for them to see what other programs in the country are doing. Along with posting highlight videos for individual players, Gridironstuds.com allows programs to post team highlight videos. The site also has a blog that reports on the latest recruiting news and rumors as well as posts informative articles on many issues in youth and high school football. Florida St.'s Tomahawk Nation is quoted as saying "GridironStuds.com is one of the leading websites committed to providing access to quality film and information from high school prospects."
Visit now at http://www.gridironstuds.com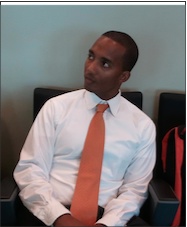 Chad Wilson is a college football recruiting expert and creator of the GridironStudsApp which allows high school football players to gain exposure to college football coaches and fans. Wilson is a former college football player for the University of Miami (92-94) and Long Beach St. ('90-'91) and played briefly for the Seattle Seahawks ('95). He is also a former youth and high school football coach for over 15 years most recently for 5-A State of Florida Champs American Heritage. He runs All Eyes DB Camp a defensive back training company located in South Florida IG: @alleyesdbcamp. Wilson's oldest son Quincy plays in the NFL for the New York Giants and his younger son plays cornerback for the Arizona Cardinals.