Recently,  247 Sports came out with their rankings for the top quarterbacks in the 2023 Class.  As expected,  Arch Manning was the top signal caller in the class as he has continued to gain momentum since the season ended.  Of course,  there is a lot of Manning hate out there at this point as people point to the Manning name being the major reason behind his lofty ranks.  I will address that below as I give my ranking of the top 5 quarterbacks in the 2023 class.
Before launching into this countdown,  I must admit that I have not seen all of the quarterbacks in the class.  Of course this would be quite impossible.  I must rely heavily on what is provided by the people at 247 sports, Rivals and Hudl for much of my research.  These companies,  the first two in particular,  catch a lot of heat for their rankings and star ratings.  There is no perfect science when it comes to this but I will defend these companies by saying it takes a lot of work by a lot of people to gather data and information on prospects all over the country.  My rankings below are based on the film I have been able to review,  the experience I have accumulated through the years and my knowledge of how the game works.  With that said,  here are my top 5.
5. Jaden Rashada – Pittsburg HS, CA – 6'4″ 185 lbs. – Committed to: Miami
Outside of Rashada's stature in the pocket being a tall quarterback,  what really stands out with him is his long ball accuracy.  It's one thing for a quarterback to have a strong arm but it's quite another for him to throw a nice deep ball.  That defines Rashada.  He has the arm to get it there and the knack to put it where it belongs whether that is hitting receiver in stride,  over the shoulder when he is covered or dropping it in the corner of the end zone.  On top of that,  he moves well in the pocket and keeps his eyes down field to find open receivers.  When flushed out of the pocket,  he can make solid throws on the run.  He is a very confident player that is good under pressure which is a highly underrated skill set in high school quarterbacks.  That trait translates well to the next level because college quarterback is nothing if not pressure.
4. Christopher Vizzina – Briarwood Christian, AL – 6'4″ 207 lbs. – Committed to: Clemson
Vizzina is another big quarterback with a big arm committed to an ACC power.  His arm appears to be a tad stronger than Rashada's but he is not quite as accurate.  Like Rashada he can move in the pocket but unlike Rashada he is more willing to take off and run with the football.  Inside of the pocket he has the accuracy and abilities to cut up a defense.  What sets him apart from other top QBs is his ability as a ball carrier.  He is athletic and a load to bring down.  While he is not going against supreme talent,  you can see the difficulties he presents to a defense when he tucks it.   He is going to mesh really well with what it is Clemson likes to do offensively and I see him having great success there.
3. Arch Manning – Isadore Newman, La – 6'4″ 215 lbs. – Committed to: Texas
About 13 months ago,  I graded the top signal callers for this class and ranked Manning exactly where I have him now.  Not a ton has changed for me in my opinion of his abilities.  247 Sports has him ranked first and I don't see that yet.  I emphasize yet because I do believe he has a strong chance of being the best of the class when draft time comes.  I realize that a lot of what 247 and Rivals does has to do with NFL projections.  It allows them to steal attention during draft time as they opine on how they were right about a prospect as he shakes hands with Roger Godell on stage.  I can buy into that with Manning.  He is big, has the arm talent and certainly has the pedigree.  His access is better than any other prospect on the list so it stands to reason that he is likely to improve more than most.  For this he is hated which is nonsense to me.  No one gets pissed when a veteran UPS worker gets his son a driving gig with the company.  With all that said,  I don't think Manning's physical tools are where the two guys in front of him are.  He has an arm good enough to make all the throws,  he's good enough to scramble for a first down and he definitely can read a defense.  He can certainly execute an offense and that makes his marriage with Steve Sarkisian in Texas one to watch.  If all runs smoothly,  I think Manning will most likely have the best college career.
2. Malachi Nelson – Los Alamitos HS, CA – 6'3″ 185 lbs. – Committed to: USC
There isn't a more easy thrower of the football than Nelson in this class.  He is Aaron Rodgeresqe with his delivery and confidence.  He makes throws from various arm angles and fits into tight places.  He is calm under pressure and trusts his receivers.  He moves well in the pocket and looks to throw down the field when in these situations.  He doesn't panic when forced out of the pocket and is accurate when throwing on the move.  When the situation calls to take off,  he can be frustrating for defenses if not flat out deadly.  He doesn't face the best competition that Southern California has to offer but he does face his fair share of pressure.  We all know Lincoln Riley's track record with quarterbacks . I am certain that with Nelson and what he will be able to put around him,  Riley will have Nelson on the ballot for that heavy trophy during his USC career.
1.. Dylan Lonegran – Brookwood HS, GA – 6'2″ 215 lbs. – Committed to: Alabama
I promise you I am not trying to be Dr. Contrarian here.  247 Sports ranks Lonegran 11th but when I cut the tape on and compare him to the rest of the field,  he stands the tallest for me.  If you are into height then he isn't as tall as the others I have on this list.  However,  Lonegran plays big.  You can see the power in his arm when he throws.  His zip on the ball is apparent and it my be a function of his pitching acumen (90 mph fastball).  I find myself impressed by his ability to process quickly and make decisions.  I consider decision making to be my top trait and predictor of success.  While he does have a strong arm,  not everything is a fastball.  He shows nice touch on throws where that is required and not only is he accurate from the pocket but also when he leaves it.  When things break down,  Lonegran can tuck it and run like any other.  He has deceptive speed along with an ability to break tackles.  On film he just looks like a gamer that makes things happen.  He also appears to be quite confident.  Last month he committed to Nick Saban and the Crimson Tide two months after fellow 2023 class member Eli Holstein (ranked ranked 10th) did.  Now that's ballsy.  Someone's going to end up transferring out of Tuscaloosa and don't be surprised if it ends up being Holstein.
That's how I see it.  My focus was on the top 15 guys in the class.  Out of that group,  I found the top 5.  There's always the chance that some overlooked and undervalued prospect becomes a gem.  I will likely catch some flack for keeping darlings Arnold Jackson and Nicholaus Iamaleava out of my top 5.  In watching the film,  they just did not stand above the five I named here.  Of course,  we will revisit this list at season's end and definitely a couple of years from now.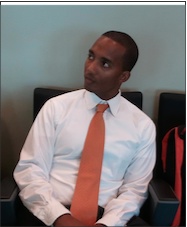 Chad Wilson is a college football recruiting expert and creator of the GridironStudsApp which allows high school football players to gain exposure to college football coaches and fans. Wilson is a former college football player for the University of Miami (92-94) and Long Beach St. ('90-'91) and played briefly for the Seattle Seahawks ('95). He is also a former youth and high school football coach for over 15 years most recently for 5-A State of Florida Champs American Heritage. He runs All Eyes DB Camp a defensive back training company located in South Florida IG: @alleyesdbcamp. Wilson's oldest son Quincy plays in the NFL for the New York Giants and his younger son plays cornerback for the Arizona Cardinals.