Rivals released their final 2020 rankings recently and outside of discovering that this event will really make the tears flow on Twitter,  there are some other more important things that we can learn here.
Many will say that rankings don't matter.  I am not one of them.  The recruiting media will protect,  defend and applaud their ranked players and the schools that land them like a mother hen.  Before you criticize that,  you should realize that anyone of you would do the same in their shoes.  In this age of social media,  we are in a constant daily battle to not only be right but proclaim it loudly.  This practice will catapult one college football player over another,  at times without merit,  simply because the wave has moved in that direction.
With that said,  as I combed through the most recent rankings from Rivals.com,  I picked up on a few noteworthy things.  Here are the 5 most noteworthy of the noteworthy.
1 – Defensive Line Still Dominant
Of late,  in any given recruiting year,  the rankings will either spit out a defensive lineman at the top spot or defensive linemen being the dominant position group in the Top 10.  This year,  Maryland's Demascus high school defensive lineman Brian Bresee was the nation's top recruit.  Bresee signed with Clemson in the early signing period in December.  He edged out a pair of California quarterbacks (Bryce Young and D.J. Uiagalele) for the top spot.  Only two defensive lineman were in the Top 10 this year but Bresee was king of the hill.  Over the last five cycles,  defensive linemen have either been the most or tied for the most in the Top 10.  Twice over that period has a defensive lineman been the top recruit (Rashaan Gary 2016).   My theory on this remains that offensive lineman are the most athletically disadvantaged position group on the football field and that gap is wide at the high school level.  This allows defensive lineman to make more plays and dominate at the prep level.  That and they are rather close to the football.
2 – State of California is Getting Robbed
Remember when USC used to keep the top talent in the state?  Good for you,  I hope you have pictures of it because that is no longer the case.  No hotbed for talent got more pillaged this cycle than did California.  Back in time,  people rushed out West for gold.  Now California recruits are rushing back East for titles.  Only one of California's top 10 recruits remained in state to play college football and that was Corona Centennial WR Gary Bryant who inked with USC this month.  Contrast that with the state of Florida which has been known to get raided by out of state schools.  Florida kept three of their top 10 prospects in state thanks to the Gators signing 5 stars Gervon Dexter and Derek Wingo.  Florida State picked up 7th ranked cornerback Demorie Tate.  Further exasperating the situation for schools like USC, UCLA and California is the fact that Oregon and Utah each came in and each grabbed a top 10 prospect out of the state.
3 – State of Georgia on the Rise
Folks in some other states got upset with me about my post Ranking the Top 5 States for Elite Football Talent where I named Georgia number one.  Hey,  I just pay attention to trends and the state of high school football in Georgia is trending up.  Last cycle saw only three 5 stars in the state of Georgia.  This year produced a whopping seven which is more than any other state in the union.  I tried to tell folks what I was seeing but some people's shades are a little too dark.  Now pay attention when I tell you to keep an eye on on the D.C. / Maryland area in the coming cycles. That area produced four 5 stars and a quick scan of the youth talent in the area promises more action to come from that region. Unless of course they bolt to Florida to attend classes at IMG.
4 – Five Teams Own the Top 10
Remember when the NFL instituted a salary cap to make their game more competitive and allow for more teams to have a chance at winning the Super Bowl.  Then they were forced to look on at the Patriots dynasty like a kid who got his Leggo masterpiece destroyed by an angry mother.  The more things change,  the more they stay the same.  There are more recruiting rules now than ever before.  These rules are designed to bring parity to the recruiting process and thus college football.  Holy Alabama and Clemson!  Well this 2020 cycle is more centralized than ever before.  Five teams own the Top 10 of the 2020 rankings.  Clemson,  Alabama, LSU, Georgia and Oregon.   That's all folks.  In 2016,  the Rivals top 10 was represented by eight schools.  In 2011,  nine schools were a part of the Top 10 signings.  Hey NCAA are those rules working out for ya?
5 – Clemson is in Town,  Hide the Recruits
If you see a suspicious man walking around your town with an orange tiger paw on his polo,  get your recruits to a safe place and lock the doors.  How dominant has this 2020 haul been for the Tigers?  Three of the top four prospects in the country pledged to Clemson.  This has never happened before.  Clemson took the top recruit from Maryland,  Georgia,  North Carolina and the 2nd ranked one from California. As far as recruiting plans go,  this one was executed with heart surgeon like precision.  Obviously success on the field brings results but I think there is more to be said for what Dabo Swinney and crew are doing in tiny little Clemson,  South Carolina.
Taking a run through the rankings each year is one of my favorite things to do.  It provides us with a good amount of information with respect to happenings and trends.  These trends usually proceed the results that will take place on our televisions in the Fall.  I am anxious to see how this plays out in the years to come.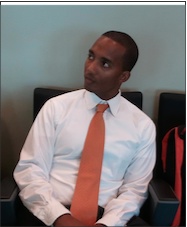 Chad Wilson is a college football recruiting expert and creator of the GridironStudsApp which allows high school football players to gain exposure to college football coaches and fans. Wilson is a former college football player for the University of Miami (92-94) and Long Beach St. ('90-'91) and played briefly for the Seattle Seahawks ('95). He is also a former youth and high school football coach for over 15 years most recently for 5-A State of Florida Champs American Heritage. He runs All Eyes DB Camp a defensive back training company located in South Florida IG: @alleyesdbcamp. Wilson's oldest son Quincy plays in the NFL for the New York Giants and his younger son plays cornerback for the Arizona Cardinals.