By: Chad Wilson – GridironStuds Blog
Twitter: @gridironstuds
We have long known where the hotbeds are when it comes to college football recruiting in this country.  Though we wish to argue over it because our geographical pride demands that we do,  there is no denying where the hottest bed is and the latest 247 sports Class of 2023 rankings bears that out.
When Alabama rolled up to their national championship title game vs. Ohio St. with an entire secondary comprised of starters from the Sunshine State,  we should have all bowed down to the king hotbed.  I'm not here to piss off the other 49 states but spades must be called spades in the interest of avoiding delusion.  In their latest class of 2023 Top 247,  247 sports has loaded 49 players from the state of Florida.  If you are being honest with yourself,  there should be no surprise there.  However,  there were some interesting things to take from the latest rankings and we can look at them here.
Leading the Way Through the Palm Trees
Though a Florida prospect does not hold the top spot overall,  the state does have four in the top 20 with three of them being the #1 rated recruit at their positions.  Starting with IMG Academy's offensive tackle Francis Mauigoa.  The two way trench player has been all over the country during his high school career but currently calls the Bradenton, FL academy his home.  Newly acquired American Heritage wide receiver Brandon Innis is the #1 ranked wide receiver in the country and falls at #7 on the Top 247.  The former University School product seems like he's been on the scene for half a decade but is one of the five Top 10 recruits that are committed.  Like two others,  Innis is committed to Oklahoma.  IMG's weak side defensive end Malik Bryant comes in at #12 on the list and is ranked second at his position.  The 6'2″ speedy edge rusher is originally from Orlando and has all the usual suspects on his recruiting heels.  Finally,  Lehigh's running back Richard Young is also the top player at his position and is ranked #19 on 247 sports latest rankings list.  Since earning Max Prep Freshman All American honors,  Young has shown no signs of slowing down literally.  The dual sport track athlete is building himself into a monster.
Peaches on the Rise
I have continued to tell people about the rising giant that is the state of Georgia.  Over the last half decade,  the Peach State has been cranking out top talent that is getting more and more heavily pursued by the kings of college football.  The eye opener here should be that a state significantly smaller than California has nine more (30 to 21) top 247 recruits.  Georgia is also holding the top spot with strong side defensive end Lebbeus Overton from Milton HS.  The 6'3″ 265 lb. manchild is one of three Top 10 recruits committed to the Oklahoma Sooners.  Though he is the only state of Georgia recruit in the Top 20,  the state is well represented throughout the rest of the rankings.
California Drought
Speaking of California,  you know they say it never rains.  Well the drought is starting to spread to the college football recruiting area too.  I wouldn't say that it is reaching brush fire potential but when you are second in population but fourth in number of top recruits,  there is a smokey trend taking place.  There was a time when you wouldn't dream of Alabama (18 top recruits) nipping at the heels of California in terms of pumping out talent.  The reasons for this could be better expounded on in other blog posts but for now,  the decline of Pac-12 football is either the result or the anthesis for the decline in talent.  I will let you,  the reader,  decide.  For now,  let me just mention that California does come in with the #4 overall rated recruit and #1 pro passer with Los Alamitos high's Malachi Nelson.  He and his partner in crime, Maki Lemon are the only two Cali prospects to be ranked in the top 20.  Malachi to Maki is going to be a common theme this up coming football season.  Stop me if you've heard this before but Oklahoma has a commitment from Nelson and is in pursuit of Lemon as well.
Putting Up Those Goose Eggs
There are some parts of the country that just have a hard time producing top talent.  It can be weather,  history, population, importance or weather.  Whatever the case may be,  I often tell kids from these areas that if they really want to find out where they stand,  get to the hotbeds to go camp during the offseason.  If nothing else,  you will see what it is you have to work on or perhaps,  pull yourself out of delusion.  Prospects from these following states need to either book flights or pack up the minivan in search of camps to warm weather states this summer:  Maine, Vermont, New Hampshire, New York, Rhode Island, Delaware, West Virginia, Wisconsin, Nebraska, South Dakota, North Dakota, Montana, New Mexico, Idaho and Alaska.   All of the mentioned states have zero prospects in the Top 247.  If you think you are a baller and you hail from these states,  grab a straw hat and some sun tan lotion.   It's time to book it to a heated site for some competition.
Loan Wolf
Typically,  I would have to include the state of Minnesota in a paragraph like the last one.  The state possess all the traits of the ones mentioned which makes it difficult for them to compete with others in terms of producing top high school football talent.  However,  one young man keeps the land of timberwolves out of the bagel box when it comes to Top 247 recruits.  Robbinsdale Cooper High School's Jaxon Howard's mailbox is probably violating USPS codes daily.  The 6'4″ 245 tight end is the #65 ranked prospect in the country and can boast 51 offers from schools from coast to coast.  With the tight end position gaining more and more favor of late,  Howard,  with his size and athleticism is taking advantage.  My guess is that he will continue to rise up these rankings as he continues to look like a beast among mortals in competition this Fall.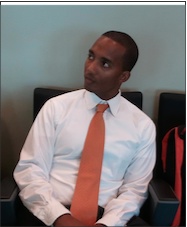 Chad Wilson is a college football recruiting expert and creator of the GridironStudsApp which allows high school football players to gain exposure to college football coaches and fans. Wilson is a former college football player for the University of Miami (92-94) and Long Beach St. ('90-'91) and played briefly for the Seattle Seahawks ('95). He is also a former youth and high school football coach for over 15 years most recently for 5-A State of Florida Champs American Heritage. He runs All Eyes DB Camp a defensive back training company located in South Florida IG: @alleyesdbcamp. Wilson's oldest son Quincy plays in the NFL for the New York Giants and his younger son plays cornerback for the Arizona Cardinals.