It is a fact that football players have the biggest global fan following. This is not only because of the performance they display in the field. The physique they have also makes a lot of difference. Keeping an eye on EER (Estimated Energy Requirement) is very important for professional athletes. What is EER? How can you calculate it correctly and without going through unnecessary trouble?
Standard EER definition
Irrespective of the profession we are related to, a certain set of tasks has to be performed on day to day basis. When you talk about footballers, they have an exhaustive workout schedule for every morning. This helps them in staying fit and delivering at the maximum level. EER is nothing but the minimum energy that an individual requires to perform basic day to day tasks. If he does not have the required energy, it would be hard for him to get up and complete the physical tasks.
Basic formula
The standard formula for calculating EER is given below
EER = Total Energy Expenditure + Energy Deposition
This formula differs on the basis of age, gender and other factors so calculating the EER value is not that simple. Secondly, if you are not an expert at using formulae, entering values and then deducing results, this option would not work either wise for you. Even if you know about inserting the correct numerical figures, mistakes can be made if you do not concentrate fully. If you are a professional footballer or an athlete competing in another sport, use an EER calculator. It is less cumbersome and you end up with the correct values as well. Not using an online calculator does carry the risk of making errors.
The EER calculator – process, steps and outputs
It is a fact that this is one of the easiest applications you can get your hands on. Even if you don't have any mathematics knowledge, it would be peanuts for you. Let us gather more information by viewing the steps you have to complete.
1.    Provide details of gender and age
These are the first two inputs that you have to be entered. EER values do not remain flat for everyone and depend on certain parameters. Hence, double check these values before you proceed. For instance, a man of 40 years will not have the same EER as a woman who is 32 years old. Let us consider that in this case, the gender is male and age is 38. We can take these values to perform an example.
2.    Enter the weight and height
To determine the EER, the other two inputs are the weight and height. In this case, let us suppose that weight is 140 lbs and height is 6 ft.
3.    What is the physical activity level?
Every human being has a different level for physical activity and it depends on the routine he has. For instance, when you talk about a footballer, he may have a "Very Active" level.
When you have entered all the inputs that have been mentioned above, the following EER value will be shown to you.
EER = 3256 calories per day
Based on the inputs of weight, age, gender and height entered, the EER value above is the minimum energy that the individual would require to run through the day.
Three reasons why you should use an EER calculator
Professional footballers have to pay attention to a lot of things including their diet, daily routine and workout options. After all, playing at the professional level is not that easy. Hence, these athletes need a quality calculator so that the correct results can be attained without much of a hassle. Here are three reasons why an online calculator should be used instead of depending on manual formulae.
1.    The need of understanding formula
You cannot expect athletes to be in love with mathematical formula. To check thee EER, this is the only alternative if a calculator is not being used. Selecting this option means that hours would be spent each day to determine EER. A good calculator on the other hand will do that in less than a minute. In addition to that, users do not have to learn a single formula.
2.    No question mark over correctness
Humans make mistakes due to the use of an incorrect formula or slip of concentration. However, calculators do not have this limitation. Unlike humans, they do not make any errors until there is a technical fault with the tool.
The EER value decides a lot in case of footballers. They change their diet, workout routines and other aspects after viewing this result. Hence, if it is incorrect, everything would go wrong. In case of manual calculations, you have to verify the answers by rechecking them. This step can be exempted if you are using an EER calculator.
3.    Perform as many EER calculations as needed in short spans
The calculation of EER is not a onetime process for footballers. They have to keep a check on the results at all times so that the performance levels do not get affected. In order to meet this requirement, a good online calculator is very much mandatory.
Conclusion
If you talk about the meaning of EER, it is the minimum energy count that an individual requires to perform his daily activities. There are certain calculation techniques that can be used to calculate it. Memorizing formulae is not the best way out because a lot of complexity is involved. Using an online calculator is a lot easier because no mathematical knowledge is needed. Even if you don't have an in-depth knowledge about the formula components, the tool can still be used.
There are some parameters which have an impact on the EER value. These include age, gender and physical activity as well. Using a good online tool to perform this calculation helps a lot. You can calculate EER innumerable times without thinking about the cost factor as these applications are free.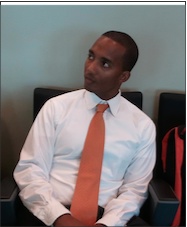 Chad Wilson is a college football recruiting expert and creator of the GridironStudsApp which allows high school football players to gain exposure to college football coaches and fans. Wilson is a former college football player for the University of Miami (92-94) and Long Beach St. ('90-'91) and played briefly for the Seattle Seahawks ('95). He is also a former youth and high school football coach for over 15 years most recently for 5-A State of Florida Champs American Heritage. He runs All Eyes DB Camp a defensive back training company located in South Florida IG: @alleyesdbcamp. Wilson's oldest son Quincy plays in the NFL for the New York Giants and his younger son plays cornerback for the Arizona Cardinals.