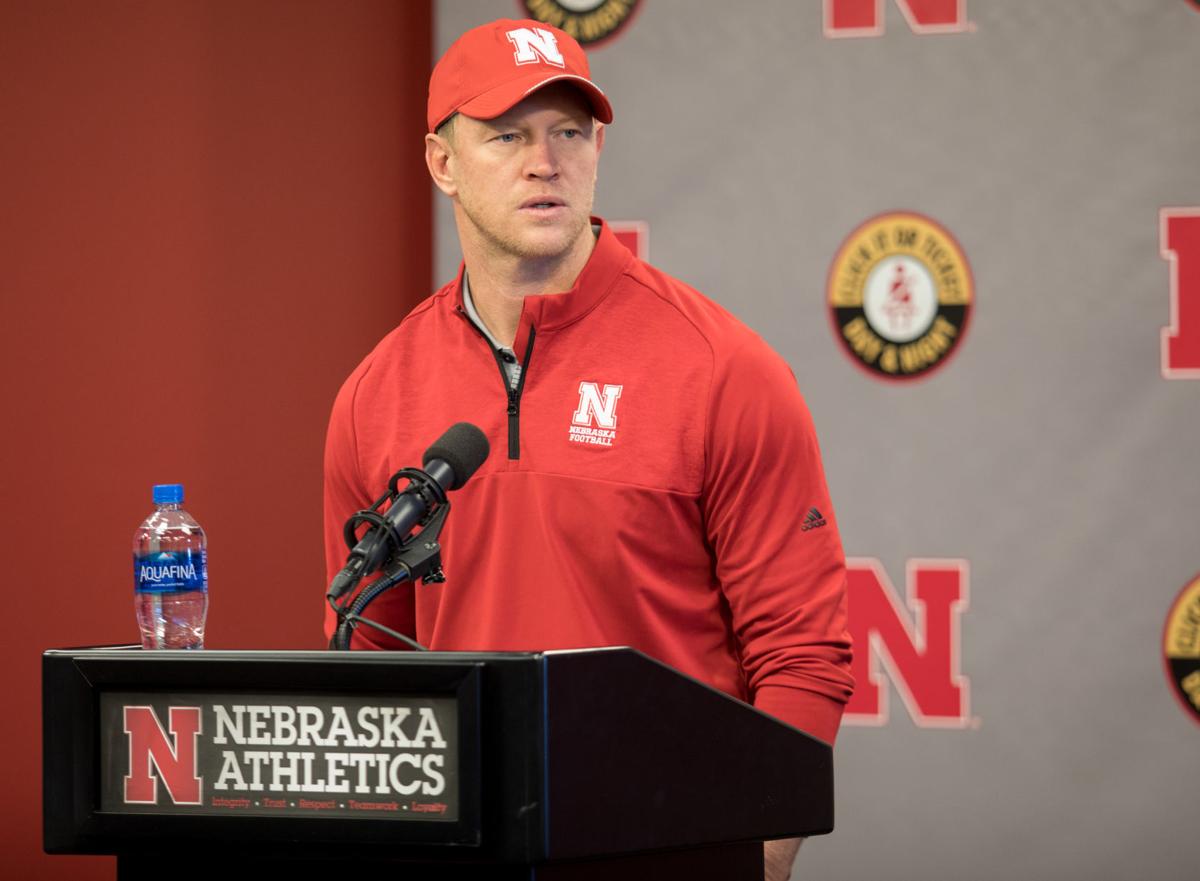 By: Chad Wilson – Editor – GridironStuds Blog
Twitter: @GridironStuds
With break-neck speed we accelerate through the college football season.  Each week we learn a little more about things we were so sure about after week one of action.  I told you all not to panic about Michigan and warned you all of the the height of the Tide in Tuscaloosa.  We were ready to throw the Texas program in the trash in August but come late September,  we are trying to wipe it clean of the spaghetti sauce and banana peels that may have landed on it.  For every answer each college football Saturday gives us,  it seems it to befuddle us with an equal amount of questions.  Have we even had upset Saturday yet?  Here's what I saw in Week Four.
Getting Frosty in Lincoln
There was no fan base more giddy about an offseason hire than Nebraska fans were about their son Scott Frost returning home to coach the Huskers.  If you asked any of those do or die Husker fans if they thought they would be winless at this point in the season,  they would have bet their Chevy truck and rifle against it.  Time to get this dose of reality Nebraska fans and Jim Harbaugh served a rather tall cup of it in Ann Arbor on Saturday.  This one was ugly from the word go and before the echo could wear off,  Nebraska found itself on the butt end of a 39-0 halftime score.  Nebraska was just a plain victim of the thuggery of Michigan's defense. The Wolverines muffled whatever that was the Huskers called an offense holding them to just 132 yards on the day.  It was quite the humbling experience and gave Husker faithful a harsh look into just what a rebuilding project Frost has on his hands.  The only fortunate thing in this whole situation is the reputation for patience that Nebraska fans have but I'll be damned if this conference beatdown didn't do to patience what bluetooth and GPS does to a cell phone battery.
This Ain't Your Pappy's Wildcats
Remember when Kentucky was a feared football program?  Yea me neither and while fear may be a strong adjective for Kentucky right now,  I do declare that folks are starting to pay attention.  After obtaining their first win over Florida since everyone wore Reeboks,  many had more chalked it up to Florida being a rebuilding project.  Last week vs. Mississippi St.,  the Wildcats rebuked us all with yet another eye opening hammer throw.  Them there Wildcats invited the Bulldogs over and weren't kind hosts.  Kentucky continued to get it done on the ground and muscled up their SEC foe with 229 yards on the ground.  Kentucky combined this mighty ground attack with forceful defense,  limiting Mississippi St. to just 201 total yards.  The battle on the line of scrimmage was won by Kentucky as was the War on the scoreboard.  Coming into the game,  the Bulldogs were averaging a 50 cent piece on everyone.  In Lexington Saturday night they could only muster a rather unlucky seven.  Don't look now but the Wildcats are in first place in the SEC East. They'll be hunting for another big win when the Gamecocks come to town this Saturday looking to avoid getting plucked up.
We Volunteered for This
Yes in Knoxville they ran ole Butch out of town before sundown.  When the athletic director tried to hire a new sheriff named Schiano,  the hopeful shot him dead before he could reach the town hall.  Well,  what they got for all their trouble was a brand new head coach who's brand new to being a head coach.  I don't have the stats on how often the no experience thing works at marquee programs like a Tennessee but I can tell you working is not a word to describe these Volunteers last Saturday Night.
Two of the last three meetings between Tennessee and Florida have provided endings that will be talked about by humans while they are living on Mars and other planets.  Mars is where Tennessee fans wanted to be by 9 PM est. on Saturday.  Florida came to play and had no interest in a last minute Hail Mary or any other ending off the pages of a Hollywood script.  Forcing turnovers and converting them into cold hard points put Florida up by 23 points at the half.  While Vol fans were drinking from their cups reminiscing on the 2016 2nd half comeback,  the team dashed that thought real quick when the came out of the locker room and promptly turned the ball back over to Florida.  There would be no come back as Florida's front seven spotlighted the Tennessee offensive line woes.  In the end,  the sting and shame of a 47-21 loss could not be hidden from the whiskey induced turmoil written upon Volunteer fans' faces.  A whipping like this is best soothed with a beatdown of a lesser FCS foe the next week.  Checking the schedule,  some team in Athens, Georgia called the Bulldogs are waiting for them.  What Conference do they play in again?
Ducks Can't Stand Cardinals
You ever got all dressed up for a party,  looking your best,  picked up your girl, riding high in your sporty vehicle and blew out a tire?  That describes the mood in Eugene, Oregon on Saturday.  A win is a win is a win until it isn't and that's what happened to Oregon.  If you were a Duck fan going to a party Saturday Night and had to leave before the game was over,  you were definitely floored by the final score.  Oregon was in full and total control.  They were in the 3rd quarter on their way into the endzone about to make it a 31-7 game when disaster struck.  Yes,  all you old fashioned arm chairs were mumbling something about "see that's why you don't go shotgun down by the goal line"  when the errant snap bounced off the outstretched finger tips of Justin Herbert and into the hands of Stanford linebacker Joey Alfieri.  But this is Oregon Ducks football folks.  A shotgun snap is as required as the lines on the field.  Nevertheless,  this is where the dung started rolling downhill.  Despite the voracious comeback by Stanford,  Oregon still had a chance to salt the game away in the closing minute of regulation when a math problem preceded tragedy number two.  Instead of taking a knee which would have all but wasted the clock for the Ducks leading 31-24, they inexplicably called I right 42 Baby Oil which resulted in a fumble that the nerds from Palo Alto gobbled up like points on a SAT exam.  I think you guys know the rest.  What will be interesting to see is what effect,  if any,  this has on the Ducks the rest of the season.  A test of Mario Cristobal's motivation skills are currently being loaded into the computer.
Roll Mutha$#*& Tide
If you read my 3-for-3 column on Friday,  you saw what were my thoughts about this Texas A&M vs. Alabama matchup.  I pretty much nailed this one.  Please allow me to snap my arm reaching way over to pat my back.  I think had this game been in College Station,  we may have had a bit more of a thrill.  However,  watching this game,  you realized that a victory just was not going to happen for the Aggies at any location.  Not only is Alabama better than you at kickoff,  they are just better than you during every play of the game.  While they may have the occasional let down here and there as evidenced by the long runs by Aggie QB Kellen Mond,  it's just extremely difficult to be consistently good against them.  Texas A&M had their triumphs and really didn't play that bad  in the first half. For their troubles they were down by 18 by the time the refs let them get some water at halftime.
It's true,  the total X-factor for Alabama this year is Tua Tagovailoa.  The lefty island gun slinger was doing X-factor type things going 22 of 30 for 387 yards and 4 TDs against a SEC West contender (if there is such a thing).  Pick out a suit Tua for that special ceremony they have in December.   The production on offense and the destruction on defense each week by Alabama is just eye popping.  I don't see any Cam Newtons or Deshaun Watsons in college football this year so I just don't see how the Tide doesn't roll it's way to another title this year.  Yup grab your bottle of Pepto.
It's Just the Little Things
See what happens when you just leave a coach alone.  Look at Brian Kelly and Notre Dame now.  Some people still don't want to believe.  I saw quite a few folks picking Vandy for the upset Saturday.  Come on people.  This thing wasn't even close.  The Irish's matchup with Stanford next week has now become must watch TV.
We've kicked them when they were down, now let me at least extend a hand to help them up.  Florida State has been a disaster to start the season.  Last week was their lowest moment in quite some time when they were dunked on their heads by Syracuse 30-7.  Kudos to them for rallying round each other and uniting through dance to surpass the Huskies of Northern Illinois.  Three years ago a 37-19 win over this MAC opponent would have been cast aside like a bowl of brussel sprouts.  Now such a win was devoured by Tribe Fans like a bowl to go from Chipotle.  Two years ago,  a trip to Louisville provided one of the more embarrassing moments for Florida St. in their history as Lamar Jackson and them hung out in the endzone like the haters hangout in the comments section of the Kardashian family's social media accounts.  This year it becomes an all important set up for the rest of this Florida St. season.  Win and there is hope.  Lose and sweet Jesus,  the next win may be found  in the 2019.
What's that burning smell?  If it's not the pigs feet you left in the oven,  it's definitely the Rutgers football program.  Perhaps Tennessee didn't want him but the State University of New Jersey would most definitely hold Greg Schiano there against his will if he decided to pop his head in.  Rutgers' 42-13 loss to Buffalo is not something that should ever happen.  It would be downright remarkable that this happened had Kansas not demolished Rutgers the week before 55-14.  You know Kansas right,  the team always chilling on the corner with a L.  The Scarlett Knights are basically wearing a Scarlett letter.  The handwriting is on the wall here for Chris Ash unless some janky miracle happens here in the coming weeks.  Don't count on it.
In the same weekend,  Boston College,  a team many people were excited about in the conference, was pummeled by Purdue,  Virginia Tech who handled Florida St. on Labor Day was upended by Old Dominion.  Don't look now folks but the ACC may be a pile of vomit.  If Clemson threatened to leave tomorrow they could probably be offered a mint to stay.  We still have time yet but it's hard to see who's worth a damn in the conference right now once you step by Clemson and Miami.  Let's hope this is not part of a permanent trend.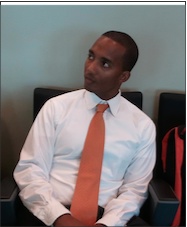 Chad Wilson is a college football recruiting expert and creator of the GridironStudsApp which allows high school football players to gain exposure to college football coaches and fans. Wilson is a former college football player for the University of Miami (92-94) and Long Beach St. ('90-'91) and played briefly for the Seattle Seahawks ('95). He is also a former youth and high school football coach for over 15 years most recently for 5-A State of Florida Champs American Heritage. He runs All Eyes DB Camp a defensive back training company located in South Florida IG: @alleyesdbcamp. Wilson's oldest son Quincy plays in the NFL for the New York Giants and his younger son plays cornerback for the Arizona Cardinals.