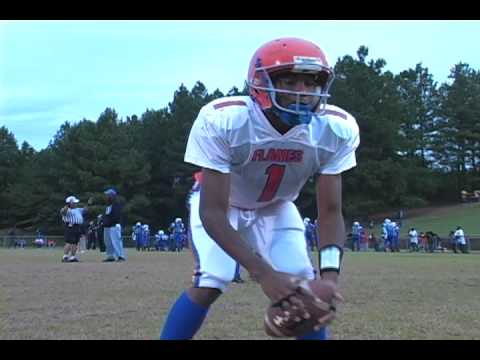 There's no doubt that the Kansas City Chiefs got themselves a great one in the first round last night when they snapped up Tennessee safety Eric Berry.   Berry's athleticism and skill have been well documented in the myriad of draft analysis that has taken place already.  However,  there is something that may not be known to many about this first rounder. He  has two younger brothers that appear headed to putting their feet in big brother's shoes and popping right out the front of them.
Gridironstuds.com was one of the first to report last June how the University of Tennessee,  being led then by Lane Kiffin,  obtained a commitment from 13 year old Evan Berry,  younger brother of Eric Berry.   You can read that article here.  Evan also has a slightly older brother named Elliott Berry who is equally as talented.   Both players are stand out track performers in the sprints with several records to their credit.  By all indications,  they are ahead of where older brother Eric was at their age.
On the football field,  both brothers have been dominant as well.  Of course,  it's 2010 so there is video available to prove this point.  The Berry brothers play for the Faiburn Flames and they are one of the top youth football teams in Georgia.  There's video available of them playing together on that team taking on the #1 team in their area Central DeKalb.  It's one of the more entertaining videos you will ever watch of a youth football game.  Thanks to BorntoCompete.com for filming and editing the contest.  Check out the video here.
Evan was named the BorntoCompete.com's 14 and under Player of the Year and there's a highlight video showing his exploits on the field as a member of the Fairburn Flames.  View that video here.
The Berry's have an outstanding blood line.  Their father James Berry was the captain of the 1981 Tennessee Volunteers football team and was a three year starter in Knoxville.  This family is truly blessed.  NFL franchises be on the lookout.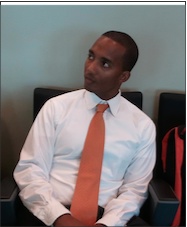 Chad Wilson is a college football recruiting expert and creator of the GridironStudsApp which allows high school football players to gain exposure to college football coaches and fans. Wilson is a former college football player for the University of Miami (92-94) and Long Beach St. ('90-'91) and played briefly for the Seattle Seahawks ('95). He is also a former youth and high school football coach for over 15 years most recently for 5-A State of Florida Champs American Heritage. He runs All Eyes DB Camp a defensive back training company located in South Florida IG: @alleyesdbcamp. Wilson's oldest son Quincy plays in the NFL for the New York Jets and his younger son plays cornerback for the University of Florida