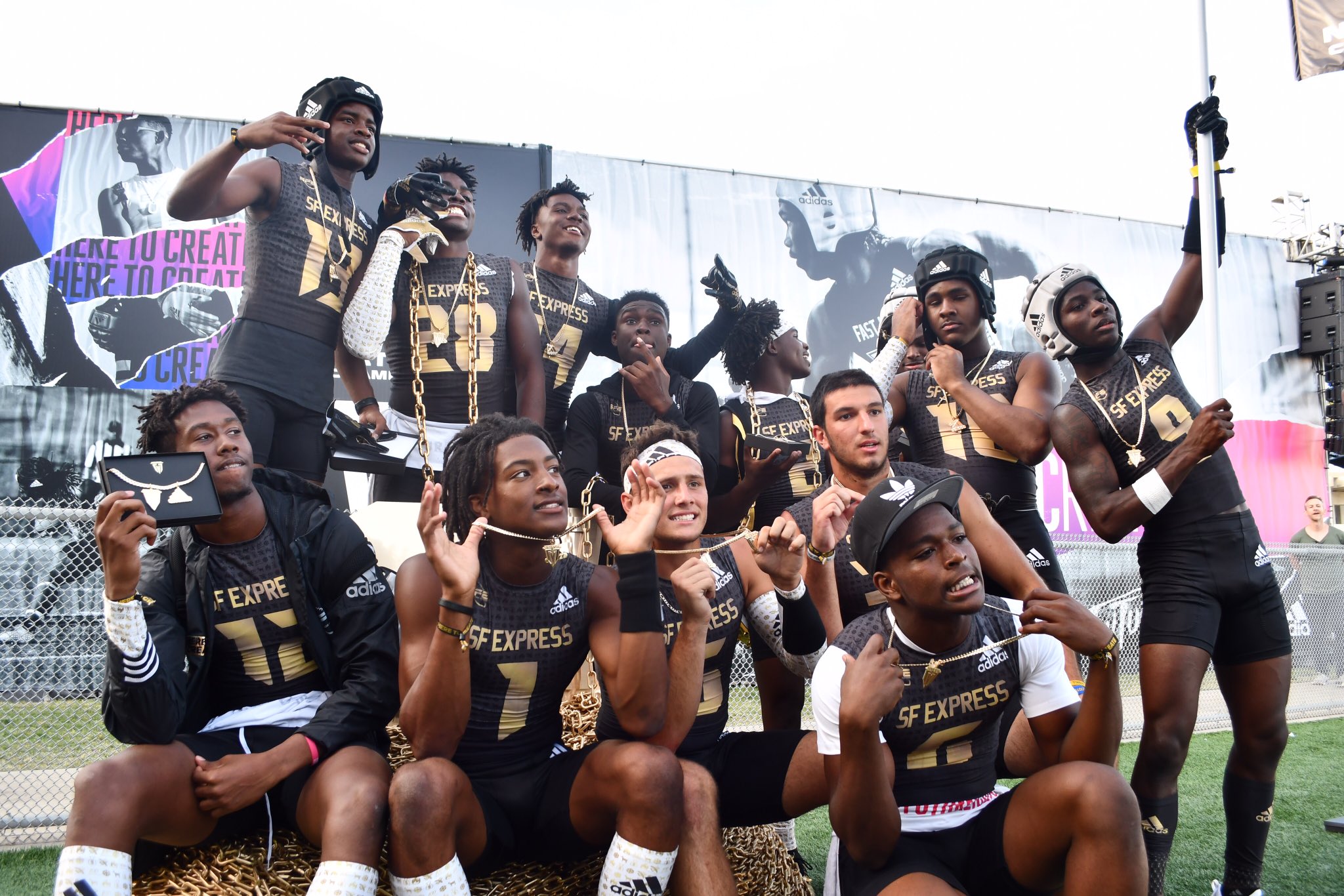 By: Chad Wilson – Editor GridironStuds Blog
Twitter: @GridironStuds
Some of the top 7on7 teams in the country descended upon El Camino College in Los Angeles, California this past weekend to take part in the Adidas 7on7 national championships.  It was a festival of athletic greatness, competition and pageantry as Adidas continues to insert themselves into the consciousness of the high school football market nationwide.  Amongst it all was an outstanding effort by South Florida Express that netted them the national championship.