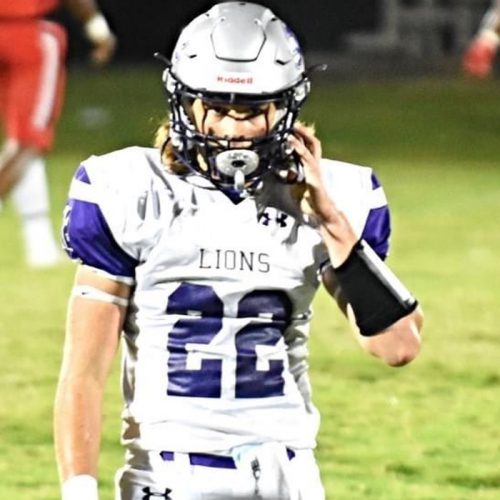 By: Chad Wilson
Twitter: @gridironstuds
Everyone likes a little aggression on the football field. There's nothing little about the amount of aggression Bruin Barnes brings to the table. The 6'1″ 190 lb. safety prospect out of Hamburg HS in Arkansas is all about violence.
Clip after clip on his highlight video features him taking some young man's soul who's only mistake was to be carrying the pigskin and not wearing Hamburg's colors. Barnes' full metal jacket approach to the game is eye catching. He moves at a different speed than everyone else on the field despite not having eye popping athletic numbers. Barnes has what we have all come to know as game speed. He does have 4.59 speed which is plenty fast but not what anyone would call elite. His 405 lb. squat is above average for high schoolers and certainly D1 worthy.
The other think you will like to see from him on film are his instincts. It is clear when watching film that he likely played football for several years before high school. He has a keen sense for what is about to happen and reacts well to it. There is very little hesitation in Barnes game. I think he is a division I prospect but in the crazy recruiting year of 2020, many a prospect is hiding under a rock. Whatever program lands this gridiron warrior is going to be getting a treat.

Check out Bruin Barnes' GridironStuds profile and highlight video