August 13th
University School (Ft. Lauderdale, FL) defensive end and Gridironstuds.com member David Perry has named a top 5 of Miami, Florida St., Florida, LSU and Rutgers.  Watch David Perry's highlight video.
Proviso West H.S. (Illinois) wide receiver and Gridironstuds.com member Kyle Prater has set his announcement date for September 2nd.  USC is the leader for the stand out pass catcher.  Watch Prater's highlight video, click here.
August 12th
Trinity Catholic H.S. (Florida) wide receiver and Gridironstuds.com member Kadron Boone has committed to Texas Tech. Boone is also being recruited by Georgia, Miami and Oklahoma. Texas Tech has nabbed two top wide receivers from the state of Florida. Last month, Gridironstuds.com member Shawn Corker committed to the Red Raiders. Watch Kadron Boone's highlight video.
Bishop Miege H.S. (Kansas) athlete Justin McCay has committed to the Oklahoma Sooners. McCay is also being recruited by Florida, Georgia, Kansas, Missouri, Notre Dame and Tennessee.
St. Thomas Aquinas H.S. (Florida) cornerback Keion Payne has announced a top 5 of Florida, Florida St., Miami, Ohio St. and Tennessee.
August 10th
Westlake, GA High School linebacker Michael Taylor has chosen Tennessee. Taylor is also being recruited by Alabama, Georgia, Georgia Tech, LSU, Miami and Stanford.
Glenville H.S. defensive back and Gridironstuds.com member Latwan Anderson solidifies that West Virginia is his top choice. He also added that Michigan St. and Georgia are the other two teams in the running for his services. Anderson said to Eersports.com " I give great consideration to West Virginia." View Anderson's video, click here.
Palmdale H.S. cornerback Josh Shaw says that Ohio St. is his leader. Meanwhile he also says that he is considering LSU, Notre Dame, Oklahoma, Penn St., Tennessee, Washington, UCLA and USC. View Shaw's highlight video.
Arundel High School QB Billy Cosh has chosen Kansas St. Cosh is also being recruited by East Carolina and Kentucky.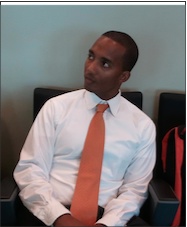 Chad Wilson is a college football recruiting expert and creator of the GridironStudsApp which allows high school football players to gain exposure to college football coaches and fans. Wilson is a former college football player for the University of Miami (92-94) and Long Beach St. ('90-'91) and played briefly for the Seattle Seahawks ('95). He is also a former youth and high school football coach for over 15 years most recently for 5-A State of Florida Champs American Heritage. He runs All Eyes DB Camp a defensive back training company located in South Florida IG: @alleyesdbcamp. Wilson's oldest son Quincy plays in the NFL for the New York Giants and his younger son plays cornerback for the Arizona Cardinals.