May 22nd
A ton of scouts were on hand to watch St. Thomas Aquinas H.S. (Florida) conclude their spring practices with their annual Blue & Gold scrimmage. The scrimmage was dominated by the defense for the most part as the offense struggled to find yards both running and throwing. Lamarcus Joyner did haul in a screen pass and took it roughly 60 yards for a score. Gio Bernard followed that up with a 50 yard run on the next play from scrimmage. Joyner also had a nice run on a reverse from his receiver spot. Cody Riggs broke nicely on a few pass plays and came inches within making some pick six plays. Rey Kirton and Vinnie Mauro were active on defense.
Publicity hound Lane Kiffen continues to take a page out of the Madonna handbook on "How to Remain Relevant Each and Every Day". Now, it is reported that Kiffen and his strength coach Mark Smith are at odds and that Smith will likely be fired in the coming weeks. Boy, I hope he wins some games this Fall.
Michigan wide receiver Toney Clemons is leaving Michigan to go to Colorado. Clemons cited his lack of desire to play in a spread offense as his primary reason for asking for a transfer.
Highly recruited Oaks Christian H.S. (California) defensive tackle Cassius Marsh has decommitted from Cal and will look at other schools before making his final decision. Marsh has offers from all over the Pac-10 and said he would also like to look some schools in the SEC and Oklahoma.
UCLA running back Aundre Dean is leaving the school to be nearer to home. The Texas native will consider transferring to Texas, TCU or Texas A&M. Dean was an Aggie commit before signing with UCLA.
May 21st
Many college scouts were on hand including new University of Miami offensive coordinator Mark Whipple to watch the spring game between North Broward Prep and Cardinal Gibbons in Ft. Lauderdale on Wednesday. Impressive in the scrimmage were Gibbons 2011 quarterback Chris Rapka, 2010 running back Dareyon Chance, 2011 linebacker Keelen Wilkes and 2010 wide receiver Shawn Corker established that he will be a monster this season by catching passes, breaking tackles and out running the defense for long gains. Chance may have been the most impressive busting through the line, making quick cuts and slashing the Eagles' defense.. For North Broward Prep, 2010 running back Ethan Grant displayed his speed but did have a costly fumble. He also lined up at safety. 2011 cornerback/running back Chris Lyle made plays on both sides of the ball and Brandon Doughty hit a deep ball for a touchdown. Gibbons proved to be the stronger team winning the controlled scrimmage 42-20.
May 20th
Apparently Pahokee High School and Tennessee head coach Lane Kiffen have kissed and make up. Tennessee asssistant Eddie Gran arranged a call between Kiffen and the mayor of Pahokee as well as Pahokee High School principal Ariel Alejo. Gran was able to watch Tuesday's practice and go about the Vols business of recruiting Blue Devil talent.
Delray Atlantic (Florida) wide receiver James Louis is close to making his choice. Word is that the Gators will be the one he commits to. Louis also has offers from Ohio St., Virginia Tech, North Carolina and Minnesota.
Booker T. Washington (Miami, Florida) offensive lineman, Jose Jose has transferred to Miami Central High School and fans are upset about it. The 6'3″ 330 Jose verbally committed to Tennessee last week. Full story.
Pahokee (Florida) wide receiver Fred Pickett and his coach Blaze Thompson are throwing sand on Internet reports that the wideout committed to West Virginia. The duo are saying that Pickett told West Virginia that they are tops on his list but he has not committed.
Rumor has it that Florida St. is big leader in services for Booker T. Washington (Miami, FL) running back Eduardo Clements.
Former Miami Hurricane quarterback Robert Marve will accept scholarship offer from Purdue.
Coaches from over 15 colleges packed it in on Tuesday to watch the final University School (Ft. Lauderdale, FL) spring practice. Miami, Florida St., LSU, Auburn, USF, Purdue, Northwestern, Georgia and Tennessee were amongst the many on hand to watch close to a dozen current and future Division-I prospects at the school. Gridironstuds.com member's David Perry, Max Beaulieu, Justin Cooper and Sebastian Amadee head the list of recruits.
Hillsborough H.S. (Florida) cornerback Terrence Mitchell has received offers from both Georgia and Ohio St. . Mitchell also has offer from Florida St., Illinois, North Carolina, South Carolina, Tennessee, Florida and others.
As expected, highly sought after Anton H.S. (Alabama) defensive end Craig Sanders stayed in state by committing to Alabama. Sanders, a first team All-state selection as a junior in 2008 also has offers from Clemson, Florida, Florida St., Mississippi and Tennessee.
May 19th
Gridironstuds.com member Lamarcus Joyner has dropped the University of Florida from contention for his services in 2010. Joyner's leaders are Alabama, Florida St. and Ohio St.
Hollywood Hills cornerback and Gridironstuds.com member Tony Grimes has received an offer from the University of Alabama. Grimes now has offers from Miami, Mississippi, Oklahoma St., Oregon, South Carolina and Texas Tech along with Bama.
St. Thomas Aquinas (Florida) cornerback Keion Payne received a scholarship offer from the University of Miami. Payne has offers from Florida St., Georgia and Mississippi. Florida St. is reportedly his favorite.
Smithfield Selma (North Carolina) wide receiver Josh Snead has committed to Duke. The 4.33 (40), 10.56 (100) speedster is also being recruited by Georgia Tech, Louisville, NC State, Wake Forest, Vanderbilt and Oregon. Duke has 6 commitments already.
May 18th
Former Miami Hurricane QB Robert Marve's decision has come down to two things. Either walk on at Tennessee or accept a scholarship to Purdue. I am thinking he needs to go to Purdue. How about you?
Tampa Catholic (Florida) athlete Christian Green has a top 7 of USC, Michigan, Florida, Florida St., Georgia, Ohio St. and South Florida. Green had recently said that Florida St. was his leader. He wants to narrow the list so that he can "get some of thsese schools off of my back."
Word is that Hollywood Hills H.S. (Florida) cornerback and Gridironstuds.com member Tony Grimes may be close to making a commitment soon. I am of the belief that Miami is his leader.
Texas Tech received their 7th commitment this weekend from Carter H.S. (Texas) safety Russell Polk.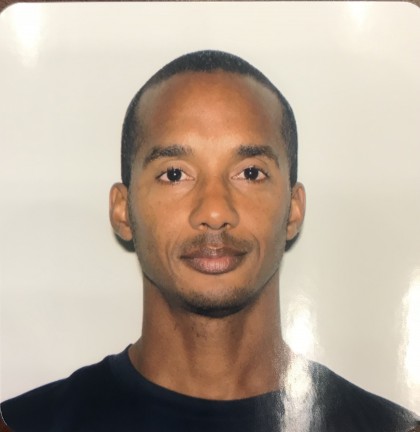 Chad Wilson is a college football recruiting expert and creator of the GridironStudsApp which allows high school football players to gain exposure to college football coaches and fans. Wilson is a former college football player for the University of Miami (92-94) and Long Beach St. ('90-'91) and played briefly for the Seattle Seahawks ('95). He is also a former youth and high school football coach for over 15 years. Wilson's older son Quincy plays in the NFL for the Indianapolis Colts and his younger son plays cornerback for the University of Florida. Email: cwilson@gridironstuds.com.