Have you ever seen a guy that looks the part and have a ton of offers?  Have you ever seen a guy who is the part with an offer sheet that's as blank as a mind of a man in a coma?  Ever wonder what the difference is?
If all things are equal it just boils down to this one word called exposure.  Running the GridironStuds.com website and the GridironStuds app,  I am looking prospects all day long.  Over the years I have certainly coached many and seen a ton in person.  As such,  I have seen flat out ball players who have the required dimensions tucked away like an alligator in the bush.  Upon investigation  I have often determined the major problem to be lack of exposure.  For some,  the problem is simply living in the wrong area,  in the wrong state or going to the wrong school.  For others it's just a lack of due diligence in getting their name out there so that the proper people can see them.
There was a time when what you did on Friday night was enough but those days are long gone.  The only guys that get to rely entirely on their Friday night exploits are the guys who are built like the Hulk and move like Flash.  Even still,  those guys have to make it out to events and promote themselves to be ranked amongst the best in their class.  Once recruiting websites started becoming a thing and camps became a staple,  it was time to start doing a little bit more to earn yourself a scholarship offer.
Of course,  I am writing this article during a pandemic so I am urging you as of right now to operate with extreme caution as it pertains to exposure camps and events.  However,  I know this article has a good chance of standing the test of time which means people will be reading it when things return to normal (whatever that ends up being).  If and when they do,  you have to consider going to camps,  joining 7on7 teams and going to events.  As you continue to improve and up your game,  it is important that you show the powers that be your work.  I recommend select local camps that have a proven track record of being run efficiently.  Always consider the person or group of people who are putting on the camp or event.  Do your research.  Once you have used those local events to hone your competitive skills,  decide on national camps if you have been fortunate enough to be invited.  Camps like Rivals and The Opening are the grand daddies.  If invited to those,  it's a no brainer.  Other camps,  for which there are many,  do your due diligence.  Ask around,  research them and get as much information as possible before you spend your hard earned money.
Joining a 7on7 team if you are a skilled position player is a good idea if you are not involved in other sports in the offseason.  While I recommend that football players play other sports to improve their athleticism,  I realize that some guys are just football nuts.  For those guys that are skilled position players,  try your hand at a 7on7 team.  Once again,  do your research.  While a 7on7 team improves your competitive spirit,  hones your skills and puts you around recruiting media,  joining a poorly run one can have some adverse consequences.  Rely on your intuition about the people in charge of it and don't ignore your common sense when evaluating the coaches and managers of the team.
By far,  the most fruitful camps are the ones put on by the colleges.  Those camps allow you to perform in front of the actual people who can offer you a scholarship.  During the offseason,  do a hard evaluation on your skill level.  Match that skill level up with the camps you attend.  If you chose five camps,  pick three that you have a fairly good chance of receiving an offer from and pick two schools that are in the dream category.  You want to secure those scholarship offers first.  Then you can devote some of your time and energy to trying to impress a school a tad bit beyond your reach by rising to the occasion during drills.
Finally,  what if you can't go to camps, events or join 7on7s which is the case for the majority of people right now.  We live in the digital era.  Make full use of the tools that you are growing up with.  Social media is not just for funny videos with filters and accepting outlandish challenges that could put your health at risk.  The same way you are looking for clout with likes and follows is the same way you should be seeking the positive attention from college football coaches.  Post videos of you working out in the weight room,  running on the track or doing field drills.  Set up an account on the GridironStuds App which is used by quite a few coaches and 100's of fans around the country.  Imagine going viral for doing football stuff?  That could certainly get you that key word "exposure" I've been talking about.  Don't ignore the power of fans in this process.  Often times they find and get on a prospect before coaches do.  Show something great on film and they can go to bat for you by passing it around.  Eventually it lands in the right hands.
Coaches are making use of alternative means now for evaluating players like never before.  Start practicing on gaining exposure for your football and academic feats using your social media platforms.  Examine all ways available to you to be seen because the greatest player is not great in the college football recruiting world if no one has seen him.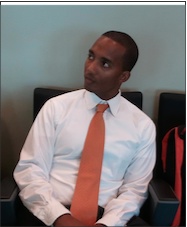 Chad Wilson is a college football recruiting expert and creator of the GridironStudsApp which allows high school football players to gain exposure to college football coaches and fans. Wilson is a former college football player for the University of Miami (92-94) and Long Beach St. ('90-'91) and played briefly for the Seattle Seahawks ('95). He is also a former youth and high school football coach for over 15 years most recently for 5-A State of Florida Champs American Heritage. He runs All Eyes DB Camp a defensive back training company located in South Florida IG: @alleyesdbcamp. Wilson's oldest son Quincy plays in the NFL for the New York Giants and his younger son plays cornerback for the Arizona Cardinals.