There are hotbeds for high school football prospects in the country.  Off the top of your head you can name a few like Florida, Texas and California.  No matter how long I let you think about it,  you won't ever mention Utah but that doesn't mean there aren't good prospects there.
Case in point,  2020 defensive back Keilen Washington from Dixie High School.  For starters,  his GridironStuds profile says he runs a 4.37 forty.  Now we all know that high school 40 times are to be taken with the utmost grain of salt.  The good news for Washington is that he moves fast enough on film for you to believe it.  Washington patrols his corner position for Dixie HS in addition to handling return duties for the team.  It is in the return game where he show off his speed.  His film will reveal his ability to see a gap in the coverage and hit it with passion launching him through and onto the other side in short order.  When no hole is present,  Washington can run around a defender as good as anyone else.  Schools love defensive backs that can contribute on special teams,  especially the return game.
When it comes to defense,  what you'll notice and like about Washington is his ability to not only tackle but lay the wood.  He'll run through a wide receiver or ball carrier in a minute.  Often times it's violent and causes the man with the ball to suddenly no longer possess the ball.  Washington's highlight video features several forced fumbles stemming from high impact collisions.  Of course he brings all the other tools that a cornerback should have also like speed and sticky coverage.  He is starting to get solid D1 interest this offseason and I predict that this will only increase in this his senior season.  Tall cornerbacks with long arms,  speed and an ability to help in the return game don't come a dime a dozen.  As such,  expect Keilen Washington to be firmly planted on the radar in the Fall of 2020.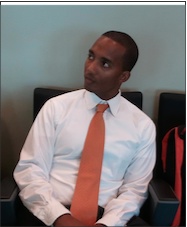 Chad Wilson is a college football recruiting expert and creator of the GridironStudsApp which allows high school football players to gain exposure to college football coaches and fans. Wilson is a former college football player for the University of Miami (92-94) and Long Beach St. ('90-'91) and played briefly for the Seattle Seahawks ('95). He is also a former youth and high school football coach for over 15 years most recently for 5-A State of Florida Champs American Heritage. He runs All Eyes DB Camp a defensive back training company located in South Florida IG: @alleyesdbcamp. Wilson's oldest son Quincy plays in the NFL for the New York Giants and his younger son plays cornerback for the Arizona Cardinals.