Running GridironStuds.com and the GridironStuds app I get the chance to see 1,000's of videos annually.  Some highlight videos are good but most are shall we say "not up to snuff".  As such,  I tend to get excited when I see one done the right way and that would accurately describe the highlight video for '22 quarterback Nathan Kornely.
Kornely is a rising junior out of Villa Park HS in Anaheim, California.  Primarily a JV quarterback in 2019,  Kornely will be making the big step up into the varsity starter role in 2020 for the Spartans with the hopes of returning them to their winning ways.  2019 saw them produce a rare losing season at 4-6.  Kornely I think is just the man for the job.  His highlight video hits you in the face right away with his array of talents.  Within the first two minutes you will see him hit the deep ball,  make a touch throw,  scramble for a first down,  roll out and hit a target on the sidelines and fit the ball into a tight pack of defenders to his wide receiver.   This is how highlight videos for quarterbacks should be made.  IN a day in age where quarterbacks are being asked to do so much,  Kornely's abilities should delight you.
What you also like to see is his poise as he definitely looks like he is in control when he's at the controls.  Whether it is spotting the blitz,  avoiding the rush or executing a play action fake,  Kornely gives you the look of polish that only a well manicured brass door knob can appreciate.  It only stands to reason that his efforts and skills will continue to grow as he grows physically and gains more experience.  Villa Park is a proud program and they should be elated that their most important position is in the hands of a highly capable signal caller.  Villa Park is not amongst the most popular programs in the Southern California area but they are no slouch.  If Kornely comes up big this season,  as I expect he will,  then look out for loads of D1 attention.  Your favorite school may be on the radar.
To check out Nathan Kornely's profile and highlight video,  download the GridironStuds App (available for iPhone and android) Click here  or visit his profile on the GridironStuds.com website.  Click here.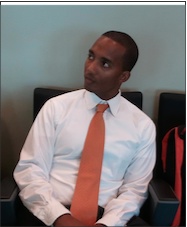 Chad Wilson is a college football recruiting expert and creator of the GridironStudsApp which allows high school football players to gain exposure to college football coaches and fans. Wilson is a former college football player for the University of Miami (92-94) and Long Beach St. ('90-'91) and played briefly for the Seattle Seahawks ('95). He is also a former youth and high school football coach for over 15 years most recently for 5-A State of Florida Champs American Heritage. He runs All Eyes DB Camp a defensive back training company located in South Florida IG: @alleyesdbcamp. Wilson's oldest son Quincy plays in the NFL for the New York Giants and his younger son plays cornerback for the Arizona Cardinals.