The Man has obviously read books by Madonna and Dennis Rodman. On National Signing Day when colleges in the Top 5 to 10 usually get the brunt of the attention, new USC head coach Lane Kiffin made sure that USC got more than their fair share of publicity when he accepted a commitment from another 13 year old football player.
David Sills from Delaware, who has been described as a quarterback prodigy by Steve Clarkson, spoke with Kiffin on National Signing Day and pledged to the Trojans (his dream school) for the year 2015 (Isn't that the year Buck Rogers is supposed to return to Earth?). Undoubtedly, this move has brought some attention and I am only aiding and abetting by posting a story here but you gotta love Kiffin. He's in the right town, real close to Hollywood, where grabbing headlines is the foremost industry.
As rare as this whole situation may seem, believe it or not, it's not the first time that Kiffin has had a 13 year old commit to him. Back in June of 2009, Kiffin secured a commitment from 13 year old Evan Berry from Georgia. Berry is the younger brother of NFL prospect and Tennessee Volunteer Eric Berry. I wrote a story on it then "Oh Yes, it's True, Tennessee Football Secures Commitment from 13 Year Old". It seems that wherever he goes, 13 year old football players love Lane Kiffin and Kiffin can't ignore the spotlight. I'm not hatin but I'm just sayin.
There's a lot of hurdles that lay ahead for both Evan Berry and David Sills on their journey to National Signing Day in the year 2015. There's the impending crush on Miley Cyrus, the girlfriends at school, the competition on the football field, injury, global warming, etc. However, when 2015 finally does arrive Sills and Berry can rest easy that they have a place secured while their classmates frantically run around trying to secure their futures. I for one can't wait to roll up my wheelchair, pop in my dentures and watch them doing their thing.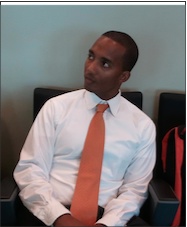 Chad Wilson is a college football recruiting expert and creator of the GridironStudsApp which allows high school football players to gain exposure to college football coaches and fans. Wilson is a former college football player for the University of Miami (92-94) and Long Beach St. ('90-'91) and played briefly for the Seattle Seahawks ('95). He is also a former youth and high school football coach for over 15 years most recently for 5-A State of Florida Champs American Heritage. He runs All Eyes DB Camp a defensive back training company located in South Florida IG: @alleyesdbcamp. Wilson's oldest son Quincy plays in the NFL for the New York Jets and his younger son plays cornerback for the University of Florida