By: Chad Wilson
IG: @gridironstuds
Few things in college football have been talked about over the last 12-18 months than the transfer portal.  From the onset of it's implementation into the college football recruiting landscape,  the portal has been hot.  However,  it has turned into a menace for high school football prospects across the country.
No class has been harder hit in recruiting than the class of 2021.  Between the extended dead period and extra year of eligibility granted to all college football players + the relaxed transfer rules along with the streamlining of the transfer portal,  the value of a high school football prospect is declining fast.  In the state of Florida,  one of the major hotbeds for recruiting talent,  the class of 2021 saw the smallest amount of prospects sign with Power 5 schools in five years.  The 127 players signed was 17 less than 2020 and some 53 less than the class of 2017.  The inability of college football coaches to see prospects in person for almost a year wreaked havoc on the high school class.  It has now become safer for the schools to venture into the transfer portal and find a player that's a little more college ready even if there may be a problem here or there.
For the college coaches,  a problem they know about is better than a problem they can't foresee coming.  That means that whatever problem a player in the transfer portal may have,  they already know that he's been to college,  knows the routine and for the most part has adjusted to it.  When it comes to a high school prospects,  even one you have been able to see in person,  there's no telling how he will adjust to the shock of football consuming his life.  The truth of the matter is that some high school players can't handle the schedule when they get to the next level even when they are a 5 star.  There are just a little more assurances when you are pulling a guy in out of the transfer portal.
In the early part of the transfer portal invention,  the pickings were a little slim as players and coaches adjusted to how it worked.  However,  after the initial feeling out,  the portal has exploded.  Over 1500 players are in the portal with their bags packed shopping for a new home.  This simply means that colleges have more options now when it comes to filling out their rosters.  When certain positions become depleted they are more apt to try and fill it with an athlete that has some college football experience over one who has none.  That's just life.
So what does all this mean for the high school prospect?  Quite simply,  you are going to have to be a better version of yourself than you previously thought.  Everything matters more now.  Grades matter more,  film matters more,  work ethic matters more, athleticism matters more.  What was a fringe player in the past,  is now a guy that schools just won't consider because they have other options.  If less high school players are going to be signed than in the past then it means you are going to have to up your profile.  You can't have questionable grades and sneak in the door.   You will find now that the knob won't turn for you.  You can't show signs of lacking work ethic when there's a chance that the school you like is eyeballing a player in the transfer portal who has already been getting up for the 6 AM college lift.
The other thing that matters more now is getting exposure.  If there's one thing that the pandemic has ramped up it's the creative ability of people to be seen.  Because coaches could not show up on campus,  players across the country have had to find ways to deliver their talents to doorstep of recruiters.  Of course this means more of what you do as a prospect needs to be captured on film.  This means your Hudl highlights need to be properly made and managed.  You can't take your highlight video for granted,  things are just too competitive now.  You also have to be more diligent in getting your filmed exploits exposure.  Making proper use of your social media accounts is a must.  Post your workout and 7on7 videos on your Instagram and Twitter accounts.  By all means,  every high school football prospect should have an account on the GridironStuds App.  The app allows you to post everything about your recruiting.  From videos, to images, offers, weight room numbers, speed numbers and more,  the app allows college football coaches to get a complete picture of you as a prospect.
As this young generation likes to say,  prices have just gone up.  Has your value gone with it?  If not,  you can find yourself missing out on the school you wanted to go to or the whole recruiting process entirely.  Take this blog post as a message or as a warning.  Either way,  moving slowly on what has been outlined in this article will make for some severely hurt feelings come signing day of your senior year.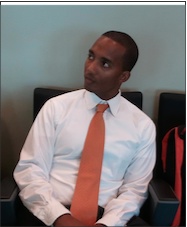 Chad Wilson is a college football recruiting expert and creator of the GridironStudsApp which allows high school football players to gain exposure to college football coaches and fans. Wilson is a former college football player for the University of Miami (92-94) and Long Beach St. ('90-'91) and played briefly for the Seattle Seahawks ('95). He is also a former youth and high school football coach for over 15 years most recently for 5-A State of Florida Champs American Heritage. He runs All Eyes DB Camp a defensive back training company located in South Florida IG: @alleyesdbcamp. Wilson's oldest son Quincy plays in the NFL for the New York Giants and his younger son plays cornerback for the Arizona Cardinals.