The Clemson Tigers secured yet another commit in their 5th ranked 2021 class on October 1st when LBJ High School, Texas safety Andrew Mukuba made his pledge. The commitment came as no surprise as many had him as a Clemson lean but let's take a look at why Mukuba is Clemson Tigers material.
The biggest thing that jumps out on film for Mukuba is his tackling ability. This young man is not scared and will definitely run the alley to fill on any given sweep play. What's also great is that on plays where Mukuba must fill the alley (area in between the corner and the end of the line of scrimmage) Mukuba comes with force and technique. Many safeties will run the alley with speed but will opt for diving at the ball carriers legs in an attempt to sweep his legs out, not so for Mukuba. Instead, this young prospects will come waist to chest high, wrap and take the ball carrier down. Overall, he has solid tackling technique on most plays. Where he may get into trouble is on plays across the middle where he will occasionally opt for the shoulder throw which gets you kicked out of college football games these days. Fortunately for Clemson this is correctable.
What you also love about Mukuba are his ball skills. In this day in age, ball skills for a safety are crucial. Gone are the days where you can eat as a safety off of being a hard hitting intimidator. Legislation has greatly reduced that element from the game at all levels. Now wide receivers can prance through the middle of defenses without fear of repercussions. So someone has to pay and that is the quarterback. Mukuba shows the ability to read the play, track the ball in flight and come down with it. Some safeties struggle with this aspect of the game but not this prospect. Mukuba also appears on offense quite a bit for LBJ at wide receiver. This is why he possess the ball skills that he does. He's not just a moonlighter at wide receiver either. He's a legit playmaker at the WR spot and would likely be highly recruited at that spot as well. He looks to have good not great speed but plenty good enough for the safety position. He also appears to be a naturally strong athlete that shows little trouble dispatching of would be tacklers after the catch.
One final bonus is that he can be used in the return game if needed. If you're Clemson you usually have a dynamic offensive player in that spot but should the need come up, Mukuba has definitely shown strong return abilities on his high school tape. Overall, a strong prospect worthy of his 4 star grade and 35+ offers from schools like Alabama, Notre Dame, Oklahoma and the aforementioned Texas.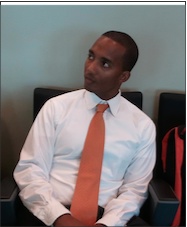 Chad Wilson is a college football recruiting expert and creator of the GridironStudsApp which allows high school football players to gain exposure to college football coaches and fans. Wilson is a former college football player for the University of Miami (92-94) and Long Beach St. ('90-'91) and played briefly for the Seattle Seahawks ('95). He is also a former youth and high school football coach for over 15 years most recently for 5-A State of Florida Champs American Heritage. He runs All Eyes DB Camp a defensive back training company located in South Florida IG: @alleyesdbcamp. Wilson's oldest son Quincy plays in the NFL for the New York Jets and his younger son plays cornerback for the University of Florida