Here are the official 40 times from last Sunday's Under Armour Combine which took place at the Miami Dolphin's training facility.  As I said in my wrap up of the event,  the overall times were not as fast as last year's crop but there were some outstanding performances by some of the athletes on hand.
If you are interested in attending one of the upcoming Under Armour Combines in your local area,  go to their website and check the dates and locations.  You can also register on their website: http://combines.underarmour.com
Top Ten 40 yard dash times at Miami Under Armour Combine
Player
High School
State
Time
Tacoi Sumler
WR
Columbus H.S.
FL
4.33
Phillip Dorsett
WR
St. Thomas Aquinas
FL
4.43
Tim Burton
DB
Cardinal Gibbons
FL
4.44
Ryan Shazier
DL/LB
Plantation H.S.
FL
4.44
Avery Johnson
WR
Blanche Ely H.S.
FL
4.44
Marquis Noble
WR
Buchholz H.S.
FL
4.49
Jeremy Cash
LB/S
Plantation H.S.
FL
4.52
Gary Holmes
RB
Seminole Ridge H.S.
FL
4.52
Melvin Noel
WR
Dr. Krop H.S.
FL
4.53
Deontae West
DB
Hialeah H.S.
FL
4.54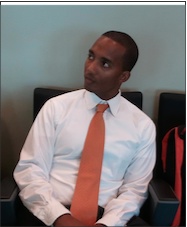 Chad Wilson is a college football recruiting expert and creator of the GridironStudsApp which allows high school football players to gain exposure to college football coaches and fans. Wilson is a former college football player for the University of Miami (92-94) and Long Beach St. ('90-'91) and played briefly for the Seattle Seahawks ('95). He is also a former youth and high school football coach for over 15 years most recently for 5-A State of Florida Champs American Heritage. He runs All Eyes DB Camp a defensive back training company located in South Florida IG: @alleyesdbcamp. Wilson's oldest son Quincy plays in the NFL for the New York Giants and his younger son plays cornerback for the Arizona Cardinals.