We are all sadden to learn of the passing of former Titans and Ravens quarterback Steve McNair on July 4, 2009.   With his passing and all of the reflections on his All-Pro career in the NFL,  I was left wondering,  what kind of athlete was Steve McNair in high school.  What I found really surprised me.
McNair obviously brought  a great deal of athleticism to the quarterback position as the signal caller for the Titans,  the team with whom he spent most of his career.   However,  just how great an athlete McNair was in high school was a bit of a surprise.
McNair was a four sport star at Mount Olive High School in Mississippi.   You often hear that said about people but when you look into it you find out that they played four sports.  However,  McNair played and "starred" in four sports at Mount Olive.  He was the star point guard on the basketball team.  On the track team,  McNair ran both short and long distances,  a rear feat indeed.  On the baseball team,  McNair was the team's shortstop and played outfield.  He did that so well that he was drafted by the Seattle Mariners in 35th round of the 1991 MLB amateur draft.
Football is where McNair did the most damage.  We've all come to know McNair as a great quarterback but in high school,  he was equally devastating to opponents as a defensive back.  McNair totaled 15 interceptions in one season and totaled 30 in his high school career to tie the state mark set by Terrell Buckley.  McNair was a stand out high school football player and was named All American by Super Prep.   McNair was recruited by the likes of LSU, Miami, Nebraska, Ohio St. and Mississippi St.  So how did he end up at Alcorn St.?  Well all of the schools previously mentioned wanted McNair to play defensive back.   McNair had his mind set on playing quarterback and Alcorn St. was willing to allow him to do that.   So,  following in his older brother Fred's footsteps,  McNair went to Alcorn St. and played quarterback.    The rest as they say is history.   McNair threw for over 3,000 yards ever year he started with the Braves and in his senior year,  he put up over 6,000 yards of total offense and accounted for 53 touchdowns.  He ended up finishing third in the Heisman Trophy voting his third season Rashaan Salaam and Ki-Jana Carter.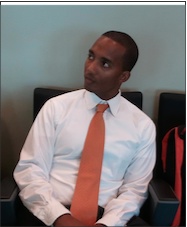 Chad Wilson is a college football recruiting expert and creator of the GridironStudsApp which allows high school football players to gain exposure to college football coaches and fans. Wilson is a former college football player for the University of Miami (92-94) and Long Beach St. ('90-'91) and played briefly for the Seattle Seahawks ('95). He is also a former youth and high school football coach for over 15 years most recently for 5-A State of Florida Champs American Heritage. He runs All Eyes DB Camp a defensive back training company located in South Florida IG: @alleyesdbcamp. Wilson's oldest son Quincy plays in the NFL for the New York Giants and his younger son plays cornerback for the Arizona Cardinals.