July 2nd
St. Mary's Prep H.S. (Michigan) safety and Gridironstuds.com member Earnest Thomas has chosen UCLA over Stanford, Illinois, Wisconsin, Penn St., Missouri and Louisville.
Big time running back Harding H.S. (Indiana) recruit Roderick Smith has committed to Ohio St.  over Michigan, Iowa and Michigan St.
June 30th
Gridironstuds.com member Cody Riggs (St. Thomas Aquinas H.S., Florida) is closer to making a decision. Notre Dame, Georgia, Tennessee are the front runners. More on this later.
Gridironstuds.com member Chris Dunkley (Pahokee H.S., Florida) says he's not committing any time soon so we should all just cool our heels.
Gridironstuds.com member Aramide Oliniyan is in Notre Dame today. You have to wonder if his Duke commit will hold up after this trip.
Gridironstuds.com member Jeff Luc (Treasure Coast H.S., Florida) has planned a second college tour with Alabama, LSU, Ole Miss and Southern Miss being among the schools he will visit.
Timpview H.S. (Utah) safety and Gridironstuds.com member Chris Badger has switched his commitment from Stanford to Notre Dame after being "blown away" by his visit to South Bend.
Stanford soothed their pain from the Chris Badger loss to Notre Dame by securing a commitment from Hamilton H.S. (Arizona) safety Devon Carrington. Carrington also has offers from California, Arizona, Arizona St., Washington, Washington St., Oregon, Notre Dame and Northwestern.
Notre Dame commit and Gridironstuds.com member Lo Wood plans to graduate in December and arrive in South Bend in time for spring football.
Recruits, prospects, let this be a lesson to you. Grade troubles leads to release from scholarship for 2009 USF signee Kamran Joyner. Full story.
Less than one week after securing a commitment from Gulliver Prep (Florida) QB Michael Strauss, Tulane has secured a second QB commitment from New Iberia H.S. (Louisiana) Taylor Bullock. Bullock is a dual threat QB with a 4.6 forty yard dash to his credit. The three year starter was not concerned with Strauss' commitment "There's going to be competition wherever you go," he said.
June 29th
Evan Berry 13 year old brother of Eric Berry has committed to wait for it…. wait for it.. . Tennessee. Go ahead and tell me you are stunned by this.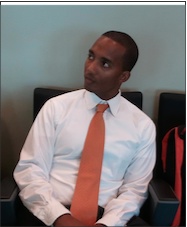 Chad Wilson is a college football recruiting expert and creator of the GridironStudsApp which allows high school football players to gain exposure to college football coaches and fans. Wilson is a former college football player for the University of Miami (92-94) and Long Beach St. ('90-'91) and played briefly for the Seattle Seahawks ('95). He is also a former youth and high school football coach for over 15 years most recently for 5-A State of Florida Champs American Heritage. He runs All Eyes DB Camp a defensive back training company located in South Florida IG: @alleyesdbcamp. Wilson's oldest son Quincy plays in the NFL for the New York Jets and his younger son plays cornerback for the University of Florida