By: Chad Wilson – Editor – GridironStuds Blog
Twitter: @GridironStuds
Whoever said good things come to those who wait definitely was not a high school football player hunting for a college football scholarship.  Many a college football recruit has done damage to themselves by waiting too long to make a very important decision.  For some,  waiting is best,  for the majority,  not so much.
I've told the story on my Instagram account (@GridironStuds) about the time I took a recruiting visit out of high school to California Berkeley.  It was the biggest of my handful of offers and I was not a rated recruit.  In 1990,  it was a whole lot harder to get ranked and recognized as a high school football player and with only one good season of playing under my belt,  no chance.  With that in mind,  I had no business making a school like Cal in the Pac-10 wait for my commitment.  However,  I lacked guidance in the process and pretty much flew by the seat of my pants in the World of recruiting.
It's a little bit harder these days to not know but on a topic like this,  many don't really understand how waiting works against them.  I am keenly aware of how much attention recruits get nowadays.  In this day in age you can be #223 out of the Top 250 and have a steady stream of phone calls and DMs permeating your digital devices.  Go look up permeating,  it might be on your ACT.   Getting back to the matter at hand,  this constant attention can leave a recruit confused about his place and the amount of time he has to make a decision.  Year after year,  I have seen recruits wait to pick a school only to have the decision made for them.  How is the decision made?  It's made by the schools dropping the recruit and shrinking his options.  Of course,  nothing will make a school seem like the one like them deciding they no longer want you.
The trick to the game in recruiting and in life is to create options for yourself.  You did the work in creating the options by playing well and performing in front of scouts, media, etc.  Don't undo that work by failing to know your role and have those options disappear.  The best thing to do is make your decision when you have all of your options on the table.  You can't decide which service station stop at after the car runs out of gas.  If you are not one of the top 10 players in the country,  you may not want to wait until signing day to make your decision.  That may sound crazy to some of you because you see a ton of national signing day announcements every February.  What you may not know is that a lot of those youngsters made their decisions long before that,  informed the school and kept it a secret until National Signing Day.  However,  not everyone can play that game either.  Perhaps if you are in the Top 50,  a top flight college football program will be willing to take a chance that what you told them in secret in January will hold up on the first Wednesday in February.  Some schools will continue to recruit other players at your position while you're keeping your secret and if they are successful in landing someone that they feel is as good or better than you,  those phone calls and DMs will dry up like crazy glue on a broken fingernail.
If you are not Top 10 overall at your position,  I would strongly recommend that you make your decision prior to signing day.  I would even recommend that you make your decision prior to the New Year unless there are some special circumstances surrounding your recruiting.  Those special situations could be a possible coaching change, waiting to meet NCAA academic standards, etc.  I understand the need to feel like "the man" and keep the suspense until signing day.  I understand that it's a great feeling for an 18 year old to have ESPN cameras or local TV cameras on them as they announce to the World their choice.  However,  the pain of missing out on the school you want is rarely worth it.  It can affect the course of your life.  If you want to make memories and be a star,  make your decision after you have carefully weighed your options.  When you have come to that conclusion,  inform the schools.   After that,  bust your ass to make the school you chose feel like the best thing they ever did was give you a scholarship.  If you do that,  I can guarantee you that you will get more attention than you ever thought possible.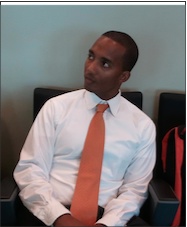 Chad Wilson is a college football recruiting expert and creator of the GridironStudsApp which allows high school football players to gain exposure to college football coaches and fans. Wilson is a former college football player for the University of Miami (92-94) and Long Beach St. ('90-'91) and played briefly for the Seattle Seahawks ('95). He is also a former youth and high school football coach for over 15 years most recently for 5-A State of Florida Champs American Heritage. He runs All Eyes DB Camp a defensive back training company located in South Florida IG: @alleyesdbcamp. Wilson's oldest son Quincy plays in the NFL for the New York Giants and his younger son plays cornerback for the Arizona Cardinals.