By: Chad Wilson – GridironStuds Blog
Twitter: @GridironStuds
247 Sports recently cranked out their 247 top prospects for the Class of 2023 and while there's always a ton of things to analyze,  I thought I take a quick look at the Top Five signal callers in their pro style passer category.  In this article,  I am going to give you my Top 5 of their Top 5.  Sounds like something from a comedy skit I know but I don't entirely agree with their order so I thought I'd give you mine based on what I see.  Enjoy the order,  the notes and the discussion.
(5) Nicholaus Iamaleava  – 247 Rank 4th
Iamaleava is probably the fastest rising and improving on this list.  The growth from freshman to sophomore year in his game is quite noticeable.  He's still thin but he's added some pretty good size on and has room for much more.  I love how he has progressed into being a reader of defenses.  This will help him at the next level.  At one point he was just a one read kind of quarterback and that was most likely by design.  With athleticism being more and more valued at the QB position these days,  he presents as athletic enough.  He's not a burner which you would hardly expect from a 6'5″ QB still growing into this body but he does well enough to shift in the pocket and gain yardage when nothing is there.  He also shows some charisma which is an underrated aspect to quarterbacking.
(4) Dante Moore – 247 Rank 3rd
The biggest thing I like about Moore is that he's not afraid to make the tough throws.  Whereas most high school quarterbacks prefer to throw once they see their target open,  Moore is willing to throw into traffic and anticipate throws.  This is interesting because a majority of what you see him do on film are throws to the first read.  So what I am gathering here is he really trusts the play,  the coach and the receivers. He's also good at throwing on the run which is a more valued asset these days even for "pro style" passers.  He gets good points for accuracy too.
(3) Arch Manning – 247 Rank 1st 
Oh sure this is going to look like I am hating but what I realize here is that there is some extra juice on this prospect because of the well recognized last name.  By no means does that mean that I don't think he's good.  He's definitely a polished prospect but at this moment,  I don't think he presents the physical tools of some of the other top prospects in this class.  What Manning does do better than the others is process the X's and O's.  He reads defenses as you would expect he would and he executes the physical intangible things of the position. He does not show a live arm in comparison to others nor is particularly mobile.  I don't love his throwing on the run or the competition he is playing against.  Seeing him compete eventually in something like The Opening or in a game against an out of state powerhouse would be telling.  I want to see how he operates when the windows and margin for error is small.  Where Arch decides to go to school will mean everything.  The system must fit him.
(2) Malachi Nelson – 247 Rank 2nd
Nelson is the only prospect that I think is where he is supposed to be ranking wise.  I could make a case for him being first.  There is a completeness to his game.  He has a live arm.  He has good size.  He's mobile in the pocket and can hurt you when he leaves the pocket to run.  He can make the tight throws because he's accurate along with powerful pushing the ball downfield.  What gives me pause on him is the amount of first read throws.  This could be by design or it could be a a thing that you hope he can progress from at the next level.  Whether or not a prospect can do that is always a mystery.  If he can then the sky is the limit.
(1) Dylan Lonergan – 247 Rank 5th
Call me crazy or just wanting to shake things up but I like this kid.  Like Nelson,  I see a completeness to his game.  First,  he has a great arm.  With that he also understands that not every throw needs to be at 100 mph.  He shows on film the ability to make different kinds of throws.  He knows when to fire it up and when to take something off.  He has good ball placement on his throws.  He is also decisive in the pocket and has good pocket awareness.  He shows an ability to make quick decisions.  Lonegran is also physically strong.  He will toss off sack attempts or run over a defender for first down yardage.  What also gave him the nod over Nelson was him showing the ability to read defenses,  manipulate defenders and make throws to a second or even third read.
There's much time left until these recruits put ink to paper.  Much will be learned about them over two more football seasons and summer offseasons.  Some will progress more than others but on this day,  this is how I see these prospects.  Manning's pedigree probably makes him a safer bet than the others but I am not one to totally rely on that.  There are some physically gifted specimen here that might totally take off when they get coaching at the next level.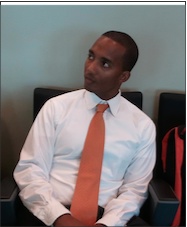 Chad Wilson is a college football recruiting expert and creator of the GridironStudsApp which allows high school football players to gain exposure to college football coaches and fans. Wilson is a former college football player for the University of Miami (92-94) and Long Beach St. ('90-'91) and played briefly for the Seattle Seahawks ('95). He is also a former youth and high school football coach for over 15 years most recently for 5-A State of Florida Champs American Heritage. He runs All Eyes DB Camp a defensive back training company located in South Florida IG: @alleyesdbcamp. Wilson's oldest son Quincy plays in the NFL for the New York Giants and his younger son plays cornerback for the Arizona Cardinals.