By: Chad Wilson – Editor – GridironStuds.com
Twitter: @GridironStuds
If you love quarterbacks in the high school recruiting game then you loved the class of 2018. That class produced the #1 and #2 overall ranked players by consensus between both Rivals and 247sports.  If you include USC signee J.T. Daniels in the mix,  then the Class of 2018 produced three Top 20 quarterback talents.  In 2019,  you have to go outside of the Top 20 to find any quarterback prospects.
The class of 2018 produced #1 rated recruit in Clemson signee Trevor Lawrence and the #2 ranked overall prospect Georgia signee Justin Fields.  One could get really excited about a class like that especially when you include the previously mentioned J.T. Daniels who was Rivals ranked #4 overall and 247 Sports ranked #16.  All three of these young gun slingers have seen action in a game as true freshman this year with both Daniels and Lawerence being starters for their respective schools.
The Class of 2019 is something quite a bit different.  The highest ranked quarterback in the Rivals Top 100 player rankings is Pro Style QB Bo Nix from Pinson Valley HS in Alabama.  Nix is an Auburn commit and comes in at #26 in the overall player rankings.  Right behind him is Pinnacle High School in Arizona's Spencer Rattler at #27.  Rattler is committed to Oklahoma.  Only four pro style QBs in total are ranked in the Top 100 according to Rivals and their ranks are as follows: 26, 64, 68 and 100.   Rattler is the only dual threat QB in the Top 100 at 27.
According to 247sports' rankings,  Spencer Rattler is a pro style QB and is their highest ranked at #23. Only two other Pro Style QBs are in the Top 100 with Ryan Helinski out of Orange, CA (South Carolina commit) and Sam Howell out of Monroe, NC (Florida St.) at #54 and #86 respectively.  247sports also disagrees with Rivals about what type of quarterback Bo Nix is.  247 says he's a dual quarterback and he is listed as their 47th best prospect in the class. Only one other dual threat quarterback joins him on the Top 100 list and that's 80th ranked Jayden Daniels from Cajon HS in California.  Daniels is currently uncommitted.
In contrast,  last year's crop of QBs produced six pro style and six dual threat QBs in the Top 100 247 sports rankings.  Rivals ranked four pro style QBs and seven dual threat QBs in their Top 100 in 2018.
You would have to go all the way back to 2010 to find a class of QBs with their highest player ranked this low.  That year, 247 Sports' highest ranked QB was pro style QB Blake Sims at #31 while Rivals also had Sims as their top QB but he was ranked #63 overall.  2010 was indeed a weak class for QBs.  The only notable names in that group from a NFL perspective were Blake Bortles (ranked 814th nationally),  Trevor Simien (ranked 596th nationally) and Bryce Petty (who was unranked nationally).  Rivals' rankings do not go deep enough to include any of these prospects from that class.
Only time will tell what this 2019 class will produce in terms of quarterbacks but if we're comparing it to 2010,  it's not looking good.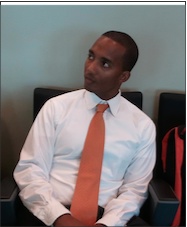 Chad Wilson is a college football recruiting expert and creator of the GridironStudsApp which allows high school football players to gain exposure to college football coaches and fans. Wilson is a former college football player for the University of Miami (92-94) and Long Beach St. ('90-'91) and played briefly for the Seattle Seahawks ('95). He is also a former youth and high school football coach for over 15 years most recently for 5-A State of Florida Champs American Heritage. He runs All Eyes DB Camp a defensive back training company located in South Florida IG: @alleyesdbcamp. Wilson's oldest son Quincy plays in the NFL for the New York Giants and his younger son plays cornerback for the Arizona Cardinals.