Under the radar is what he is.  That's what comes to mind when you take a look at 2021 DB Ty Myles from Pierce County HS.  If you just take a look at the video without knowing his offer sheet or where he is committed to,  you'll say to yourself that he's likely ranked in the Top 100 at his position in the country and a fairly highly ranked player in the state of Georgia.  Neither is true.
From the first play on his highlight video,  Myles shows you his worth.  First as a special teams contributor in the return game as he possesses the speed and vision to take a kickoff return back 99 yards.  Then,  like many defensive backs that are deemed to be elite in the college football recruiting world,  Myles plays on the offensive side of the ball at wide receiver.  At that position he shows athleticism,  solid ball skills and playmaking ability.  What you also see is his ability to do something with the football once it is in his hands.  Myles looks a whole lot on film like the #1 ranked cornerback in the 2021 class Tony Grimes.
When it comes to playing defense,  I will dare say that Myles looks even more solid than Grimes.  Myles has solid technique in both press and man.  He also displays his ball tracking skills as a defender and is more than willing to come up and make tackles.  You can see Myles taking on running backs at the point of attack,  sniffing out screen plays and reverses.  What it shows you is that he has a football IQ on top of it all.  Despite all of this,  Myles has not been flooded with offers (currently has 4) and on July 8th he committed to Northern Illinois,  the biggest of those offers to date.  Should a 2020 season happen in the high school ranks in the state of Georgia,  there's a strong chance that Myles will see the likes of several Power 5 schools kicking the tires on this polished two way player.
Check out Ty Myles' profile on the GridironStuds app or click here to go to his profile.
High school football players,  download the GridironStuds app and build a profile today.  Give your recruiting a boost by putting yourself in front of college football coaches and fans from across the country.  If exposure is what you need,  we go it.  Over 5,000 prospects use the GridironStuds college football recruiting app.  Click here to download.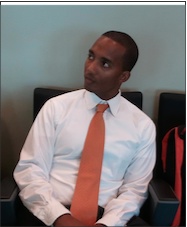 Chad Wilson is a college football recruiting expert and creator of the GridironStudsApp which allows high school football players to gain exposure to college football coaches and fans. Wilson is a former college football player for the University of Miami (92-94) and Long Beach St. ('90-'91) and played briefly for the Seattle Seahawks ('95). He is also a former youth and high school football coach for over 15 years most recently for 5-A State of Florida Champs American Heritage. He runs All Eyes DB Camp a defensive back training company located in South Florida IG: @alleyesdbcamp. Wilson's oldest son Quincy plays in the NFL for the New York Giants and his younger son plays cornerback for the Arizona Cardinals.