If you comb the web, you will find many college football team tribute videos. Some are entertaining. Others are loaded with graphics and great tracks. Of all the ones I have had the pleasure of watching, this video is one of the best. I found it on YouTube posted by an individual that goes by the moniker Vinnymckee. He's an obvious Penn St. football fan and apparently a pretty good producer too if he's the one that put this video together.
The video takes Penn St.'s doubters to task with printed words and then video evidence to the contrary. Ron Mussleman, a writer for the Pittsburgh Post Gazette will probably throw up watching it as he was the #1 target in this video. Enjoy this…
[youtube]http://www.youtube.com/watch?v=aIGlmNamoyw[/youtube]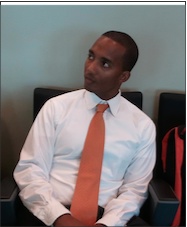 Chad Wilson is a college football recruiting expert and creator of the GridironStudsApp which allows high school football players to gain exposure to college football coaches and fans. Wilson is a former college football player for the University of Miami (92-94) and Long Beach St. ('90-'91) and played briefly for the Seattle Seahawks ('95). He is also a former youth and high school football coach for over 15 years most recently for 5-A State of Florida Champs American Heritage. He runs All Eyes DB Camp a defensive back training company located in South Florida IG: @alleyesdbcamp. Wilson's oldest son Quincy plays in the NFL for the New York Giants and his younger son plays cornerback for the Arizona Cardinals.