If you have never heard of Kiehl Frazier you better ask somebody.   Frazier chewed up defenses from the quarterback position in 2009 like a five year old chews up jelly beans on Easter.
Frazier is the signal caller for Shiloh Christian High School in Arkansas.  Yes,  Shiloh is that school made famous by former coach  now Auburn offensive coordinator Gus Malzhan and prized QB recruit of several years ago,  Mitch Mustain.  Frazier put up some gaudy numbers as a junior like 3,817 yard passing with 48 touchdowns against 14 interceptions.  Add to that 764 yards rushing with another 14 plunges into the end zone.  However,  that's not what hurts the most.   Consider this quote from Frazier in our interview.
"Our coaches don't really keep us in the game that long,  usually like a half or a quarter."
I guess it's stuff like this that led to people creating the term WTF!  Frazier accounted for 62 TD's and 4,581 yards of offense playing about a half in most of his games.  Oh yeah,  get your calculator out and see what would happen if he wasn't wearing a baseball cap when the third quarter rolled around.
Although Malzhan is gone,  Shiloh is still running the hurry up offense that made him and the school famous.  This year with Frazier at the wheel,   it led to a state championship.   Along the way,  Shiloh racked up 45 points per game and beat opponents by an average of 27 points.   Josh Floyd is the head coach at Shiloh Christian and who better to keep running the no huddle spread attack than the man who first ran it for Coach Malzhan.   Shiloh Christian's state championship was their third under Floyd in his five years and follows the one they won in 2008 to make it consecutive.
With so much success,  of course the colleges have come looking for Frazier.   Standing at 6'3″ 215 lbs. with a 4.57 forty and a 3.8 G.P.A.,  Frazier has something in common with actress Jessica Alba……  everybody wants you.   The young signal caller has interest from every D-I school in the country with offers from 23 of them with every BCS conference represented.   I am sure Frazier's mailman has a gym membership.   He now faces the daunting task of narrowing down the huge list of "the interested" into a list of the contenders.    While he has not yet begun that process,  he has set up some trips.
"I am going to Arkansas this week and OU next week,  I don't know after that," said Frazier.
He does plan on making a pair of visits down to the Sunshine State but he does not yet have exact dates.
"I'm definitely going to Florida and Miami this spring or summer," Frazier explains.
Obviously unofficial visits to in state Arkansas Razorbacks are in order and we will also have to see how much influence former coach Gus Malzhan will have on Floyd to get Frazier to Auburn who have also offered.    When asked if Malzhan being at Auburn gives them an edge or recruiting him,  Frazier replied,
"No, not really but I do have a great relationship with Coach Malzhan and the staff there."
No doubt,  Frazier's recruitment will be a very interesting journey in the 2nd half of this year.  For now,  he continues to work on his game because according to him it needs improvement (believe it or not).
"I need to work on my game in general,   footwork, reads, arm action, etc." Frazier said. "I watch Peyton Manning of course because he's at the peak of the game right now and Brett Favre because he's not perfect but he knows how to play the game."
Frazier's at the peak of the high school game right now and unfortunately for Shiloh opponents this year it seems Frazier will be even better.  Can you say 5,000 yards of total offense and 70 TD's in 2010?
View Kiehl Frazier's highlight video at Gridironstuds.com,  click here.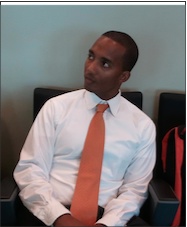 Chad Wilson is a college football recruiting expert and creator of the GridironStudsApp which allows high school football players to gain exposure to college football coaches and fans. Wilson is a former college football player for the University of Miami (92-94) and Long Beach St. ('90-'91) and played briefly for the Seattle Seahawks ('95). He is also a former youth and high school football coach for over 15 years most recently for 5-A State of Florida Champs American Heritage. He runs All Eyes DB Camp a defensive back training company located in South Florida IG: @alleyesdbcamp. Wilson's oldest son Quincy plays in the NFL for the New York Giants and his younger son plays cornerback for the Arizona Cardinals.