Well, it has been eight years since the University of Miami has won a national title but they were named #1 in the country on Friday by Playboy magazine as the nation's top party school.
If you are of an academic mind, this distinction is not a bad thing. The magazine used five factors in putting out their rankings and those were campus life, sports, sex and academics. So it would seem that Playboy is indicating that although University of Miami students party hard, they also work hard too. It would seem that this is what we all strive to do and University of Miami has just been named the best at it by this well known magazine.
Determining the academic weighting for inclusion on this list, Playboy researchers used grade point averages, freshman retention and Princeton academic reviews. Combining that factor along with the previously named parts of this ranking spit out Miami as the top school. Here is Playboy's Top 10 list of party schools:
(1) University of Miami
(2) University of Texas
(3) San Diego St. University
(4) University of Florida
(5) University of Arizona
(6) University of Wisconsin
(7) University of Georgia
(8) Louisiana State University (LSU)
(9) University of Iowa
(10) West Virginia University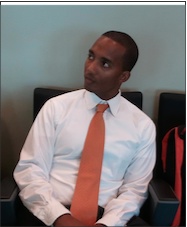 Chad Wilson is a college football recruiting expert and creator of the GridironStudsApp which allows high school football players to gain exposure to college football coaches and fans. Wilson is a former college football player for the University of Miami (92-94) and Long Beach St. ('90-'91) and played briefly for the Seattle Seahawks ('95). He is also a former youth and high school football coach for over 15 years most recently for 5-A State of Florida Champs American Heritage. He runs All Eyes DB Camp a defensive back training company located in South Florida IG: @alleyesdbcamp. Wilson's oldest son Quincy plays in the NFL for the New York Giants and his younger son plays cornerback for the Arizona Cardinals.