The Clemson Tigers and Alabama Crimson Tide lead the odds-boards to win the National Title again at the best sports betting sites.
We have to think that the Tigers and Tide get ranked No. 1 and No. 2.
The Georgia Bulldogs should get the No. 3 ranked spot. Some ballets put Ohio State No. 4 but I disagree. I think Michigan is a better team and now has the better coach. That said, Ohio State has a much easier schedule. However, the AP Polls should be based off of expected wins with relationship to the remaining schedule, it should be solely based on how powerful a team is. So, we put the Wolverines at the No. 4 spot.
Now there is a close toss-up at No. 5 and No. 6 between Ohio State and Oklahoma. Our poll puts Oklahoma at No. 5 just barely ahead of the Buckeyes at No. 6. But these two could be interchangeable.
It's tough in The Valley once again. And LSU takes the No. 7 spot, just ahead of Texas mostly because of their defensive front. They are big, bad, and have a whole lot of talent up front in the trenches. They also get a good chunk of their offense unit back.
Florida Gators Dan Mullen and the Gators are back at it and they will be making a run at the SEC East in 2019. Will they get upset by Georgia again? Even if they do, they should be considered the preseason No. 8 in the toughest conference in College Football.
I almost had the Texas Longhorns ranked at No. 8, but their ability to protect their QB concerns me. There is a ton of talent at RB and at WR, but Elhinger carries the ball too much and takes too many big hits. So the Horns fall to No. 9.
At No. 10 we have Notre Dame. Some have the Fighting Irish as high as No. 7, but the receiving Corps. Has taken a hit and Dexter Williams has packed his bags for Green Bay. So, even though the perennial powerhouse made it through their regular season undefeated, they are not quite as strong as they were last year. That said, they are still worthy of  a Top-Ten spot.
The SEC is deep once again. The ACC has taken slide. Clemson is the only team worthy of the Top-Ten and really, there is no other ACC team worthy of the top 25 other than Syracuse, who should come in somewhere in the 20s, I'd put them at 22nd.
Meanwhile over in the Pac-12 we don't see any teams in the Top-Ten. However, we could see Oregon ranked as high as No. 11, but more likely they'll come in at 12th. The Huskies should be No. 14 and Utah could be No. 15 or No. 16. So, They'll isn't a cakewalk.
The Big 10 and Big 12 are well-represented with Michigan and Ohio State in the Top-Ten and Oklahoma and Texas in the Top-Ten. So, of the Power-5, the ACC is the Weakest link in 2019. Clemson has a weak schedule that could show them walking into the College Football Playoffs without bruises. Their toughest games are at Syracuse and Hosting Texas A&M. But, they get aTm in Week 2 while everyone is still fresh at the beginning of the season.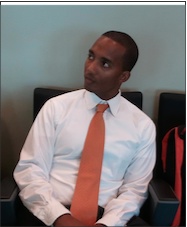 Chad Wilson is a college football recruiting expert and creator of the GridironStudsApp which allows high school football players to gain exposure to college football coaches and fans. Wilson is a former college football player for the University of Miami (92-94) and Long Beach St. ('90-'91) and played briefly for the Seattle Seahawks ('95). He is also a former youth and high school football coach for over 15 years most recently for 5-A State of Florida Champs American Heritage. He runs All Eyes DB Camp a defensive back training company located in South Florida IG: @alleyesdbcamp. Wilson's oldest son Quincy plays in the NFL for the New York Giants and his younger son plays cornerback for the Arizona Cardinals.