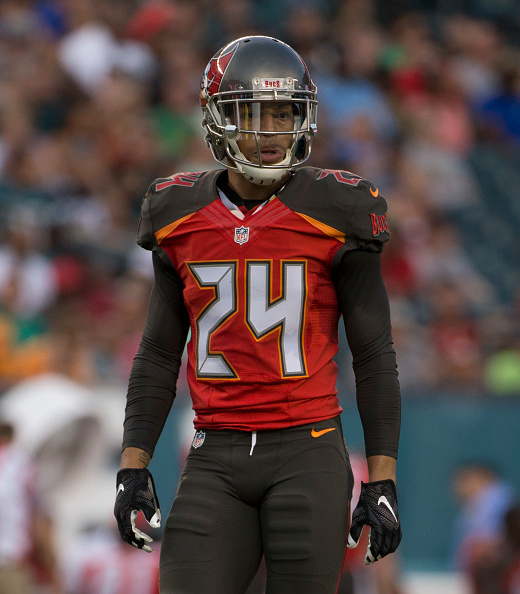 By: Chad Wilson – Editor – GridironStuds Blog
Twitter: @GridironStuds
Maybe you know it or maybe you don't but when your senior season of high school football ends,  you are now in the 4th quarter of the recruiting process.  This is also known as crunch time.  If you know anything about crunch time,  it's when things start getting real and I mean fast.
What does real mean in the world of college football recruiting?  It means that if you don't possess a certain amount of self awareness then there's a chance you can end up signing with a school you don't really want to go to or worse yet,  end up sitting in the crowd during the signing day ceremony wishing you were on the stage with a pen in hand.
Self awareness is a gift but fortunately,  it's a gift that one can be taught to have to a certain point.  To learn it will require a little bit of a shot to the ego.  Everybody wants to play big time football in one of the major conferences.  Perhaps you want to play for the biggest school in your state and be the hero of your local town.  These things are great but as they say,  you can't always get what you want.  Often times what you need is probably what's best so let's discuss what it is you may need.
If USC, Texas or Ohio St. have not come calling and it's December of your senior year I wouldn't be putting much hope into that happening.  If the other schools that play in their conferences and conferences like theirs have not come calling then I would not put much stock in that happening either.  At this point in the process,  most of the major D-I schools have their classes filled already.  All that is available are a couple of spots that are meant to be filled by very specific athletes at certain positions. Sure you may be able to persist and put hours in trying to court the attention of these college football heavyweights.  You may even be able to coerce them into including you in their class but if you have to go that far to get onboard after they have seen you multiple times then you may be doing yourself an injustice.  Those schools are likely to spend the next few recruiting classes trying to recruit the guy they "really" want at that position.  This means they'll be brought in and given more opportunities to win the starting job than you.  That's certainly going to lead to a certain amount of ill will from you towards the staff, program and university.  Soon thereafter,  it's transfer time and that's not a fun process.
For others,  you can spend your time running down the big names and forgo the opportunity to connect yourself with a smaller school that can provide you a much better experience.  Just because they don't play on ABC at 8 PM on Saturday Night does not mean that it's not a great place for you to continue your academic and athletic career.  There are several reasons why big schools may not have contacted you or offered you by this time in your high school career.  They can range from they have not seen you to they simply don't feel that you can help them win games at their level.  If they haven't seen you,  then the only way you are really going to catch their attention now is to really pass the eyeball test (be tall and look athletic).  If you know that you do not pass that eyeball test then you can be up against a really lost cause.  Face with this fact,  you can do one of two things.  You can get emotional about it or you can get strategic about it.
Getting emotional about it will leave you exhausted, bitter and off of a college football roster.  Getting strategic about it involves researching schools that have had success with your type of player,  play the kind of offense or defense you can excel in and will be willing to give a player of your caliber a chance.  Perhaps you can compete with the likes of those with the big time scholarship offers but you are going to have to take a different route to prove it.  Those different routes are FCS – Division III schools,  walk on or go to a junior college.
Set your sights at this point in your senior year (December / January) on the schools that will be likely to take you on so you can secure your spot and continue your playing career.  If you are dead set on going big time despite the lack of an offer then you can walk on at one of those schools but beware,  walk-on life at a big time school is far from glamorous.  If you have the measurables but feel you lacked exposure and experience then you can try the junior college route.  However,  a beware about going to a JUCO,  not everyone there is serious about football,  the living conditions are not always ideal and politics can also play a part.  If you are going to go to a Junior College,  do your research.  This article Four Things You Have to Know When Going the Junior College Football Route,  is a must read before you begin the search for a junior college.  Any way you look at it,  it's the 4th quarter meaning it's time to call your best plays and put yourself in position to win.  Focus on the schools that you will most likely have some success in receiving a scholarship from.  Failing to do so can wind up in you on the outside looking in when it comes to being a college football player.
Chad Wilson is a college football recruiting expert and creator of the GridironStudsApp which allows high school football players to gain exposure to college football coaches and fans. Wilson is a former college football player for the University of Miami (92-94) and Long Beach St. ('90-'91) and played briefly for the Seattle Seahawks ('95). He is also a former youth and high school football coach for over 15 years. Wilson's older son Quincy plays in the NFL for the Indianapolis Colts and his younger son plays cornerback for the University of Florida. Email: cwilson@gridironstuds.com.