By: Chad Wilson – Editor – GridironStuds Blog
Twitter: @GridironStuds
Well the wins keep coming and so do some surprises.  Last week this column and yours truly was 2-1 for your Vegas pleasures and 1-2 for your viewing pleasures.  My only loss against the spread came when Oklahoma threw away the real defensive game plan and subbed in the Scooby Doo one that was designed to give up 40+ points and lose by three points in the waning moments.  Mission accomplished.  For my surprise,  I was given some validation when Lincoln Riley made Oklahoma DC Mark Stoops walk the plank after the game. No surprises in my other two pick'ems.  I did pick Auburn to beat Mississippi St. but lose vs. the spread.  As I said in the column, it wouldn't surprise me if Auburn lost.  Notre Dame vs. Virginia Tech went as planned.  I expected a comfortable win for the Irish and they got that.  Notre Dame is good folks.  Try not to be mad about it.  On to this week's action.
#7 Washington @ #17 Oregon
Just like I said I think Auburn is or was overrated,  I feel this same way about Washington.  Like Auburn,  Washington came into this season with a highly regarding quarterback.  Our football society and it's media really adores quarterbacks.  So when Jake Browning came back for seemingly his 8th season as the Huskies signal caller love was thrown on the entire Washington football team.  I just don't think they're that good.  There is nothing remarkable about them up front and UCLA showed that last week.  UCLA's not a good football team right now and they had their way at times with Washington.  I think the Huskies also don't have dynamic playmakers at the skill positions.  That's going to be an issue for them in this contest.  The biggest thing Washington has going is their quarterback and that's not going to be enough on the road.
Oregon properly licked it's wounds from the Stanford fiasco when it punched California in the face on the road last week. That was no task to sneeze on and it's also what you want to see a good team do.  If you also remember back to that Stanford game,  Oregon was having their way with Stanford and fully on it's way to blowing them out.  Oregon learned some valuable lessons in that contest and not just it's players.  Oregon,  like Washington,  is unremarkable upfront but they are better at the WR and DB spots than Washington in my opinion.  I also think that Herbert is a better quarterback than Browning.  Despite that,  oddsmakers have made Washington the favorite and that's all the motivation that Oregon needs.  Take the Ducks 31-24.
#2 Georgia @ #13 LSU
I have a lot of Florida fans reading this column each week.  Sorry guys,  I don't see it for LSU here.  In the trenches,  Florida is not Georgia and LSU allowed Florida to win in that area last week.  That's bad news for the Tigers.  I don't believe in LSU's ability to consistently penetrate the Georgia front to disrupt the running plays and I don't believe in their ability to pressure Jake Frohm to force the necessary mistakes.  The only way to stop Georgia's thick legged rushing attack is to stop them from getting downhill.  To do that,  LSU is going to have to load up on the five man fronts which will only lead to trouble when Georgia goes to the air and in particular play-action.  The bootleg passes to the backs out the backfield will also do it's damage to LSU's defense.  It would also be a measure of comfort if you were a Georgia hater if LSU was playing like the DBU they claim in the secondary but they're not.  So, any mismatch upfront is going to be an issue for the secondary.
Georgia has been less than spectacular but they also have that lull you to sleep approach.  They won't look like anything special for 35 minutes then all of a sudden you run out of energy trying to block and tackle them.  Once that happens,  it seems they are scoring 14 points each drive in the 4th quarter.  In every SEC game they have played,  Georgia has scored more in the 2nd half than they have in the first.  Watch that unfold again this week.  LSU will be hyped and festive in the first half of this game in front of the home crowd.  I would suggest they conserve their energy but they won't.  Quietly,  UGA will administer doses of DeAndre Swift, Evander Holyfield Jr. and Mecole Hardman to make LSU sleepy then knock them out in the 4th.  Having said all of that,  I think oddsmakers spilled a little too much wine on this spread.  I like Georgia here but not by more than a TD as Vegas has suggested.  Georgia wins 26-21.
#15 Wisconsin @ #12 Michigan 
In the second of what we can call Big 10 showdowns this season,  two teams flying lower than they want to be meet up in The Big House.  Michigan almost sent all of Ann Arbor into turmoil last week when they let Northwestern hang around for an entire football game.  Michigan needs a Snicker bar because they aren't who they are.  Maybe they are hungry.  I've watched Michigan several times this year and I don't see the Michigan football that the hiring of Harbaugh would promise us.  Upfront,  the Wolverines are not physical enough.  They aren't blowing open holes for backs,  they are ok in pass protection and defensively,  they are not ferocious enough.  Any game against Wisconsin will be a test of your toughness.  Perhaps Michigan can answer that challenge but I am not sure.  The saving grace for Michigan in this contest will be that they have a competent,  playmaking quarterback going up against a inexperienced secondary that has struggled.  The shine has worn off of wet behind the ears Wisconsin defensive coordinator Jim Leonard and now he'll have to earn it.
Wisconsin is Wisconsin in the sense that they are getting the ground game attack that they want and need.  They are also getting timely passing and efficient play out of quarterback Alex Hornibrook.  This is necessary because Wisconsin is not Wisconsin defensively.  The Badgers have not yet faced an offense that I would call explosive and I'm not here to call the Wolverines TNT but Wisconsin has had their struggles.  The Badgers' front is not getting the pressure we've been used to.  Wisconsin only has three sacks in the last three games.  They've also allowed those last three opponents to rush for over 100.  Wisconsin will need a couple of big plays by their defense in this road game to get a win and I don't think they can get it.  Oddsmakers have lost their mind in my opinion thinking Michigan is 9.5 points better but they are not wrong in thinking that the Wolverines will win this game.  Look for some end of the game Shea Patterson heroics to get the Wolverines a narrow win.  Take Michigan 28-24.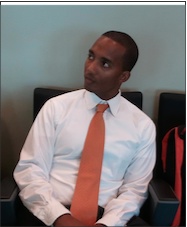 Chad Wilson is a college football recruiting expert and creator of the GridironStudsApp which allows high school football players to gain exposure to college football coaches and fans. Wilson is a former college football player for the University of Miami (92-94) and Long Beach St. ('90-'91) and played briefly for the Seattle Seahawks ('95). He is also a former youth and high school football coach for over 15 years most recently for 5-A State of Florida Champs American Heritage. He runs All Eyes DB Camp a defensive back training company located in South Florida IG: @alleyesdbcamp. Wilson's oldest son Quincy plays in the NFL for the New York Giants and his younger son plays cornerback for the Arizona Cardinals.