Last Tuesday, the Florida Gators received a commitment from 2025 quarterback, Austin Simmons from Pahokee High School in Florida. Simmons is not one of the most hyped prospects in his class or at least not yet, but he should be.
For starters, Simmons as a sophomore, threw for 3253 yards and 27 touchdowns to go along with a 67% completion rate. I am not sure if these are records for Pahokee High School but I would bet good money on them being so. With two more seasons on the high school gridiron,  you can bet that he's going to assault any and all passing records from the school and may approach some state records. However, the beauty of his game is not his stats. It's what college football recruiters are looking for and that it is attributes.
Simmons is a 6'3" left hand throwing prospect that while looks slim on film is actually a solid 190 pounds. We can be fairly certain that he will be at or above 200 pounds by the time he leaves out of high school. Whether he is or not he certainly has the frame to add the necessary size.
What you may find to be the most intriguing thing about Simmons is his ability to make every throw on the field. His highlight video is 10 minutes of throwing the entire route tree. Few prospects coming out this year next year or in his class have this ability. Simmons is equally adept at throwing the fade as he is the slant. What is quite unusual to see, is his distinct ability to throw the comeback route, a route you don't typically see thrown in high school football.
Another very intriguing part of his game is his quick release. It's quite uncommon for an athlete at this age that is built the way that he is built. Simmons is long and angular which typically results in a longer motion for quarterbacks. This is not the case for Simmons who has a very quick release for someone of his frame. Add to that his ability to make throws from several different arm angles. You will see on film his ability to come over the top, throw side arm and fit balls into places that would be otherwise difficult. No doubt his baseball abilities serve him well when he's on the gridiron.
Speaking of his baseball abilities, Simmons is a tall left hander with a 90 mph fastball. He has all the makings of being a dominant pitcher, and I fully expect him to be a part of the Gators' baseball team during his time in Gainesville. He truly is a two sport star who will have some tough decisions to make at some point down the road.
Finally,  Simmons is not a statue in the pocket.  He has escapability and he typically uses it to find receivers down the field.  However,  when the routes aren't there,  he can get you first downs with his feet.  He is also athletic enough to incorporate the designed run plays and zone reads that are popular in today's offenses.  What the Gators are getting is a complete quarterback prospect.  
I mentioned earlier about him possibly needing to make a decision,  well,  making a decision should not be a problem for this youngster who carries a 5.34 GPA and will enter Florida with a ton of college credits already completed. This is a home run hit for the Gators who now have two years, unless Simmons reclassifies,  to try and hold on to a prospect that is going to get a tremendous amount of attention. If Florida can land this fish when all is said and done, the fan base will have a prospect at quarterback that they can hang their hat on for a long time.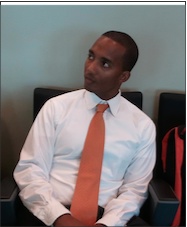 Chad Wilson is a college football recruiting expert and creator of the GridironStudsApp which allows high school football players to gain exposure to college football coaches and fans. Wilson is a former college football player for the University of Miami (92-94) and Long Beach St. ('90-'91) and played briefly for the Seattle Seahawks ('95). He is also a former youth and high school football coach for over 15 years most recently for 5-A State of Florida Champs American Heritage. He runs All Eyes DB Camp a defensive back training company located in South Florida IG: @alleyesdbcamp. Wilson's oldest son Quincy plays in the NFL for the New York Giants and his younger son plays cornerback for the Arizona Cardinals.