In a much awaited decision,  Princess Anne High School, VA cornerback Tony Grimes,  the #1 rated player at his position in 2021,  chose the North Carolina Tar Heels on Tuesday afternoon. Grimes becomes the 17th commit in Mack Brown's 2nd class in his return to North Carolina.   He is also UNC's first 5 star commit in this class.  If Brown and the staff are successful in securing Grimes' ink to paper he'd be the first 5 star signee in a long time.  North Carolina did not have a 5 star signee in the last decade (2010-2020).
Grimes' commitment moved North Carolina ahead of Tennessee to the #3 spot in the 247 Team 2021 rankings.  What Brown and his staff are doing on the trail this cycle is noteworthy.  During the last decade,  North Carolina had finishes of 23, 18, 41, 28, 30, 28, 32, 29, 20, 30, 19 in the team rankings.  Grimes' commitment may swing a few more 5 star eyes towards Chapel Hill.
So what makes Grimes so great.  In looking at the tape,  one thing really jumps out at you.  Grimes knows what to do with the ball in his hand.  Like most 5 star defensive backs,  Grimes plays on offense.  With that,  college scouts get the opportunity to see his athleticism which he has no shortage of.  Princess Anne lines him up at wide receiver, running back and at quarterback occasionally.  No matter where the spot,  Grimes shows the ability to crank out long touchdowns.  He's not what I would call a quick twitch athlete but does have speed.  Grimes produced a 10.97 (100) and 22.57 (200) in the 2019 track season.  Undoubtedly,  he would have lowered those marks had he been able to run track this year.  Grimes stride reminds you of a young Vince Young when you look at it.
So what about his defense,  the side of the ball he will be playing on in college.  Grimes' length serves him well as a defender.  He is not long on technique but his physical length often bails him out when he's behind a step on a wide receiver.  Even in a trailing position,  Grimes can often be seen nabbing the interception or reaching out a long hand to bat the ball away.  At the NFL scouting combine every year,  teams make much of a cornerbacks' arm length and wing span.  Grimes appears to have both in bunches.  He has a cornerback's build and athletic skill.  Brown has put together a solid staff in Chapel Hill and wherever Grimes is raw,  Carolina has the ability to sharpen up.   Grimes' defense does not ask him to press much so the only time you really get a chance to see it is at camps.  What you do see on Grimes' film is his ability to play both at corner and safety.  In this day in age,  a versatile player is a valuable one.
North Carolina is making noise on the trail but they better be prepared to continue the fight for this committed prospect as the likes of Penn St., Georgia, Alabama and others put the full court press on.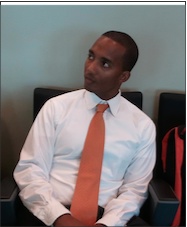 Chad Wilson is a college football recruiting expert and creator of the GridironStudsApp which allows high school football players to gain exposure to college football coaches and fans. Wilson is a former college football player for the University of Miami (92-94) and Long Beach St. ('90-'91) and played briefly for the Seattle Seahawks ('95). He is also a former youth and high school football coach for over 15 years most recently for 5-A State of Florida Champs American Heritage. He runs All Eyes DB Camp a defensive back training company located in South Florida IG: @alleyesdbcamp. Wilson's oldest son Quincy plays in the NFL for the New York Giants and his younger son plays cornerback for the Arizona Cardinals.