If you believe combine 40 times in high school then the fastest football player in the country is Lauderdale Lakes Boyd Anderson High School's Demar Dorsey who clocked a 4.25 at the Under Armour Orlando combine in February. The 6'2″ 180 lb. junior has committed to the University of Florida. Posting the 2nd fastest time was Dunnellon High School running back prospect Angelo Cabrera who put up a 4.30 at the Orlando Under Armour combine. Coming in third and fourth were a couple of Robey's. Angelo Robey out of Norristown H.S. in Pennsylvania put up a 4.33 at the Philadelphia Nike Combine and Nickel Robey out of Frostproof H.S. in Florida put up a 4.34 at the Orlando Under Armour Combine.

Here are the top times and performances from all of the Under Armour Combines to date:
(courtesty of ESPN.com)

…………………………………………………………………………………………………….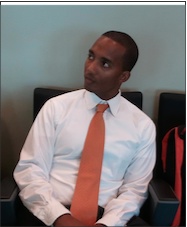 Chad Wilson is a college football recruiting expert and creator of the GridironStudsApp which allows high school football players to gain exposure to college football coaches and fans. Wilson is a former college football player for the University of Miami (92-94) and Long Beach St. ('90-'91) and played briefly for the Seattle Seahawks ('95). He is also a former youth and high school football coach for over 15 years most recently for 5-A State of Florida Champs American Heritage. He runs All Eyes DB Camp a defensive back training company located in South Florida IG: @alleyesdbcamp. Wilson's oldest son Quincy plays in the NFL for the New York Giants and his younger son plays cornerback for the Arizona Cardinals.