The college football recruiting season is in full swing and on a daily basis, prep football players are making their choices and commitments to programs where they believe they will spend the next four to five years.
Some players have a really clear idea of where they want to go and have known all along while others aren't quite sure and will be rather cautious with their decision. The latter would describe where St. Thomas Aquinas' (Ft. Lauderdale) cornerback Cody Riggs stands right now.
Riggs has played his cards close to his vest for most of the recruiting process but he has reached the point where he knows he needs to narrow things down and focus on a few schools. With that in mind, Riggs has named his top five schools as Georgia, Florida, Notre Dame, Tennessee and FSU.
"Georgia is the leader," Riggs said. "I got along with their entire coach staff, especially Coach Martinez and Coach Richt," he added.
There is a lot more for Riggs to like at Georgia along with the coaching staff. This includes Georgia's beautiful campus and direction they are heading in. Riggs admits that Florida's campus and facilities impressed him the most but Georgia's on the upswing.
"Georgia is redoing their weight room and everything was brand new," Riggs said. "They are doing a lot of good things at Georgia."
Many had thought Notre Dame was a front runner for Riggs' services but he said that he was just really impressed with Georgia and that Florida is another school getting strong consideration.
Eventhough Riggs has narrowed things down to five schools, he still wants to wait until after the season to make his choice. With so many other top named players making early commitments, Riggs may feel some serious pressure to make a choice before he originally planned. He admits to feeling pressure from Florida because they are getting commits left and right. However, with Riggs' stock rising, he may have the power to hold out until season's end.
One of the interesting questions surrounding Riggs has been his lack of interest or the local college's (University of Miami) lack of interest. Riggs has not been offered a scholarship by Miami and it would not have mattered if they did.
"I wasn't going to stay home so I would have been wasting their time," said Riggs.
Along with sorting out his future, Riggs is also getting focused on the upcoming season. St. Thomas will be defending their High School National Championship and Riggs will be anchoring a secondary that will be considered the best in the country. Riggs will combine with top recruits Keion Payne (transfer from Dillard High School), Brian Robinson and Gridironstuds.com member Reynaldo Kirton to form a formidable quartet of pass defenders.
Riggs is perhaps the best natural corner in the country. Nothing he does on the field looks forced and he has an abundant supply of the best physical tool that a corner needs and that is good feet. He used his great instincts, quick feet and aggressiveness to lock down his opposition last year while nabbing 8 interceptions.
Despite his gaudy numbers and strong performance in his first year as a starter, the respect for Riggs was slow to come. When Rivals and Scout put out their Top 100 list of recruits this year, Riggs was absent from both of them. At some point, the recruiting services woke up.  Rivals now has Riggs ranked 43rd overall and as the 5th rated defensive back in the country.  Scout ranks Riggs as the 7th best corner in the country.
Some may question Riggs' size (5'9″) but you can't question his speed (4.38 in the 40) or his skills.   Riggs has taken on some of the best wide outs in the country at the Army Underclassman,  Nike Camp and Under Armour combines.  He made a name for himself by getting in receivers' hip pockets and denying them the football.  He's looking forward to displaying his skills on the field again this season.   He credits his natural ability and Aquinas' defensive back coach Otis Mounds for success.
"He knows what he's doing (Mounds) and he works with us a lot," said Riggs.  "He always wants to workout."
Riggs also said Class of '09 receivers Duron Carter and Dwayne Difton helped mold him into the corner he is today.  This should come as no surprise as St. Thomas Aquinas always packs a roster of full of top rated talent.   Riggs and friends will be on the field looking to go undefeated again in 2009.  When all is said and done,  Aquinas should make a run at defending their national title and Riggs will be making plans to play at one of the top college football programs in the country.
………………….. . . . ………………….. . . . …………………………
Check out Cody Riggs' Junior Season highlight video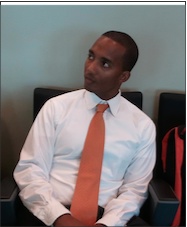 Chad Wilson is a college football recruiting expert and creator of the GridironStudsApp which allows high school football players to gain exposure to college football coaches and fans. Wilson is a former college football player for the University of Miami (92-94) and Long Beach St. ('90-'91) and played briefly for the Seattle Seahawks ('95). He is also a former youth and high school football coach for over 15 years most recently for 5-A State of Florida Champs American Heritage. He runs All Eyes DB Camp a defensive back training company located in South Florida IG: @alleyesdbcamp. Wilson's oldest son Quincy plays in the NFL for the New York Giants and his younger son plays cornerback for the Arizona Cardinals.