What a sneaky title this is.  While the main premise of this article is to propose a more logical realignment of the current college football conferences,  it is also a sneaky way to slip in yet another Division I playoff format.  This way we can do something logical in this sport like crown a champion by what happens on the field.
My conference realignments serves to group college football programs into regional areas (another thing that makes sense but isn't done).  It also serves to include all college football teams in the quest for the championship and not eliminate programs by lumping all the 2nd tier schools into one conference.
With 120 Division I-A teams,  this is the perfect time and perfect number for something like this to be done.  With 120 teams,  it is now possible to have 10 college conference consisting of 12 teams.   This allows every conference to have a championship game.  Just the very thought of that should excite every college football fan as well as the teams, players and coaches.
Grouping the teams by region creates awesome rivalries that will mean something.  Of course some previous conference rivalries will be lost but provisions can be made for every program's biggest rivalry to remain in tact.  Also the regional conference groupings set up a great situation for a playoff system that makes sense.
My proposal calls for a West Region and an East Region with five conferences in each region.  Each conference will have six teams on one side and six on the other.  Initially,  the split can be done to have balance of program strength between each side.  A realignment of the conference splits can be done every three to four years to maintain the balance between both sides of each conference.  The realignment will be based by the performance of each team over the previous three to four years.
So before I dive headlong into the intricacies of this realignment along with offering rebuttals to arguments people may have,  allow me to reveal to you the proposed conferences and their teams.   Of course,  the names of the conferences can be tinkered with but I went with made most sense at the time I put them together.
I placed teams in each sides of the conference based on my recollection of their recent historical performance in college football.  I will continue this article after the tables showing the realigned conferences with the meat and potatoes of how this proposal will improve college football to levels never before seen.
Here they are:
East Region
West Region
Southern Conference
Southwest Conference
Miami
Alabama
LSU
Tex A&M
FSU
Florida
TCU
Texas
Georgia Tech
Georgia
Baylor
Houston
FAU
USF
Louisiana Tech
SMU
UCF
Troy St.
Rice
N. Texas
FIU
UAB
ULL
Arkansas St.
Southeast Conference
Mid-American Conference
Auburn
South Carolina
Iowa
Pittsburgh
Tennessee
Clemson
Purdue
Illinois
Miss. St.
Ole Miss.
Notre Dame
Missouri
Memphis
Vanderbilt
Iowa St.
Indiana
S. Miss.
Tulane
Ball St.
Miami Ohio
Mid. Ten. St.
Lou. Monroe
Bowling Green
Marshall
Northeastern Conference
Midwestern Conference
Penn St.
Ohio St.
Oklahoma
Nebraska
Boston College
U.Conn
Oklahoma St.
Arkansas
Syracuse
Cincinnati
Colorado
Kansas
Navy
Rutgers
Colorado St.
Kansas St.
Army
Temple
Tulsa
Wyoming
Buffalo
Kent. St.
Air Force
Idaho
Mideastern Conference
Mountain West Conference
Virginia Tech
North Carolina
Texas Tech
Boise St.
Virginia
Wake Forest
Arizona
BYU
West Virginia
NC State
Arizona St.
Utah
Louisville
Maryland
UNLV
Nevada
Kentucky
East Carolina
New Mexico
Utah St.
W. Kentucky
Duke
New Mexico St.
Utep
Northern Lakes Conference
Western Conference
Wiconsin
Michigan
Oregon
California
Minnesota
Michigan St.
Oregon St.
Stanford
Toledo
Northwestern
Washington
USC
W. Michigan
Eastern Michigan
Washington St.
UCLA
C. Michigan
N. Illinois
San Jose St.
Hawaii
Akron
Ohio
Fresno St.
San Diego St.
Now let's talk about the realignments, scheduling, competition and the all important playoff system.
No more independents
Enough with the flying solo.  The NCAA puts their foot down on a lot of things when it comes to college football but continue to get pushed around on other very important things.  Tell Notre Dame the gig is up and that if you want any shot at playing for a national title,  you have to take your conference assignment.  Yes,  I propose that the NCAA become Nazis with regard to this.  They also need to say the same to Army and Navy.  Everyone's in a conference.  That's as fair as fair can get.
Conference strengths
There's no way to make every conference have equal strength but this is as close as you can get.  At first glance it looks like Wisconsin would have an easy path to the conference title game each year but who knows if one or more of the other teams in their conference don't improve dramatically when the prize of a national title becomes real.  There is no more MAC conference or Conference USA or WAC where we lump in all of the weaker programs and have the king of that conference crying about how they don't have a chance for a title.  Those smaller programs are spread throughout the conferences.   I am sure someone will come with the argument that putting those programs in with bigger programs will keep them away from ever winning a conference title.  My reply is that these teams are winning conference titles now and the ones who are winning titles should welcome the chance to step it up against the big boys.  In looking at the alignments,  there is a tremendous amount of balance between them.
Regional Bragging Rights
Setting these conferences up soley by geographical location sets up a situation where each region can develop a sense of pride about the way they play football. Also a  program can take pride in knowing that they reign supreme over a conference that is comprised entirely of teams within a small radius of their location.  No more Lousiana Tech battling Hawaii in a Western Athletic Conference game.
But What About the Loss of Conference Rivalries?
What about it?  When college football programs bolt from one conference to another in search of better television deals or revenue sharing,  no one seems to care about destruction of conference rivalries.  I was watching the 30 for 30 special on ESPN about "The Death of SMU" and remembered that there was once a conference called the SWAC. There was also a Metro-Conference.  Conferences come and go and new rivalries get formed.  I think rivalries are more powerful when they occur between teams in close proximity to each other.  There's the chance that every week will be emotional in these conferences.
Scheduling
With six teams on each side of each conference,  every team will have five conference division games.  I am then proposing that we take a page out of the NFL book and make the out of conference games pit one conference against another.  So, for instance,  Florida St. would play conference division members Miami, Georgia Tech, FAU, UCF and FIU equaling five games and then have another six games against the members of one side of the Southwest Conference.   So for example they would play Texas A&M, Texas, Houston, SMU, N. Texas and Arkansas St..  That would give them 11 and everyone else 11 games.  Every program will also have a 12th game which would be used for rivalry games, historical games, interesting matchups etc.   So for example,  Texas Tech,  who is no longer in a conference with Texas can have their last game be against Texas if the two schools want to preserve some type of rivalry.
Now the Playoffs
To have a playoff system under this alignment,  we would need either 14 or 16 teams from each region to enter the playoffs.  I am proposing 14 teams from each region and issue bye weeks in the first round to a team from each region.  Before we get to the playoffs though,  every conference would have their championship game.  The winner of each division within a conference would meet at the end of the year to determine a champion.   Once that has been done we then issue a first round bye in the East Region to the highest ranked conference champion and then also do the same for the highest ranked conference champion in the West Region.   We would then also have the need to select two wild card playoff participants from each region.  I propose that the two highest ranking conference runner ups from each region be selected as playoff wildcards.  So you now see two ways in which the ranking system remains relevant in how we arrive at a champion.  After the teams with byes,  the next two highest ranked conference champs would face the two wild cards.  The other game would pit a conference champ against another conference champ.  So let's see what that would look like.  I am going to use the 2010 season as an example and make some hypothetical assumptions about who would win the conference title games:
Conference Title games:
East Region

Southern Conference: #16 Alabama defeats #23 Florida St.
Southeast Conference: #1 Auburn defeats #20 South Carolina
Northeast Conference: #6 Ohio St. defeats Boston College
Mideastern Conference: #11 Virginia Tech defeats North Carolina
Northern Lakes Conference: #4 Wisconsin defeats #7 Michigan St.
West Region
Southwest Conference: #3 TCU defeats #18 Texas A&M
Mid-American Conference: #14 Missouri defeats Iowa
Midwestern Conference: #8 Oklahoma defeats #9 Arkanasas
Mountain West Conference: #10 Boise St. defeats Arizona
Western Conference: #2 Oregon defeats #4 Stanford
So here's what the playoff brackets would look like.  Some quick notes, in seeding the regions for playoffs,  the two top teams would be split between the upper and lower part of the regional brackets.  The rest will be paired high rank vs low rank.  So highest ranking team will play lowest ranked team, etc.  EXCEPT in cases in which the pairing would result in an immediate rematch of a conference title game.
Here's what the playoff bracket would look like based on my hypothetical conference championship winners:
Eastern Region
Auburn
Auburn
Bye
Auburn
vs
Alabama
Michigan St.
wc
Michigan St.
Auburn
Ohio St.
Ohio St..
vs
Virginia Tech
Wisconsin
vs
Wisconsin
Wisconsin
wc
South Carolina
Western Region
Oregon
Oregon
Bye
Oregon
vs
Boise St.
Stanford
wc
Stanford
Oregon
TCU
TCU
vs
wc
Missouri
Oklahoma
vs
Oklahoma
Oklahoma
Arkansas
wc stands for wildcard…
Before anyone says anything like,  after all that we still have the same two teams playing for the championship.  Well,  that only happened because I did the simple thing of having the higher ranked team win each matchup so of course we would end up with the same matchup the BCS has produced.  However,  I think we all know that there would undoubtedly be upsets especially with the potential of a lower ranked team being better than a higher ranked team with the faulty measures used to do rankings.
But What About the Bowls?
The Bowls still remain and there would be a ton of good matchups amongst bowl eligible teams that did not make the playoffs.  For instance:  Miami v. LSU or Oklahoma St. v BYU or Michigan v. Texas Tech and many more.  The bowl committees can set up parameters centered around what conference seed would face what other conference seed in the bowls.  Plenty of awesome matchups would still be available.
A Playoff Would Make the Regular Season Irrelevant
Don't need to spend much time on this.  Under a system like this,  that would be false.  Each game in each conference has meaning as there is a division and conference race going on every week.  Also,  the rankings have a meaning so teams must play at a high level every week in and week out.
The Perks of this System
Personally,  I would be glued to my television set each week if a system like this were in place.  I would be able to see the playoff and national title picture unfold on the field and not necessarily have to just wait till Sunday evening to see where we are at.  The playoffs would also be riveting.  Every other level of football has playoffs (pop warner, high school and pro football).   This set up is much like the NFL's which is the best run sport in this country.
What could also happen under this realignment is under performing programs of the past who have wallowed in mediocrity in conferences full of other mediocre teams may now feel the pressure to improve and stay relevant.  This could lend itself to more parity as programs try to avoid embarrassment.
Feedback
I would love to hear from those of you who love college football and have read this proposal.  What could go wrong?  Where would we have a problem with this?  What do you like about it?  Comment away.  I want to hear from you.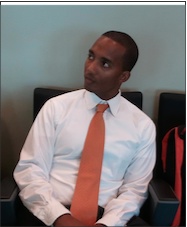 Chad Wilson is a college football recruiting expert and creator of the GridironStudsApp which allows high school football players to gain exposure to college football coaches and fans. Wilson is a former college football player for the University of Miami (92-94) and Long Beach St. ('90-'91) and played briefly for the Seattle Seahawks ('95). He is also a former youth and high school football coach for over 15 years most recently for 5-A State of Florida Champs American Heritage. He runs All Eyes DB Camp a defensive back training company located in South Florida IG: @alleyesdbcamp. Wilson's oldest son Quincy plays in the NFL for the New York Giants and his younger son plays cornerback for the Arizona Cardinals.